About Pang Sida National Park
Covering 844km² at Sa Kaeo Province, Pang Sida was declared as a national park in 1982. The national park lies within Dong Phayayen-Khao Yai Forest Complex, a World Heritage Site declared by UNESCO, covering 5 protected areas from Khao Yai to Cambodian border. The other protected areas are; Khao Yai National Park, Thap Lan National Park, Ta Phraya National Park and Dong Yai Wildlife Sanctuary.
The park comprises lush jungle mountains with valleys, cliffs, grasslands and waterfalls. The fertile forests includes moist evergreen forest, dry evergreen forest, deciduous dipterocarp, mixed deciduous forest, hill evergreen forest.
Pang Sida National Park is a popular destination for it's waterfalls, butterflies and birds. Main attractions of the park are located 22 km north of Sa Kaew north from headquarters. There are two camping grounds, a small restaurant, bungalows, trails and waterfalls along this road. For visitors who wish to do camping, there are tents and accessories available for rent. There are also number of easy, moderate and challenging trails, hikers may spend a week to walk most of these.
400 different species of butterflies has been counted in the park. Butterflies can be seen in few spots where they gather in hundreds/thousands on wet grounds nearby mineral rich puddles, water-streams during certain seasons. The park and Sa Kaeo Province jointly holds an annual three month long butteryfly watching festival from May to July which is the best time for butterfly watching.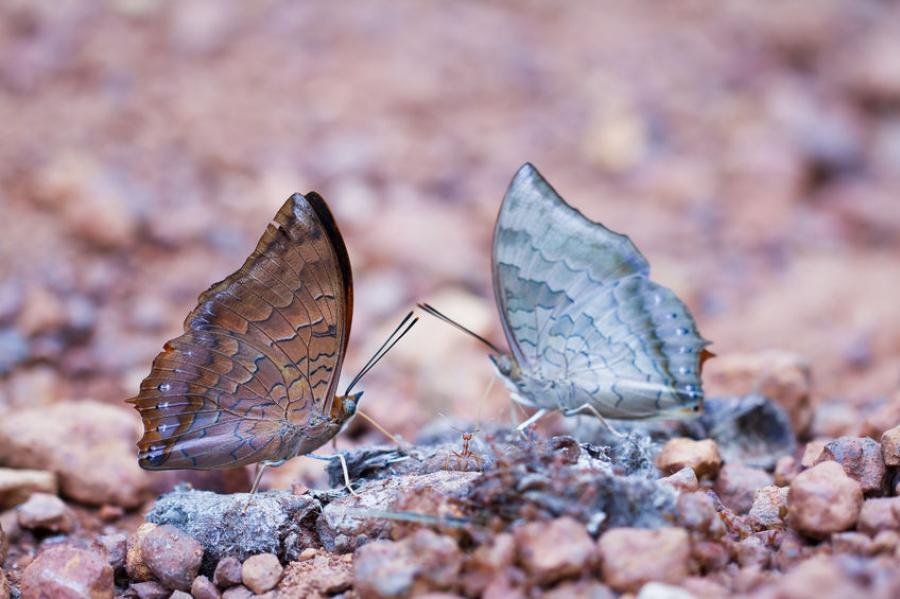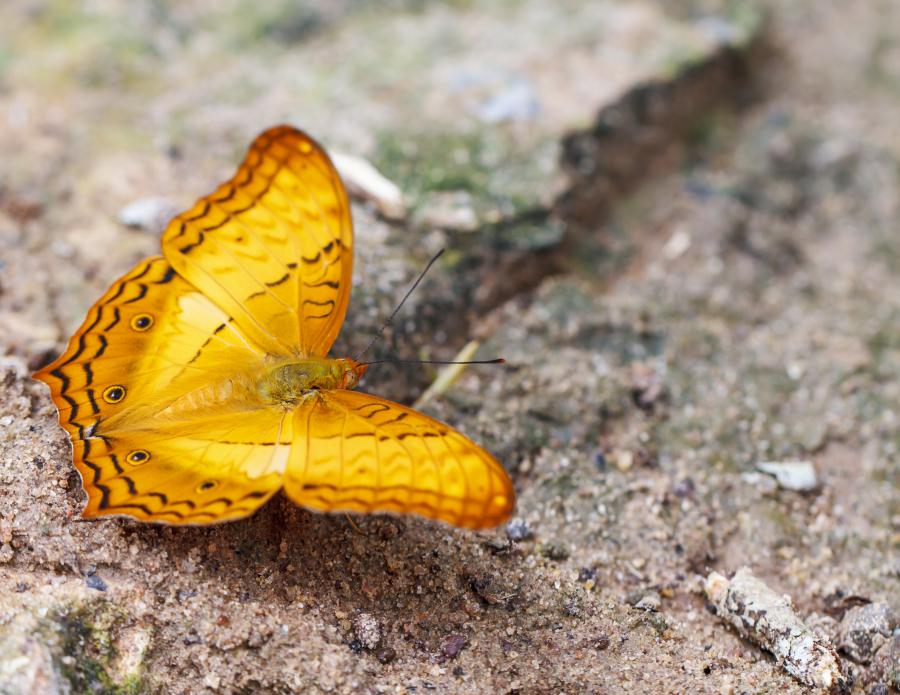 Over the years, Pang Sida National Park suffered from poachers, in one case 30 individuals armed with assault rifles was recorded. The main target for the poachers is Siamese Rosewood classified as vulnerable (VU) by the IUCN Red List, in China sold for $95,000 per cubic meter (2013 price). Recently the number of patrols increased, resulting of several arrests.
Bird, mammal, reptile and other type of species found in the park are more or less same in whole Dong Phayayen-Khao Yai Forest Complex. Some mammals seen in Pang Sida are tiger, elephant, gaur, wild dog, deer and mainland serow. Eared pitta, siamese fireback, banded kingfisher, oriental pied hornbill and dusky broadbill are few of many birds seen in the park. Please check wildlife section to see a list of some species seen in the national park.
As a re-introduction progremme initiated by Royal Thai Forest Service and Crocodile Management Association in Thailand, 20 siamese crocodiles was released in the park 2005 and 2006, further releases are concidered. Siamese crocodiles are critically endangered (CR) species according IUCN Red List and the global population is estimated to few thousand. There is also a significant population of tigers in the national park, recent camera traps revealed increased numbers of tigers within the forest complex.
Google Maps and various sketch maps of the national park shows the main road north from the headquarters extending much further north until Khon Buri, that is not the case. The road ends shortly after a parking area next to the view point at km 25. It is however possible to hike by foot after this point.
There are few bungalows in the park, available for booking from DNP website. All bungalows have 3 bed rooms, 2 bath rooms and bed for 6 persons, costs 1200 THB/night (June 2015 price). There are also camping grounds next to HQ and further north. For visitors who wish to do trips from nearby resorts, Areeya Resort 9 km from the entrance is recommended. The Dutch owner of the resort speaks English well, they can arrange pick-up from nearby Sa Kaeo to their resort for 300 THB (for 2/3 people) as well as arrange vehicle and guide to the park. Their options are; bungalows with air-conditioning, free WiFi at 450 - 600 THB per night and basic farmhouse with fan for 100-150 THB per person and night.
Pang Sida National Park is closed from 1st March until 30th April every year.
The entrance fee for foreigners is 200 THB (children 100 THB).
Phone(s)
You are recommended to ask a Thai speaking person to call on your behalf.
The attractions of Pang Sida
More photos