About Similan Islands
Established as a national park in 1982, Similan Islands are an archipelago of 11 islands in the Andaman Sea, 70 km off the coast in Phang Nga Province. The park covers an area of 140 km² of which 26 km² is land.
With a rich marine life consisting of hard and soft coral reefs, crystal clear waters and white beaches, Similan Islands are considered to be one of the best diving sites in the world. The main characteristics of the islands are the rock formations which consist of huge boulders, shallow waters and dense tropical forests.
Unfortunately, the islands are suffering from too many tourists. One of the worst effected islands, Ko Tachai has been permanently closed since 2016, as of 2020, still closed. Back in 2018 the problem with overcrowded visitors became so big that the park authorities limited the number of tourists to Similan Islands to 3,850 people a day, later further down to 3,325 people a day. Before the limitation, the islands were getting up to 7,000 visitors a day.
During these corona times a very few boats operating to the islands. It is perhaps once a lifetime opportunity for the local tourists and expats to enjoy the empty islands.
Various websites mention all possible spots around the national park as "uncharted", "unexplored", "secret spot" etc; there are no such places, all overcrowded any given day of the high seasons.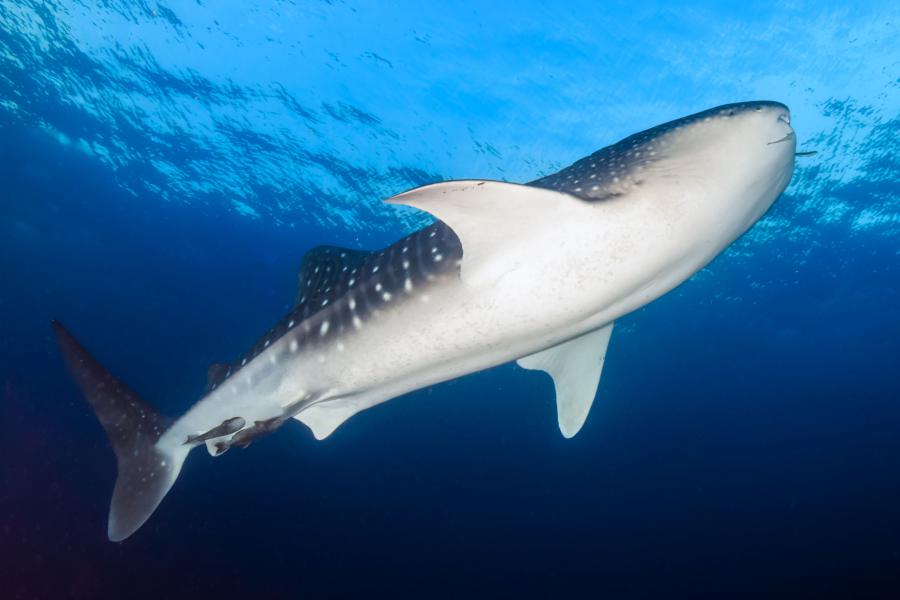 The nearest popular town on the mainland are Khao Lak and Phuket, the nearest pier is Thap Lamu Pier south of Khao Lak.
The rainy season is from May to October with the most rainfall in June to September. The rest of the year is quite dry, very little rain December to March.
Islands
"Similan" is a Yawi (a Malayan dialect) word, means nine. The park had originally nine islands numbered 1 to 9 but expanded to include two more remote islands back in 1998; Ko Tachai and Ko Bon. Although each island has a name they can be referred with numbers. The islands are;
#1, Ko Hu Yong
#2, Ko Payang
#3, Ko Payan
#4, Ko Miang
#5, Ko Ha
#6, Ko Payu
#7, Ko Hin Pousar
#8, Ko Similan
#9, Ko Bangu
#10, Ko Bon, also known as Ko Talu
#11, Ko Tachai
The two main islands are Ko Miang and Ko Similan.
Wildlife
Most of the Southeast Asia's impressive oceanic marine species can be found in Similan Islands; manta ray, whale shark, whitetip reef shark, blacktip reef shark, leopard shark, zebra shark, bluespotted ribbontail ray, spotted eagle ray, bowmouth guitarfish, shovelnose guitarfish, hawksbill sea turtle, olive ridley sea turtle, leatherback sea turtle, green sea turtle, giant moray, fimbriated moray, greyface moray eel, great barracuda, green humphead parrotfish, ribbon eel, giant trevally, humphead wrasse and many more.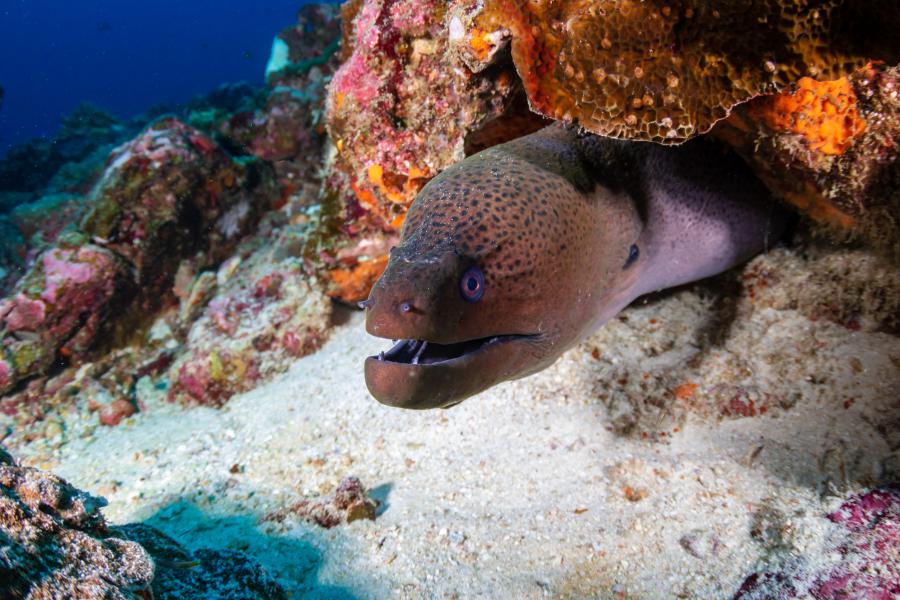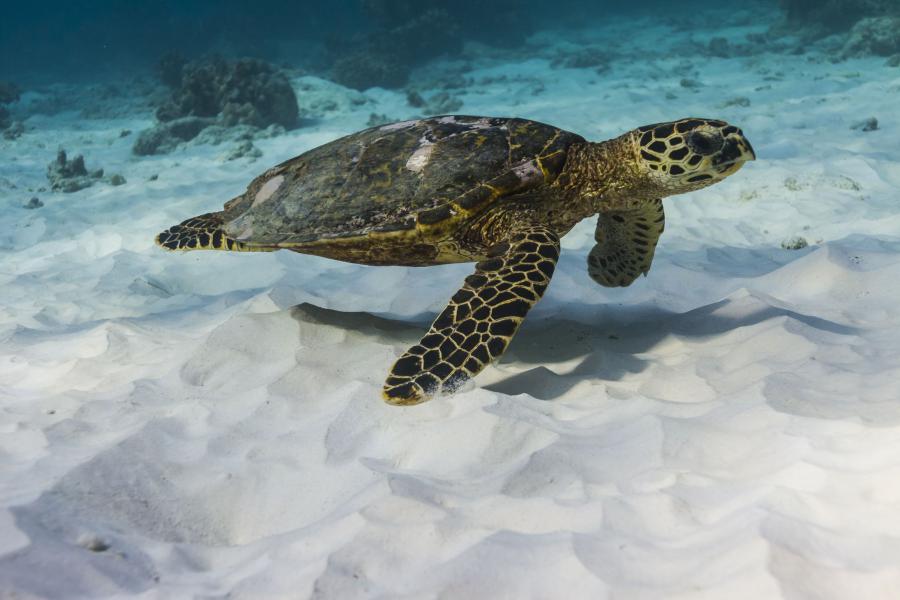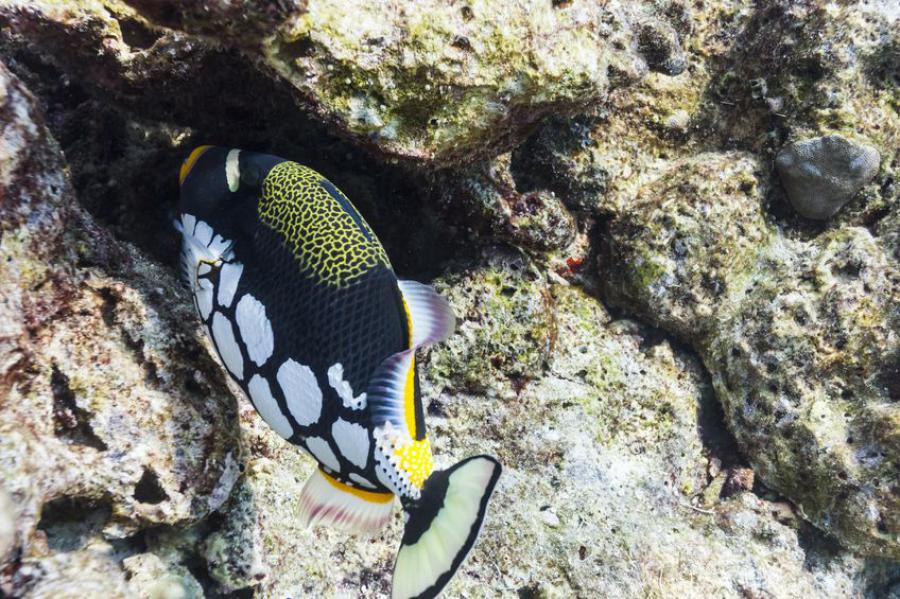 Whale sharks and manta ray are rare sightings, but they show up occasionally, typically around March-April.
So far 118 bird species reported from the islands. Brown booby, parasitic jaeger, western yellow wagtail, roseate tern, Nicobar pigeon, pomarine jaeger, grey-tailed tattler and lesser frigatebird are some of the more rare birds in Thailand found in Similan Islands. Of the common birds, Nicobar pigeon, barn swallow, greater coucal, common myna, Pacific reef heron, little egret, pied Imperial pigeon, white-bellied sea eagle and many others can be found in the islands.
90% of the coral life in Surin and Similan islands died out followed by temperature changes back in 1998 and 2010. The 2010 event called Reverse Indian Ocean Dipole caused a natural "coral bleaching" killed almost most of the marine life in the islands around. In August 2019, the park authorities announced that the corals are nearly fully recovered.
Visiting
Good to know that maximum of 3,325 people are allowed to enter the national park every day. The ideal time to visit Similan Islands is December to April when it is the dryer with clear waters making it best time for scuba diving and snorkelling.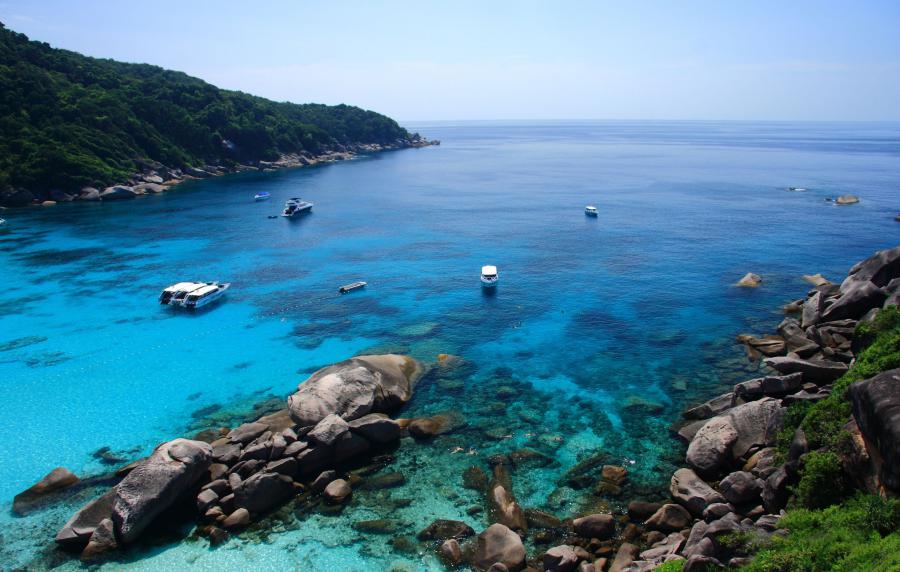 The islands can be visited with several different types of boats; Liveaboard dive boats are ideal for multiple days while day trip dive boats and snorkelling speed boats are for day trips.
Also called Khao Lak Pier, Thap Lamu Pier is the main pier for boats operating to the islands. The pier is 65 km from the main islands, 55 km from Ko Bon and 72 km from Ko Tachai. There are several other piers in the area, used by various tour operators that transport their customers from hotels.
Baan Nam Khem Pier is another option, about 22 km north of Khao Lak, mainly used to get to Ko Bon and Ko Thachai islands. It is about 52 km from Ko Bon, 55 km from Ko Tachai and 72 km from the original nine islands.
Mu Ko Similan National Park Office and the main visitor center is in the mainland near Thap Lamu Pier. There are also visitor centers in Ko Similan and Ko Miang Islands.
Getting to Thap Lamu Pier or Khao Lak
The pier name is spelled in various ways; Thap Lamu Pier, Tab Lamu Pier, Tap Lamu Pier, Thaplamu Pier etc. The correct spelling is Thap Lamu Pier.
The pier is about 20 km south from Khao Lak and 5.5 km from Highway 4, can easily be reached by various public transportation options or taxi from nearby towns and airports. It is signposted as "Similan Islands" from the highway.
Minivans are the most practical and common transportation between nearby towns, coach buses are more for long distance trips. While the buses drop the passengers on the main road, the minivans drive all the way to the pier when asked.
The staff at the hotels in Khao Lak, Krabi, Phuket and other nearby towns normally helps calling minivan operators which comes and picks hotel guests from the hotels, quite hassle-free. If hotel staff can't help, they can give advice about the nearest agency to make arrangements from or give the directions to the minivan stations.
Khao Lak is easily accessible by public transportation options from all major tourist towns in the area. All bus or minivans operating from Bangkok, Hua Hin or Chumphon to Phuket will drive through Khao Lak. There are also regular minivan services from Krabi and Surat Thani.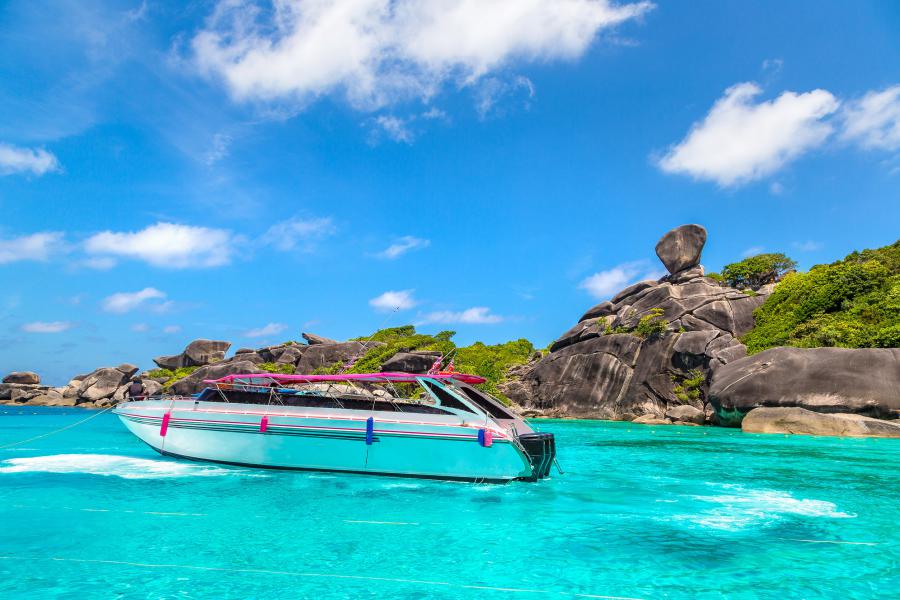 When driving from Phuket; drive north along highway 402 which will join and follow Highway 4 further north, drive until a big blue signpost showing the directions to left to "Similan Islands".
When driving from Khao Lak; drive south along Highway 4 for about 25 minutes until the big blue signpost showing the direction to the right.
When driving from Krabi; follow the Highway 4, turn to route 4090 and driver about 14 km, turn left to 4240 and drive about 17 km until the road reached Highway 4 along the west coast, turn right to Highway 4 and drive north another 12 km until the big blue signpost showing the direction to "Similan Islands" to the left.
Booking boats/tours
It is more practical to get to the islands by booking a tour that includes transportation from hotel and later drop off at the hotel after the tour ends.
Most resorts from nearby towns or agencies can help to arrange boat trips. In hotel lobbies there are always tour folders laying around, offering tours to various places, including to Similan Islands. It is also possible to book trips online via various websites.
Liveaboard services
Below a list of liveaboard services operating from Thap Lamu Pier to Similan and/or Suring Islands. These can be booked via liveaboard.com.
Please note that the displayed price are per day and rounded up to the nearest 100 Baht.
| Liveaboard | duration | diving spots | rates from |
| --- | --- | --- | --- |
| Manta Queen 7 | 6D/5N | Similan & Surin Islands including Ko Bon, Ko Tachai and Richelieu Rock | ~ 3,300 THB |
| Dolphin Queen | 4D/3N, 6D/5N | Similan Islands, Richelieu Rock and Ko Tachai | ~ 3,400 THB |
| The Junk | 5D/4N | Similan & Surin Islands | ~ 4,100 THB |
| Manta Queen 1 | 5D/4N | Similan & Surin Isnalds, including Ko Bon, Ko Tachai and Richelieu Rock | ~ 4,100 THB |
| The Phinisi | 5D/4N | Similan & Surin Islands | ~ 4,900 THB |
| Bavaria | 4D/3N, 7D/6N | Similan Islands, Richelieu Rock, Ko Bon, Ko Tachai and the Surin Islands | ~ 5,000 THB |
| Camic | 5D/4N | Richelieu Rock, Ko Bon & Ko Tachai | ~ 5,200 THB |
| Deep Andaman Queen | 4D/3N, 5D/4N | Similan Islands & Richelieu Rock | ~ 6,100 THB |
| Marco Polo | 7D/6N | Similan & Surin Islands, Richelieu Rock | ~ 6,200 THB |
| Hallelujah | 5D/4N | Similan Islands, Richelieu Rock, Koh Bon & Koh Tachai | ~ 6,600 THB |
| Genesis I | 3D/2N | Similan Islands or Ko Bon, Ko Tachai & Richelieu Rock | ~ 6,900 THB |
| Whale | 5D/4N | Similan Islands | ~ 7,000 THB |
| DiveRACE Class E | 5D/4N, 6D/5N | Similan Islands, Ko Bon, Ko Tachai, Richelieu Rock | ~ 8,100 THB |
| Giamani | 4D/3N | Richelieu Rock, Ko Bon & Ko Tachai | ~ 9,800 THB |
| The Smiling Seahorse | 5D/4N | Koh Similan, Koh Bon, Koh Tachai, Richelieu Rock, Local Wrecks | ~ 22,500 THB |
| Ajao | 5D/4N | Similan Islands | ~ 26,200 THB |
Getting to the nearest towns
There are three airports in the area; Phuket Airport is the nearest and the only international one in about 70 km from the pier, it is also the most expensive option. Surat Thani Airport is the cheapest option about 175 km, Krabi Airport about 135 km from Khura Buri Pier.
The nearest towns to Thap Lamu Pier are;
Khao Lak, ~20 km and 30 minutes driving
Khao Sok National Park headquarters, ~78 km and 1.5 hours driving
Phuket, ~105 km and 2 to 2.5 hours driving
Khura Buri (to Surin Islands), ~105 km and 1h 50 minutes driving
Krabi & Ao Nang, ~135 km and 2 hours 15 mins driving
Surat Thani, ~195 km and 3 hours driving
There are regular coach routes from Bangkok or Hua Hin to Phuket or most other towns in the area. All buses to Phuket drives through Khao Lak.
Surat Thani City 200 km east is a cheap option to get to with domestic flights or by train from Bangkok. It is also the nearest city to the popular tourist destination of Ko Samui. It is very easy to get into a minivan/bus from Surat Thani to Khao Lak.
Entrance fees & opening times
The entrance fees to the national park are 500 Baht for foreigners (children 300 Baht) and 100 Baht for local tourists (children 50 Baht).
The park is open for visitors from 15th October to 15th May, gets closed the rest of the year during the rainy seasons. The park may close earlier than 15th May if the weather is bad, we will announce eventual earlier closures from this page when it happens.
The daily opening hours are from 8 am to 4 pm where 8 am is the earliest time to arrive to the islands and 4 pm is the latest time to leave the islands. This means the boats could leave the piers much earlier in the day to arrive to the islands just around the opening time.
All details in this page are updated in January 2020. The opening times/dates, entrance fees all confirmed with the park authorities.
Mobile reception
Mobile reception is limited to the following providers only; AIS, TrueMove and DTAC.
Activities
Diving and snorkelling are the main activities in Similan Islands. The best time for diving is around December to April when wind is minimal and the average water temperature is around 29 °C. February to April is the more ideal time to spot large pelagic species like manta rays and whale sharks, but sighting is rare.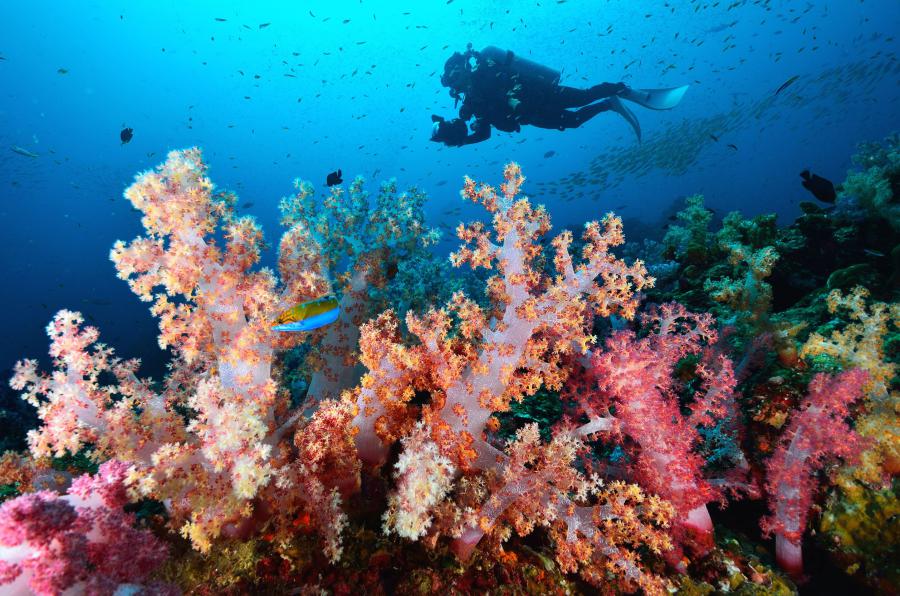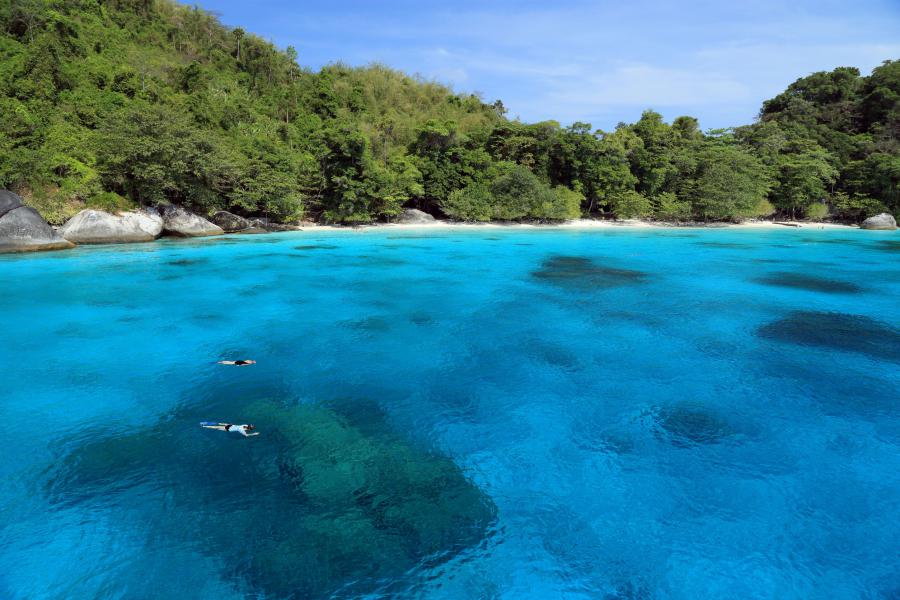 There are many beaches on various islands where it is possible to relax and swim, some islands have trails into the island or to viewpoints.
The islands are perhaps not a popular birding destination, but there are few migratory birds visiting the islands, not found elsewhere in the country. Wildlife watching possibilities in Similan Islands is limited.
Stay & eat
There are plenty of resorts in Khao Lak which is the nearest popular touristic town.
There used to be a campsite in the islands but camping is not possible anymore, this to limit the number of visitors. It is also not possible to book any bungalows.
There is only one restaurant in the islands; it is in Ko Miang, open from 8 am until 2 pm daily.
Phone(s)
You are recommended to ask a Thai speaking person to call on your behalf.
There are English speaking staffs to answer the phones but the English level is basic.
+66 (0)76453272
The attractions of Similan Islands
More photos