Chiang Mai - Doi Suthep taxi service
About our taxi services
With our full day taxi services it is possible to visit a number of attractions in Doi Suthep - Pui National Park or any other areas in Chiang Mai Province. The attractions to visit must be agreed in advance so that we can inform you of a crystal clear quote.
Our regular taxis are SUVs for 3-5 people, minivans are for bigger groups up to 10 people. All our cars are spacious, with a/c and comfortable.
Our taxi services are private means no others will join you.
Service hours
Our prices are round-trip within the same day. If only Doi Suthep (Wat Phrathat Doi Suthep) visited, the service is for 2 hours from moment of pickup until ready at the temple, another 2 hours at the second spot, if all three attractions visited, total 6 hours from pickup until depart from the park
How to book with us?
Simply by sending an enquiry by following the "enquiry" button further below. You can ask as many questions you like through the enquiry system, we will answer all. If you are happy with our answers, you can decide to book.
Sending an enquiry doesn't mean a commitment to booking. We answer all questions for free even if not booked.
Price
The quotes shown further below are per taxi (not per person) and include fuel. No tips needed, there won't be any hidden costs on top of what we agree in advance.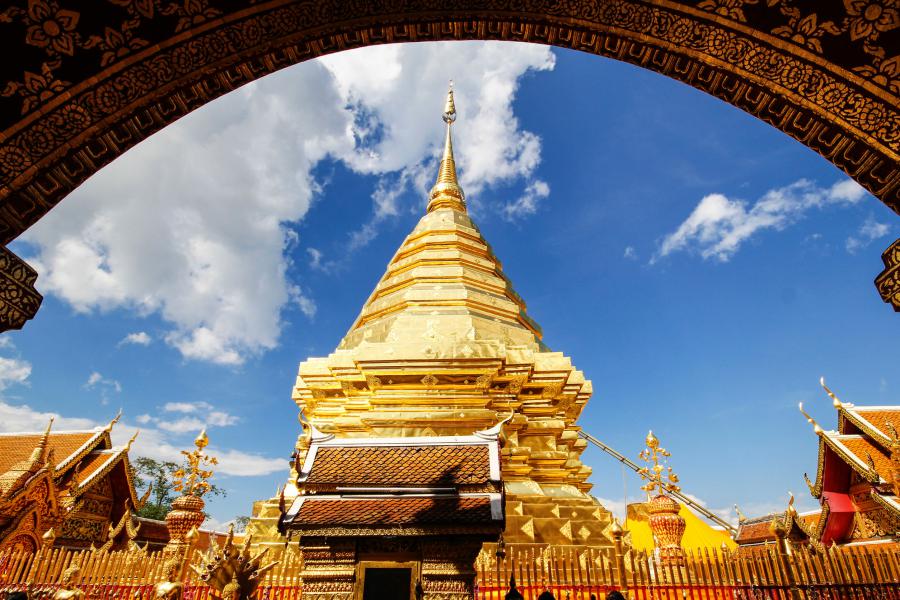 Chiang Mai - Doi Suthep | Full day taxi services
ROUND TRIP
Transfer
SUV
Minivan

Chiang Mai – Doi Suthep Temple (2 hours)

1,600 - 1,700 THB
1,800 - 1,900 THB

Chiang Mai – Doi Suthep Temple, Bhubing Palace (4 h)
1,800 - 1,900 THB
2,200 - 2,300 THB

Chiang Mai – Doi Suthep Temple, Bhubing Palace, Doi Pui Village (6 h)
2,000 - 2,100 THB
2,600 - 2,700 THB
Your own personal expenses like entrance feels, meals, refreshments not included.
Reviews from our guests
By: Abby Korn | posted Wed 23 Aug, 2023