Private Tour

|

Birdwatching tours in Kaeng Krachan
Why?
Simply because Kaeng Krachan is not only one of the best birding destinations in Thailand, but in whole mainland Southeast Asia. A combination of altitudes ranging up to 1,500 meters asl and various forest habitats makes this park attractive for around 480 recorded bird species and also for birders. Ratchet-tailed treepie, plain-pouched hornbill, black-and-red broadbill, red-bearded bee-eater, white-fronted scops owl are few of many many rare birds found in Kaeng Krachan National Park.
What?
Birdwatching tours are private and guided by expert birding guides only, the itineraries are flexible. Depending on what type of bird species you are after and length of your stay, our guide will focus on your preferences and take you to various forest habitats on different altitudes. If you don't have any specific preferences, our guide will come up with suggestions and guide you accordingly.
The tour normally starts in early hours around 6 am and continues until the darkness falls, we also offer multi-day trips on request.
Where & when?
Kaeng Krachan National Park lies about 3 hours from Bangkok and 1.5 hours from Hua Hin. Our tours start from Kaeng Krachan town, easily accessible by public shuttle minivans from Bangkok Victory Monument. We also offer private transfers from Bangkok or elsewhere on request.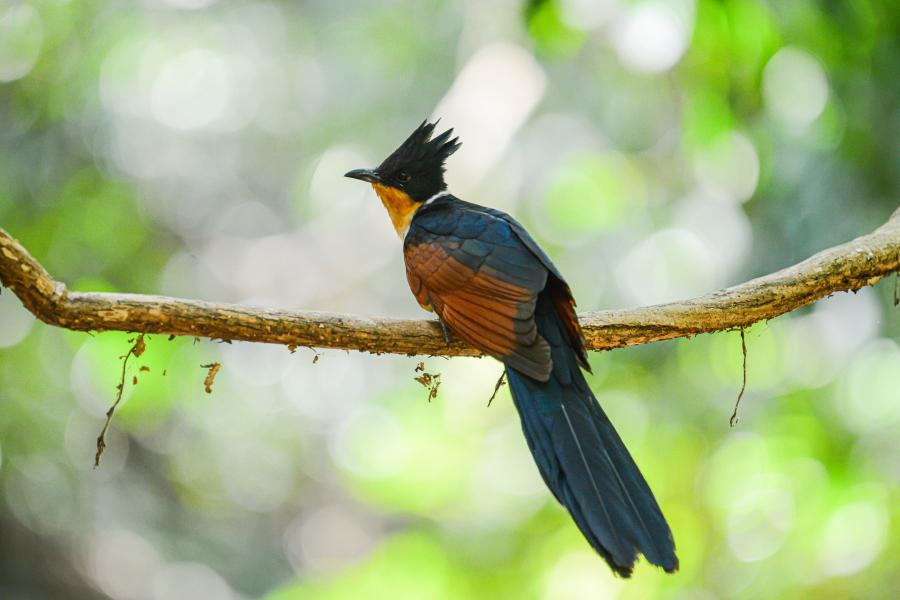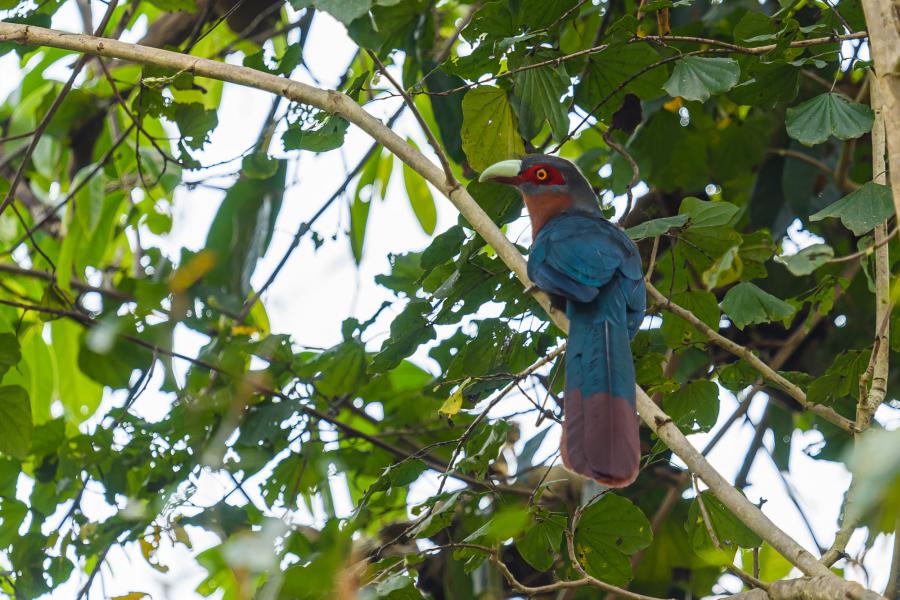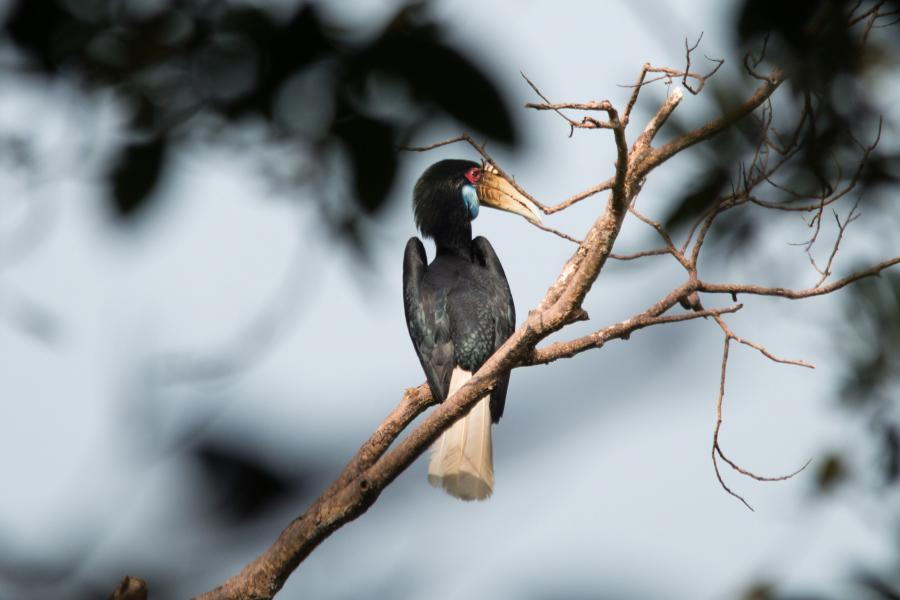 The birdwatching possibilities in Kaeng Krachan National Park are good all year round. The peak season is from early March when the annual bird migration to the park starts and continues until June/July.
Kaeng Krachan National Park is closed from August to October every year, so our tours are available only from November to July.
Tour details in short:
Type: Private tour
Price: 2,000 - 7,200 Baht per person
Group size: 1 or more people
Grade: Moderate
Transport: Safari vehicle
Start: 6 am
End: 6 - 7 pm
What to bring:
Long trousers
Sweater or light jacket
Rain clothing
Hiking or sport shoes
Flashlight
Binoculars
Photo camera
Insect repellent
Sunblock lotion
Hat or cap
How much?
Our birdwatching trips are private tours, the rates listed below are per day, it is possible to book a multi-day trip. Accommodation is not included in the price, please ask us about the hotel options near the park.
Pax
Rate per person
1
7,200

THB

2
3,800

THB

3
3,200

THB

4
2,700

THB

5
2,400

THB

6
2,250

THB

7
2,100

THB

8
2,000

THB
Tour rates include:
Entrance fees
English speaking expert birding guide
Transportation
Lunch
Drinking water
Leech protection socks
Reviews from our guests
By: Li-Hsin Yen | posted Tue 8 Aug, 2023
We had a wonderful day in KKC NP. Thanks for our great guide Bank. He is the best guide I have ever met. Even though the tour is a "birdwatching tour," we observed not only many bird species but also mammals and reptiles. The tour was relaxing and full of fun. It was like going nature observing with a good friend. We are really glad to have such a good experience and will definitely recommend the tours to our friends who want to visit NPs in Thailand. Thank you for giving us such a great journey, hope we can visit your beautiful nature again soon.
By: celeste | posted Thu 1 Jul, 2021
It was our first birdwatching experience and enjoyed it very much. The guide was very knowledgeable and attentive to our needs and safety. He put a lot of effort in finding birds and explaining things to us. The food was good and the Park is fantastic and well cared (no rubbish, respect for wildlife etc.).