Private Tour

|

1-day wildlife tour with night safari in Khao Yai
Why?
Besides what a 1 day tour offers, combining one day tour with a night safari well after the dark will give you a chanse to see both diurnal and nocturnal wildlife of Khao Yai National Park.
What?
A 1-day tour will start in the morning and end well after the dark. Activities include hiking in the jungle, safari driving among the roads on search for elephants and other exiting animals, safari drives in the morning and later afternoon, visiting a viewpoint and one of Khao Yai's impressive waterfalls and finally end the day with a night safari.
Itinerary
The itinerary below is just an example and can easily be turned upside down due to length of different activities. We adapt to mother nature and customers interests.
We will meet you at your hotel or other pick-up location we agreed on.
The tour always start around 8-8:30AM with a slow drive through jungle and grasslands in search for wildlife. Once we arrive to the first hiking point we continue the trip in rain forest between huge trees in search for any type of animal.
After lunch the first stop will be Haew Suwat Waterfall known from Leonardio Di Caprio's "The Beach" movie, possibly continue the tour to one of best viewpoints of the national park. Last couple of hours before before the dinner will be an ideal time for searhing elephants.
After the dinner break our tour will end with a night safari in search for nocturnal wildlife, thereafter you will be returned to your hotel or other location we agreed on around 8-9 pm.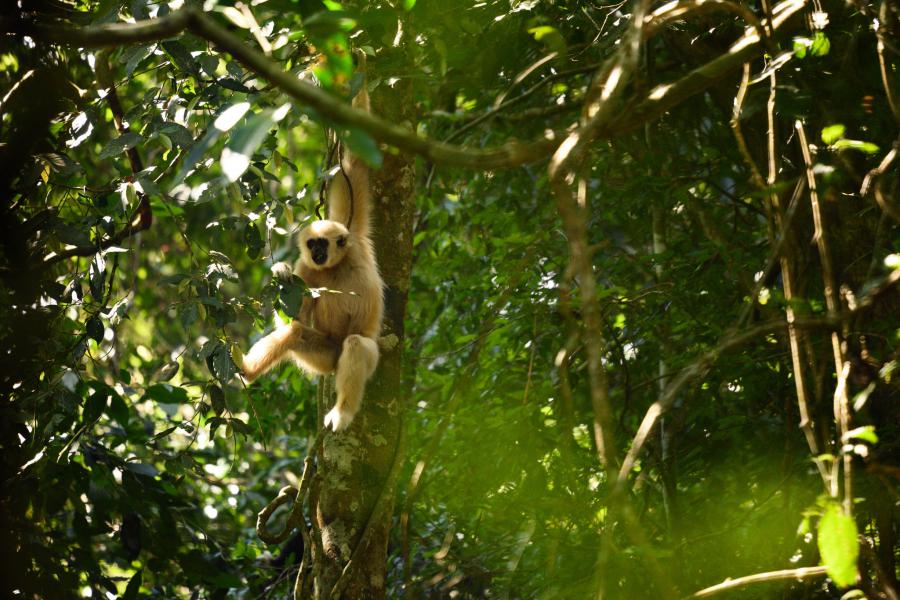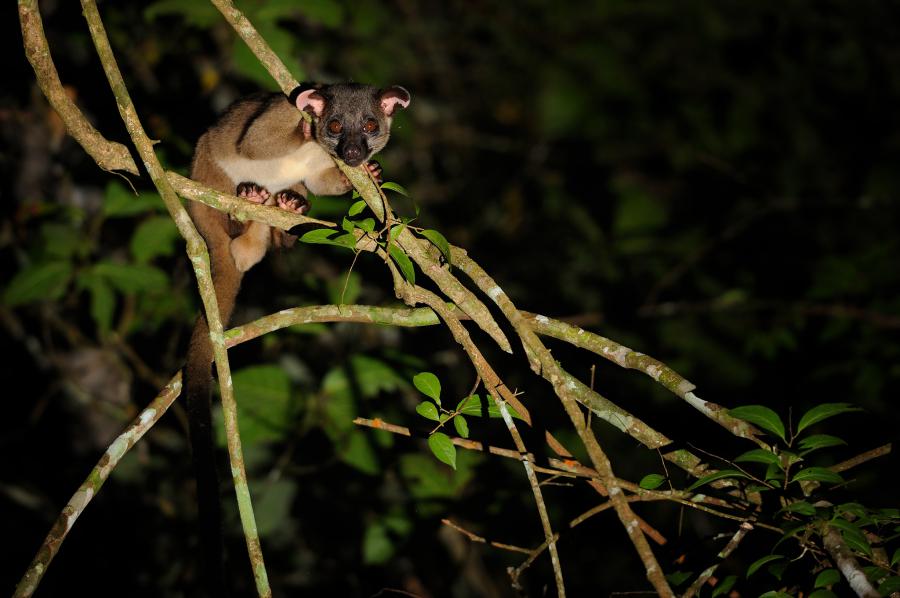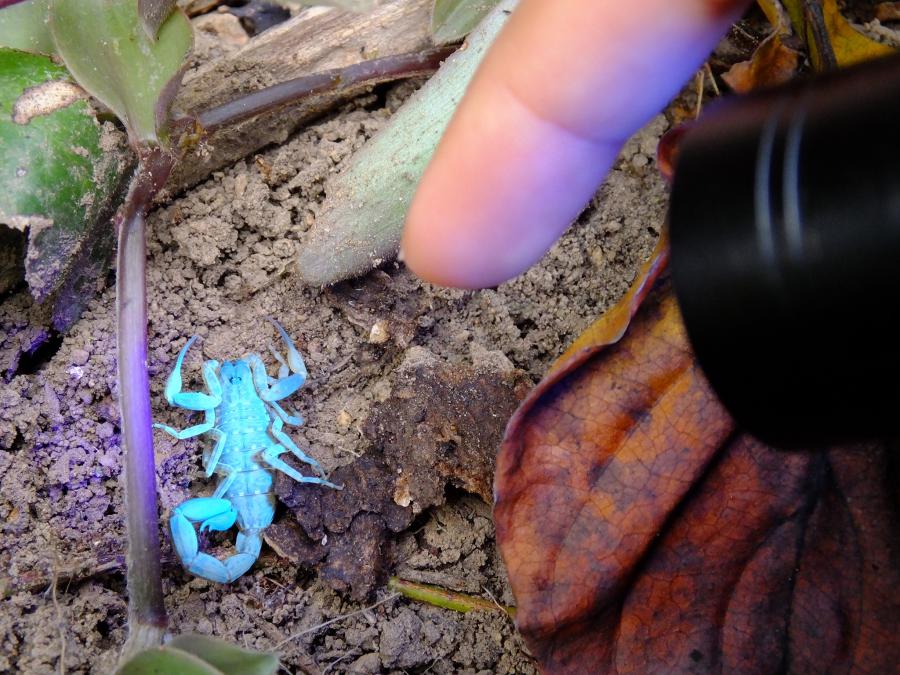 Where & when?
Khao Yai National Park is around 2.5 hours from Bangkok, easily accessible with public transportation with minivans being the fastest way. Our private guides will meet you in your hotel in Pak Chong -which is the nearest city- or anywhere between Pak Chong and Khao Yai National Park.
We can arranga taxi from Bangkok on request. It takes 2.5 hours, it costs 2200 THB one way and 3200 THB for a round trip within same day.
The park is open and accessible all year round but for night safaris we strongly recommend to avoid week-ends and public holidays when there are too many vehicles on the roads reducing chance to see animals significantly. The weather can be pretty cool during cold season around November to February, so a sweater is a must!
Important note
Please confirm with us before booking a hotel in Khao Yai area as we don't offer pickup if your hotel is too far away. Or because some hotel owners don't like their guests to be picked up by tour operators.
Tour details in short:
Duration: 1 day(s)
Type: Private tour
Price: 1,900 - 6,400 THB per person
Group size: 1 or more people
Grade: Easy to moderate
Transport: Safari vehicle
Start: 08:00 - 08:30
End: 20:00 - 21:00
What to bring:
Long trousers
Rain clothing
Sweater or light jacket
Hiking or sport shoes
Insect repellent
Sunblock lotion
How much?
You'll be accompanied by a private guide and no other people will join you; the best way to explore nature!
Pax
Rate per person
1
6,400

THB

2
3,500

THB

3
2,900

THB

4
2,600

THB

5
2,300

THB

6
2,100

THB

7
2,000

THB

8 and up
1,900

THB
Tour rates include:
Entrance fees (400 THB per person)
English speaking guide
Transportation from/to hotel or other meeting point
Lunch & dinner
Snacks & fruit
Drinking water
Leech protection socks
Reviews from our guests
By: Power Rangers | posted Thu 15 Apr, 2021
We had a 1day and night safari tour. And let me just start it off by saying that it was amazing. Our tour guide Jay was very knowledgeable and accomodating. We were blessed with the Great Hornbill visiting its nest at the start of our tour. Jay did his best to find the Gibbons in our hike in the forest but we were not in luck instead we were able to see a lot of leeches and a snake with its prey. However, Jay did not gave up looking for the Gibbons and was able to find them by the road. It was amazing to see them freely climbing the trees with their family. Our night safari was very fruitful. We saw a glimpse of a leopard cat, a lot of Sambar deers, Barking deer, Civet Cat, Indian Civet Cat, Porcupines, Wild dogs and Scorpion. We would definitely go back again and hopefully we will be able to find some elephant the next time around.
Tour operator's response
Wow, that is a long list of animals for the night drive.
Thank you for sharing your experience!
By: Nicole Young | posted Thu 15 Apr, 2021
Our tour guide was very sweet and knowledgeable. He tried his hardest to find as many birds or animals as he was able to. It was an amazing experience and I highly recommend it.
By: Liz | posted Mon 29 Mar, 2021
Great tour! Our guide Jay was extremely knowledgeable and a great guide. It was a long day but it was well-paced with bathroom breaks and meals at just the right times. We were so impressed that we will definitely book through the Thai National Parks system again.
By: Kirsty Middleton | posted Fri 1 May, 2020
We visited early on in March, our driver Alec was amazing and very knowledgeable about the national park and the best viewpoints. We did the day and evening tour which was great, meant we spent lots of time at the park and got to see a variety of animals...no elephants though but the park is enormous so you would probably need a few days to guarantee spotting elephants! I would definitley recommend this! We thoroughly enjoyed our time!
By: Arthur | posted Mon 16 Mar, 2020
We had a private one day tour for two of us with our guide Tata.
We got really lucky and saw many different animals in Khao Yai national park.
Our guide was really good and knew a lot about the animals and nature. He was able to spot even tiny lizards from afar when it took us a good while to spot them up close.
It was nice looking at the different animals through the guides telescope to get a better look.
It was nice to drive around the national park on the back of the pick-up truck and to stop to take pictures and observe animals when they were seen. Also the walk in the jungle was not that difficult which made it easier to enjoy spotting the animals.
I would recommend having the tour with as little amount of people as possible, because then you are more flexible in moving about. For example when we had returned back to the national parks headquarters our guide got the call that elephants had been seen. Problem was that they were seen quite far away and required a car ride to get there. Luckily it was just the two of us so we could hop in and go just like that without waiting for anyone else and we were able to see the elephants live.
Also it is easier for small groups to move silently and have time to observe the animals before they move again.
We would like to thank our guide Tata for an awesome day out in the Khao Yai national park. We highly recommend the tour and are now planning on doing it again at a different time of the year to see different animals.
By: Jan Lauritzen | posted Fri 6 Mar, 2020
Fantastic tour. We were lucky to see a lot of different birds and animals. And we have a very good guide. 5 stars.
By: Claris Tan | posted Sun 23 Feb, 2020
We had an awesome time. The guide we had (Tak Tak) was very passionate and knowledgeable about the animals and the park. We weren't lucky enough to see the elephant or gaur but we did see the hornbills, gibbons, deers, monkeys, snakes etc.
By: Muhammad Hafizuddin Adnan | posted Sat 22 Feb, 2020
It was a good tour around Khao Yai. The guide (i forget his name sorry) was very knowledgeable about the wildlife in Khao Yai and he took the effort to bring us to the trails where we would have higher chance of seeing wildlife. Really enjoyed the tour. Thank you!
By: Vikki Vermod | posted Wed 19 Feb, 2020
We had a wonderful day!
It's so good to witness the way Nature is respected and cared for in this Park
The tourguide -Jum - did a really good job, especially the walk in the jungle..
If any comments could be done.. we would have loved one more round on the Nighttour, it was a little bit short..
But we are still happy😁
By: Sharon Mak | posted Mon 17 Feb, 2020
The guide is knowledgeable, know his way and friendly. I think maybe the meals can be improved, having different selection between lunch and dinner. As for the itinerary, I think we came at the wrong season where it's dry, so it was disappointing that we didn't get to see the full waterfalls.