About Khao Nang Phanthurat
Khao Nang Phanthurat Forest Park is the iconic limestone hills seen on the east side of Petchkasem Road while driving from Bangkok to Hua Hin where the road branches off towards Hua Hin. The park is about 9 km from Cha-Am Beach and 35 km from Hua Hin, it covers an area of about 2.5 km².
The main attractions of Khao Nang Phanthurat Forest Park are a few caves, viewpoints and challenging trails uphill leading to these. The visitor center area is a nice place to have a picnic. The highest point in the park is about 370 meters asl, two highest mountains are Khao Chaolai and Khao Chomprasart. Unfortunately, the main cave of the park along the visitor center area called Mayom Cave is closed to the public.
Wildlife
The caves are home to at least five different species of bats, some of them quite rare. A recently described gecko species called Cha-Am leaf-toed gecko (Dixonius pawangkhananti) is only known to be found in this little park. There are Indochinese serows (Capricornis maritimus) in the park, though sightings are quite rare. Compared to some of the nearby top birding spots like Kaeng Krachan National Park and Laem Pak Bia, birdwatching opportunities in the park are quite poor, but most of the common birds in the area can be found around.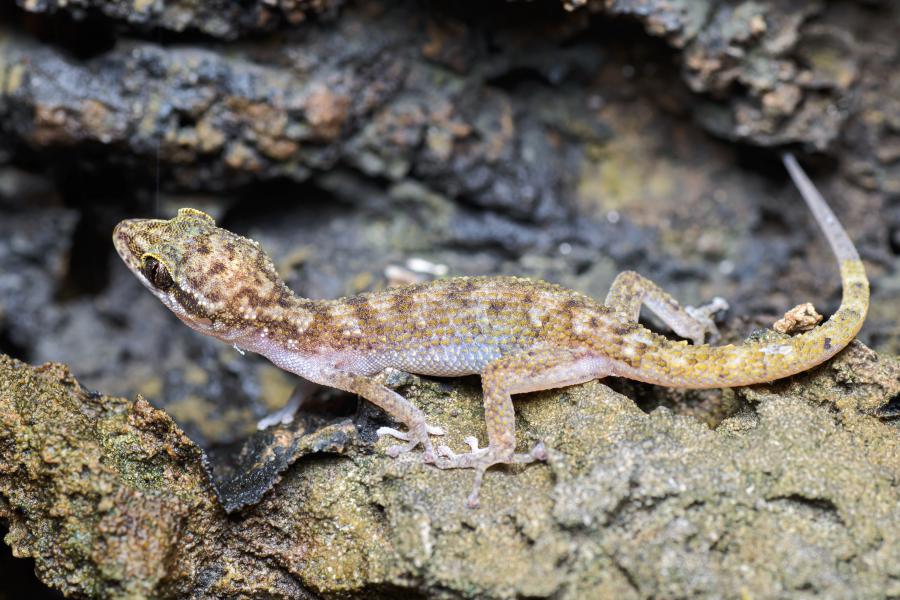 Visiting
Entrance to the park is free for both locals and foreigners.
The entrance and visitor center of the park are on the northeast side of the park. The side-roads leading to the park entrance used to be poor dirt roads, but they are paved nowadays.
There are no restaurants nearby but there is a small shop selling noodles and drinks. It is possible to camp next to the visitor center area but there are no camping accessories to rent.
Unfortunately the entrance of the park is only signposted in Thai, you are recommended to enter the direction in a navigator to get there. Enter these coordinates into your navigator app for the directions;
12.8395, 99.9528
Do not try to enter the park from the southern end as there is a cement factory in that area, parts of the roads around the factory are pure dirt roads not suitable for regular cars.
Phone(s)
You are recommended to ask a Thai speaking person to call on your behalf.
095 761 0906
The attractions of Khao Nang Phanthurat
Khao Nang Phanthurat Trail
A 3 km long partly circular trail to several viewpoints. The trail is a bit steep up and can be challenging for some people, signposted well.
Mayom Cave
It is a cave a short stroll up from the entrance of the park. Closed to the public.