Private Tour

|

1-day wildlife tour in Kaeng Krachan
Why?
A 1-day wildlife tour in Kaeng Krachan National Park is a great way to explore the park and will also give the possibility to see some of the common species in the park. Kaeng Krachan is the largest and one of the best national parks in Thailand, listed as a World Heritage Site. It's home to a wide range of animals including gibbons, langurs, macaques, leopards, clouded leopards, elephants, civets, porcupines and many more. With more than 420 different bird species recorded, many consider the park as the best birdwatching location in Thailand. You won't regret it!
What?
With a 1-day wildlife tour we will be exploring nature from early hours of the day till it gets dark, focusing mainly on wildlife watching. The tours include the following activities; daytime safari drives, jungle hiking, visiting some of the park's main highlights.
Itinerary
Because it is difficult to plan in the wild, our itineraries often get turned upside down. The following itinerary should be considered as an example;
Day 1, 7 am until 6 pm
After pick up at your hotel, we enter the national park and start with a slow drive looking for wildlife along the way. We might stop at some open forest clearings or ponds to look for birdlife and other creatures. And next we continue on foot to listen and scan for any animals that occur in the jungle.
We have lunch at the park restaurant. Even around there you might see interesting birdlife or more.
In the afternoon we walk on a dirt road through tall forest along a stream which offers good views into the canopy. This area is rich in bird species, but there is also chance to see mammals and other critters.
The late afternoon, we spend in the form of a safari drive. We explore waterholes, and the forest edges along the road where hopefully we will see some more species, before we eventually leave the park and drop you off at your hotel or meet your taxi to your next destination.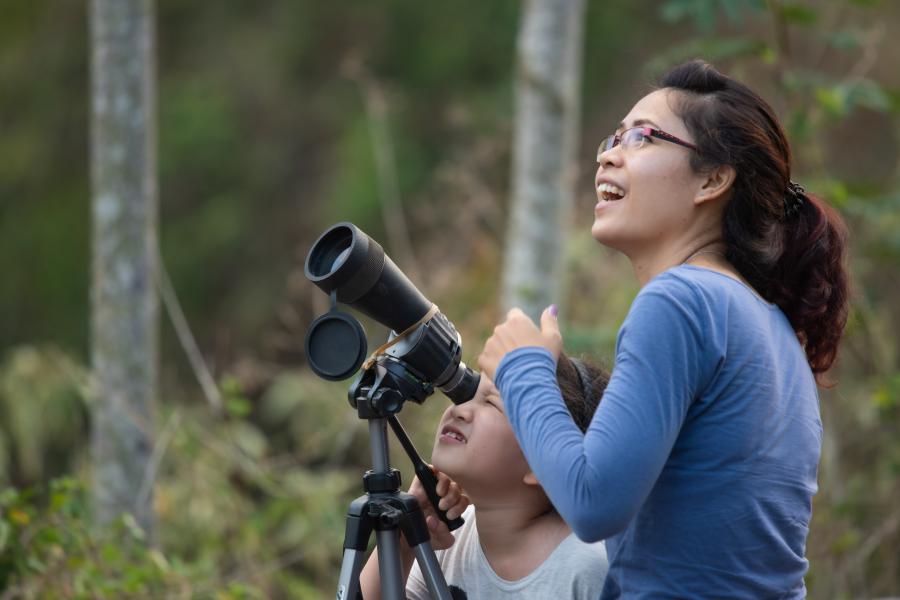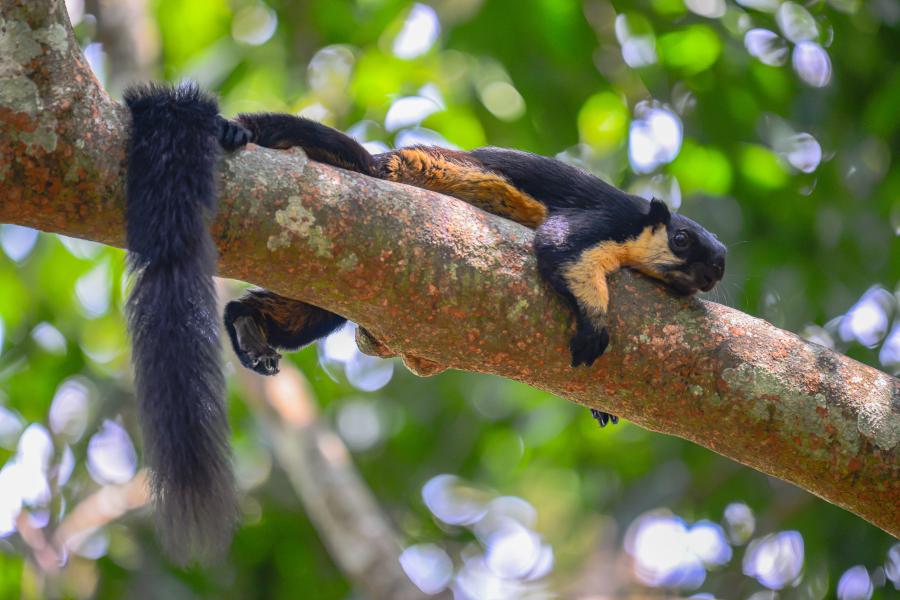 Where & When?
Kaeng Krachan National Park lies about 3 hours from Bangkok and 1.5 hours from Hua Hin. Our tour starts from Kaeng Krachan town, accessible by public shuttle minivans from Bangkok. We also offer private transfers from Bangkok or elsewhere on request.
Kaeng Krachan National Park is closed from August to October every year, so our tours are only available from November to July.
Tour details in short:
Duration: 1 day
Type: Private tour
Price: 2,000 - 7,200 Baht per person
Group size: 1 or more people
Grade: Moderate
Transport: Safari vehicle
Service hours: 7 am to 6 pm
What to bring:
Long trousers
Sweater or light jacket
Rain clothing
Hiking or sport shoes
Insect repellent
Hat or cap
Sunblock lotion
How much?
Our 1-day wildlife tours are private tours and all-inclusive. Children 4 to 12 years old get -200 Baht deduction.
Pax
Rate per person
1
7,200

THB

2
3,800

THB

3
3,200

THB

4
2,700

THB

5
2,400

THB

6
2,250

THB

7
2,100

THB

8
2,000

THB
Tour rates include:
Entrance fees
English speaking guide
Transport
Lunch
Drinking water
Leech protection socks
Tour rates don't include: