Private Tour

|

3-days wildlife tour in Khao Yai
Why?
A 3-day tour in Khao Yai national park is a great way to discover the wildlife of Thailand. Besides wildlife watching there is time to visit the most interesting scenic sites of the park. No guarantees can be made in nature except lots of trees, but with some luck you might see animals like gibbons, deer, hornbills and various other bird species, macaques, and maybe even elephants.
Honestly, 3 days should be the minimum spent in this beautiful forest. You won't regret it!
What?
On these 3-day trips we spend every day from morning till evening in the jungle. Hiking, game drives, a night drive, visiting scenic highlights like the views and waterfalls, are all activities included on this tour. And one late afternoon we will watch a couple million bats flying out at sunset. We focus mainly on wildlife watching, but do also take time to enjoy the scenery.
Itinerary
Our trips start and end daily at your hotel or other locations we agreed on.
This is an example itinerary. The program might be turned upside down. We adapt to mother nature.
Day 1 - From 8 - 8:30 am till about 8:30 pm
After meeting at the agreed pick-up location in the Pak Chong area, we enter the national park where the wildlife watching will start right away. After a stop at a viewpoint where you will learn more about the park, we continue our drive to search for animals in the tree tops along the road. And after this drive it is time for your first jungle hike.
At a slow pace we take in all the sounds and smells of the forest. Together with your guide you follow any signs that could lead you to an exciting animal sighting. The dense forests make wildlife watching difficult and one needs luck to see the elusive creatures that inhabit this forest.
After the jungle walk it's time for lunch at one of the park restaurants. At midday we head to one of the park's waterfalls to relax a bit before we head out on a late afternoon drive. We will explore the areas where wild elephants occasionally come to forage or visit mineral deposits. Despite them being the largest land mammal, the thick jungle can easily hide them from view, so there are certainly no guarantees of success, but who knows...
We'll have dinner and afterwards we will be joined by a ranger with a powerful spotlight on a truck and will drive a route through both forested and open areas to look for nocturnal creatures. Deer are often seen, but also other animals like porcupines, civets, elephants, and other nocturnal wildlife might show themselves. After this long day you'll be returned to your hotel.
Day 2 - From 8 - 8:30 am till about 6 pm
This second day is similar to day 1, but we will explore different areas.
We'll go trekking in another part of the park and try to look for animals we have not seen on the previous day. Today we'll visit another waterfall, and we'll do another driving safari to search for animals.
After our dinner we'll bring you back to your hotel.
Day 3 - From 8 - 8:30 am till about 5 - 6 pm
The final day, we start again with another beautiful trail, our last jungle hike of the trip.
After lunch we'll head to the highest viewpoint of the park. This area has different vegetation and with luck we might encounter some unusual animals on the way.
After this we leave the park to head to the bat caves. These are located outside the national park and are home to more than a million bats that will exit around sunset to feed on insects. Quite a special sight!
At the end of the tour, you'll be returned to your hotel or to Pak Chong for onward transport.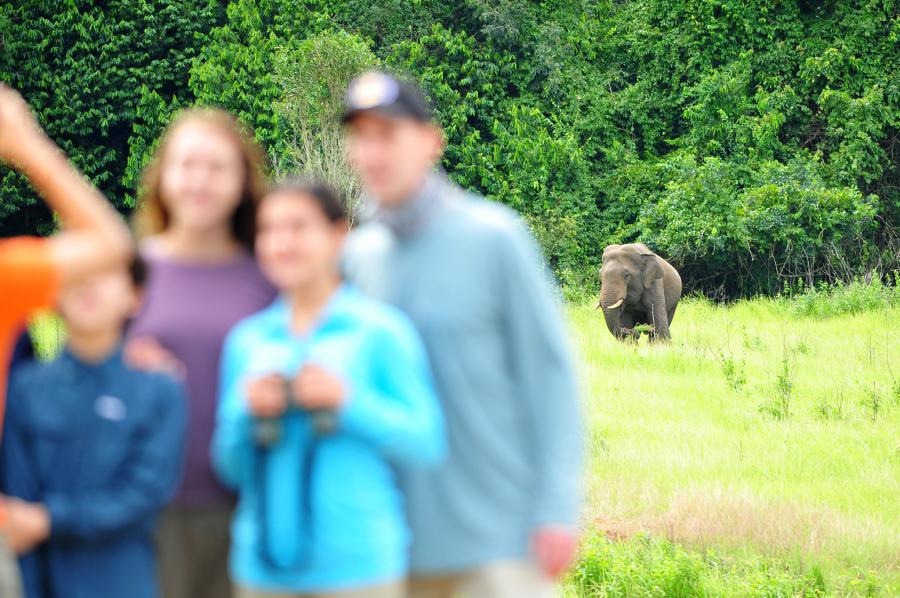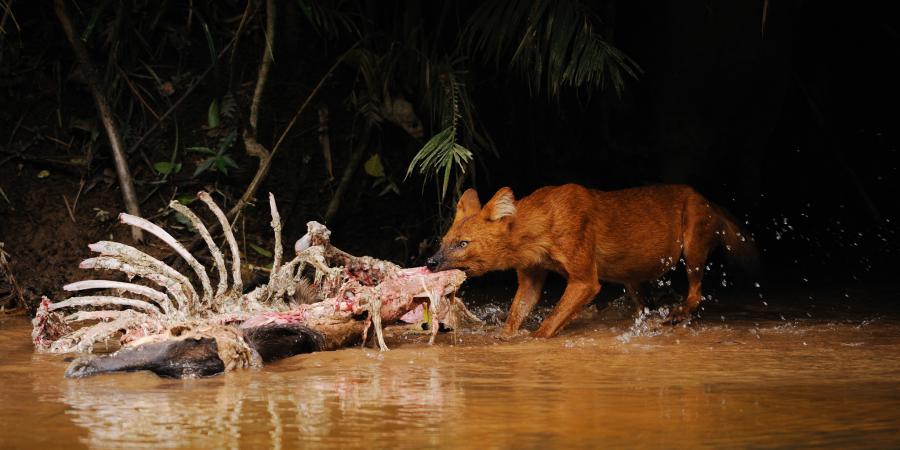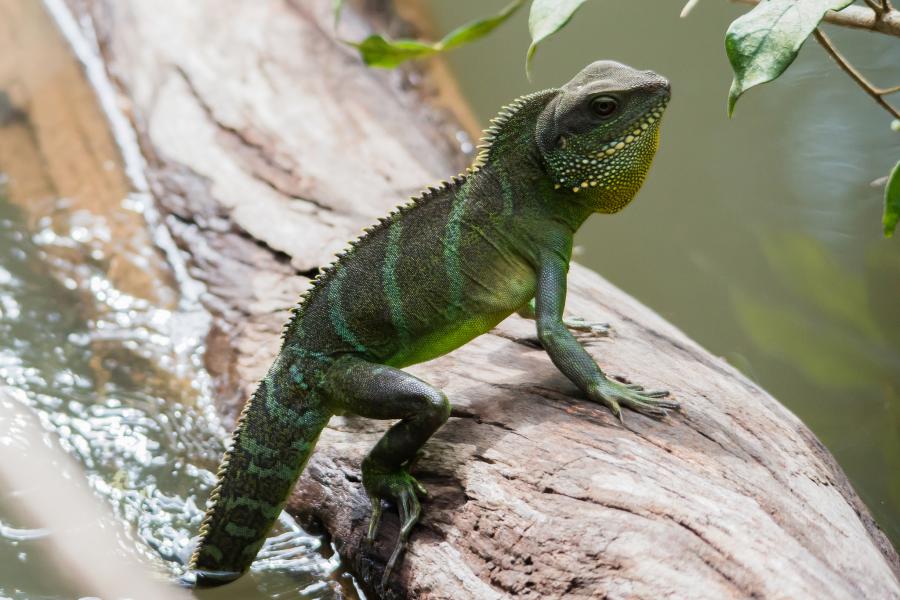 Where & When?
The tour starts from Pak Chong, which is easy to reach by bus, shuttle minivan, or train from Bangkok. Private transfers by taxi or minivan can be arranged on request.
We can arrange a taxi from Bangkok or back to Bangkok on the last day. It takes 2.5 hours, it costs 2,200 Baht one way.
Our tours are operated all year round.
Tour details in short:
Duration: 3 day(s)
Type: Private tour
Price: 5,200 - 16,800 Baht per person
Group size: 1 or more people
Grade: Moderate
Transport: Safari vehicle
Start: 8 - 8:30 am (day 1)
End: 5 - 6 pm (day 3)
What to bring:
Long trousers
Rain clothing
Sweater or light jacket
Hiking or sport shoes
Towel
Flashlight
Insect repellent
Sunblock lotion
How much?
You'll be accompanied by a private guide and no other people will join you; the best way to explore nature! Our tours are all-inclusive except for the accommodation.
Pax
Rate per person
1
16,800

THB

2
9,400

THB

3
7,800

THB

4
6,800

THB

5
6,100

THB

6
5,600

THB

7
5,400

THB

8 and up
5,200

THB
Tour rates include:
Entrance fees
English speaking guide
Transportation from/to hotel or other meeting point
All meals
Snacks & fruit
Drinking water
Leech protection socks
Reviews from our guests
By: Jasmin Arif | posted Mon 27 Feb, 2023
We enjoyed our tour a lot! Jum was an amazing guide and because of her great skills we got to see a lot of animals. The organization is also extremely good.
By: Linda Breden | posted Mon 30 Jan, 2023
I had a great time my guide was really knowledgeable and looked after me. I saw lots of animals
By: Darren Clapich | posted Mon 16 Jan, 2023
We had a truly spectacular experience and our guide was amazing!
By: Denise Tielen | posted Thu 29 Dec, 2022
We had an amazing 3 day tour with our guide Lek.
The whole experience was excellent, the communication during the booking and confirmation to start. The kind, knowledgeable and flexible guide. I would highly recommend!
Without a guide we wouldn't have seen so many different animals, we saw elephants, many birds incl hornbills, monkeys, gibbons, snake,scorpion, deers, porcupines, wild dog, chinese water dragon and more...
Our guide went above and beyond for us. The guides and the park rangers are continuously in contact with each other where the animals are or can be.
2 days is good 3 days is better to increase the chance to see special animals.
By: Ian Smith | posted Wed 30 Nov, 2022
The guide Tata was excellent. Extremely friendly, knowledgeable and helpful. Best guide I have ever had. He went the extra mile also helping and advising when photographing and videoing the animals. He was passionate about nature, the animals and the environment. He gave us an amazing experience seeing so many animals in the park whilst always respecting the animals in their natural environment which is what we wanted to see. I will be recommending Tata to friends and family.
The only thing that could have been better about the package, is more choice of food. The food was good but repetitive. There were other places to eat in the park and It would have been nice to try different dishes and places. Things like pad thai, spring rolls, more fruit selection, corn on the cob, fries, fresh coconut, fruit drinks etc.
Thank you Tata you ensured that we had an amazing experience, one we will treasure for life. Ian and Alison
By: hiroko mizuno | posted Mon 14 Nov, 2022
Both of the two guides were excellent. They were enthusiastic, friendly, and did an excellent job. Thanks to them we were able to see elephants, dholes, pileated gibbons and so on, for which I am truly grateful.
The only regret was that we had lunch at the same restaurant for all three days. We were a little bored by the third day. I would have liked to have had a choice of restaurants, because I would have liked to try different cuisines at the food court, etc.
There is one point I would like you to improve. The guide gave us bottled water every day, which I think is not good for the environment. After the initial giving of one bottle, why not have a large tank available and refill from there to the bottle given on the first day? This may be something that should be addressed by the park as a whole, though.
I think nature tours should be environmentally conscious and sustainable in all aspects.
By: Laura Tolboom | posted Sat 24 Sep, 2022
We loved our tour with guide Lek!!!
By: Wilan Verheijen | posted Thu 8 Sep, 2022
The guide(tata) was really nice and experienced. He made our trip. He knew everything we ask and without him i think we will miss at least 80% of what we spotted now. He also makes really nice pictures and also learned us a lot about our camera's(normal and phone) that was really great.
We had three days of rain, what made it a but difficult to fill the time in the right way. That was also visible difficult for Tata. Maybe think about how to fill rainy days.
The taxi driver that was arranged back to bangkok was horrible. Not in the personality, but he just cannot drive at all. We had some traffic and the drive took over 4 hours(also because he didn't take the tolway). The driver gave a lot of gas, and then let loose, gave a lot of gadsand let loose again. And that for 4 hours. We really get sick in that car.
Adter all, the tour was great. The way back to bangkok wasn't.
By: DAVID PARRENO DUQUE | posted Mon 29 Aug, 2022
Tata was an incredible guide! Really patient and flexible and very kind, he was showing us the magic of Khao Yai National Park and taking care of us during our tour. Thanks Tata again for your professionalism and hope we see each other in the future! David & Emma
By: Rahja Konig | posted Tue 2 Aug, 2022
Wonderful tour. Friendly and professional guide with a lot of knowhow