Private Tour

|

3-days wildlife tour in Kaeng Krachan
Why?
A 3 day wildlife tour in Kaeng Krachan National Park is a great way to explore some of the main attractions of the park, and will also give the possibility to see some of the common species. Kaeng Krachan is the largest and one of the best national parks in Thailand, listed as a World Heritage Site. It's home to a wide range of animals including gibbons, langurs, macaques, leopards, clouded leopards, elephants, civets, porcupines and many more. With more than 420 different bird species recorded, many consider the park as the best birdwatching location in Thailand. You won't regret it!
What?
With a 3-day wildlife tour we will be exploring nature from early hours of the day till after dark, focusing mainly on wildlife watching. The itinerary is as follows; daytime safari drives, jungle hiking, night walks, visiting some of the park's main highlights.
Itinerary
Because it is difficult to plan in the wild, our itineraries often get turned upside down. The following itinerary should be considered as an example;
Day 1, depending on your arrival time we start between 7 - 9 am
The tour will start with a scenic slow drive through the park in search for wildlife and continue with a short jungle hike.
After lunch at the camp's restaurant we will continue exploring the road up and down by car in search of more wildlife.
After the dinner we will set up tents on the camping area and continue with a night walk in the vicinity of the camp site in search of nocturnal species like snakes, civets, porcupines, birds and more. We recommend you have a flashlight with you.
Day 2, 5 am to 9 pm
Starting from around 5 am in the morning, we'll drive all the way till the end of the dirt road and from there start hiking a moderate to difficult trail. You'll need to be fit for this hike as the starting elevation is 650 meters above the sea level and the deeper we get into the jungle we will gradually descend to 200 meters above the sea level. Half way through the trail we will have a lunch break at Thor Thip waterfall where it is also possible to cool off in the water.
In the late afternoon we will start driving back to the base camp and arrive there when it gets dark. After the dinner, if you have any energy left from the hiking we could continue with another night walking with flashlights in hand.
Day 3, 5 am - 5 pm
We will start the last day with another early drive till we reach a trail head for a new jungle hike following one of tributes to Pranburi River. You're likely to get wet feets as we will walk along the water stream and cross the stream occasionally. Our driver will meet us at the end of the trail and we will head back to the campsite for lunch. After lunch we will pack our stuff and in the late afternoon we will start the last drive heading out of the park. The finishing time is flexible depending on where you have to go afterwards.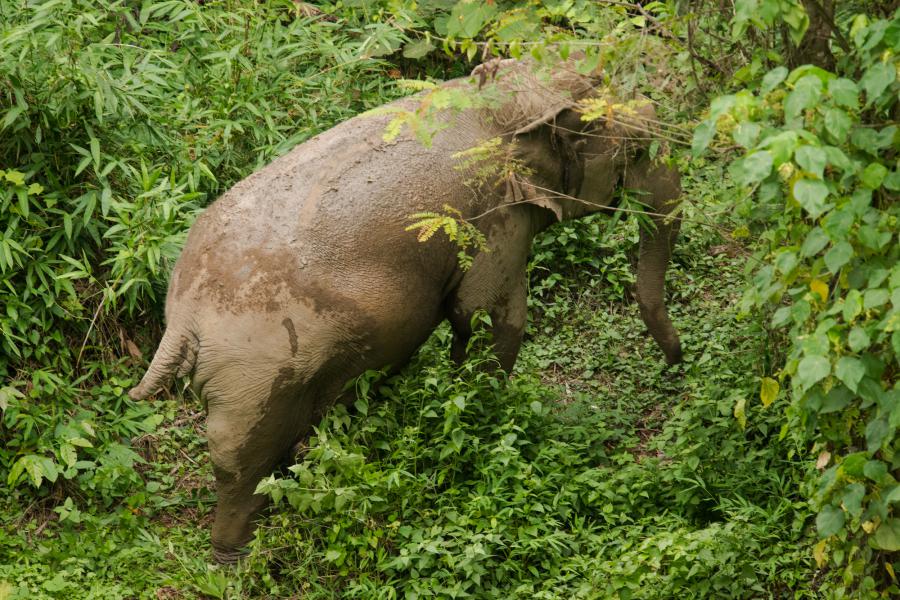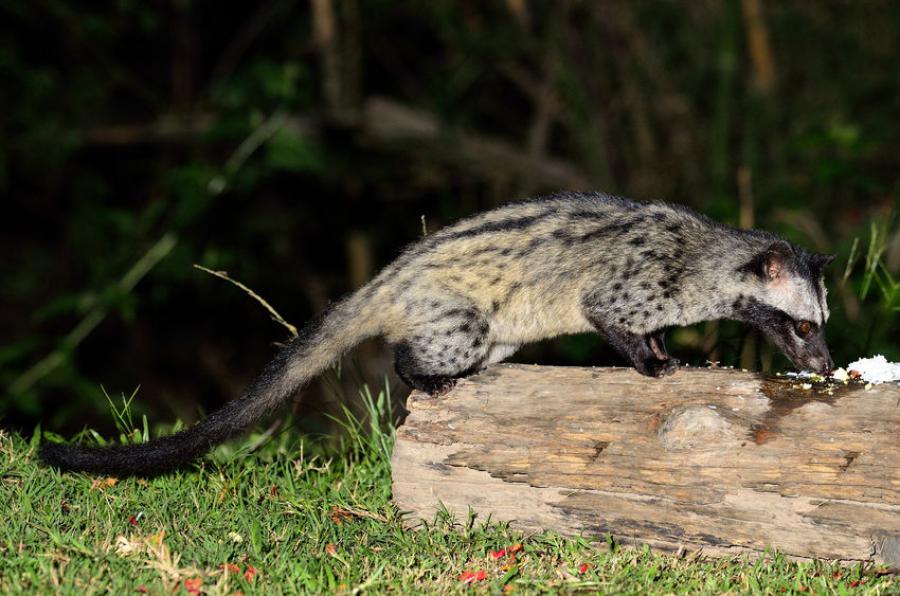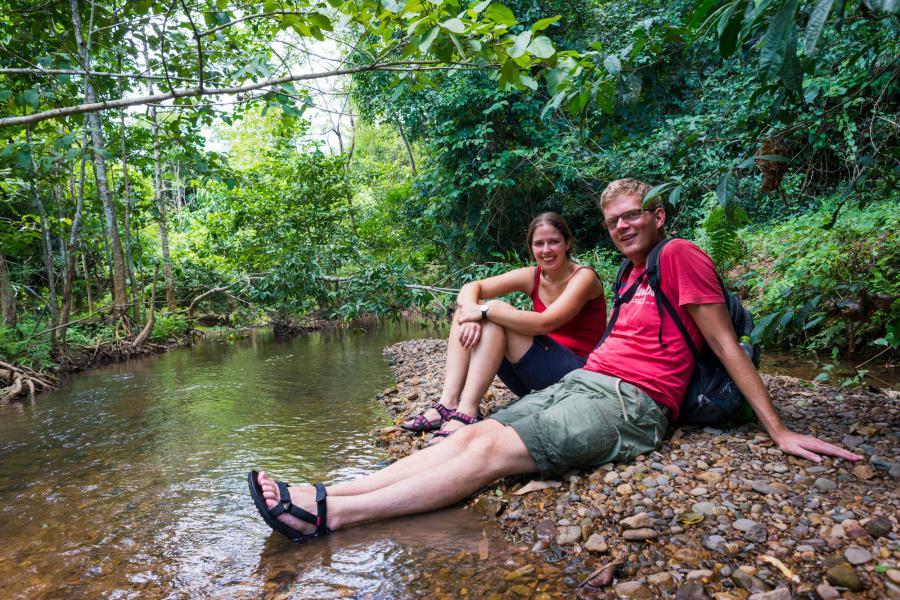 Where & When?
Kaeng Krachan National Park lies about 3 hours from Bangkok and 1.5 hours from Hua Hin. Our tour starts from Kaeng Krachan town, easily accessible by public shuttle minivans from Bangkok Victory Monument. We also offer private transfers from Bangkok or elsewhere on request.
Kaeng Krachan National Park is closed from August to October every year, so our tours are available only from November to July.
Tour details in short:
Duration: 3 day(s)
Type: Private tour
Price: 6,000 - 21,600 Baht per person
Group size: 1 or more people
Grade: Moderate to difficult
Transport: Safari vehicle
Start: 7 - 9 am (day 1)
End: 4 - 5 pm (day 3)
What to bring:
Long trousers
Sweater or light jacket
Rain clothing
Hiking or sport shoes
Sandals
Swimming clothing
Towel
Flashlight
Insect repellent
Hat or cap
Sunblock lotion
How much?
Our 2-day wildlife tours are private tours and all-inclusive. We camp inside the park and provide all camping gear.
Pax
Rate per person
1
21,600

THB

2
11,400

THB

3
9,600

THB

4
8,100

THB

5
7,200

THB

6
6,750

THB

7
6,300

THB

8
6,000

THB
Tour rates include:
Camping (2 nights)
Entrance fees
English speaking guide
Transportation
All meals
Drinking water
Leech protection socks