Taxi services
Erawan Falls - Hellfire Pass taxi service
About our taxi services
With our full day taxi services it is possible to visit either Erawan Falls or Hellfire Pass from Bangkok, alternatively both attractions from Kanchanaburi.
Our regular taxis are MPSs for 3-5 people, minivans are for bigger groups up to 7-10 people, depending on luggage size. All our cars are spacious, with a/c and comfortable.
Our taxi services are private means no others will join you.
Service hours
If the trip is from Bangkok, we recommend leaving at 6 am which is the earliest possible time for our taxi service. After around 6:30 - 7 am, the traffic will gradually get slower out from Bangkok.
A good time to leave Kanchanaburi is around 8 am.
The service will be up until 4 - 4:30 pm at the falls when it gets closed.
How to book with us?
Simply by sending an enquiry by following the "enquiry" button further below. You can ask as many questions you like through the enquiry system, we will answer all. If you are happy with our answers, you can decide to book.
Sending an enquiry doesn't mean a commitment to booking. We answer all questions for free even if not booked.
Price
The quotes shown further below are per taxi (not per person) and include fuel, driver and car's entrance fees. No tips needed, there won't be any hidden costs on top of what we agree in advance.
Your own entrance fees to the park and your other personal expenses such as meals/drinks not included in our price.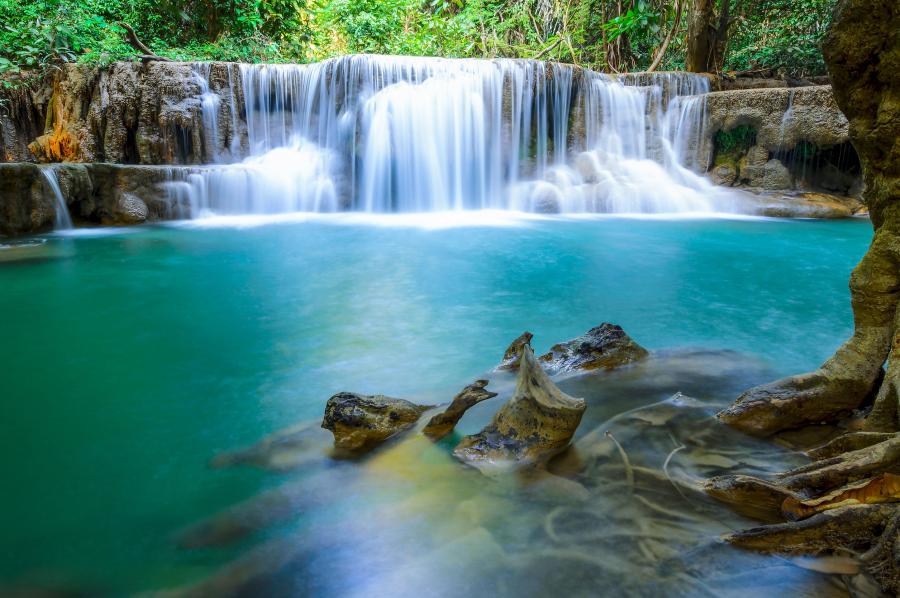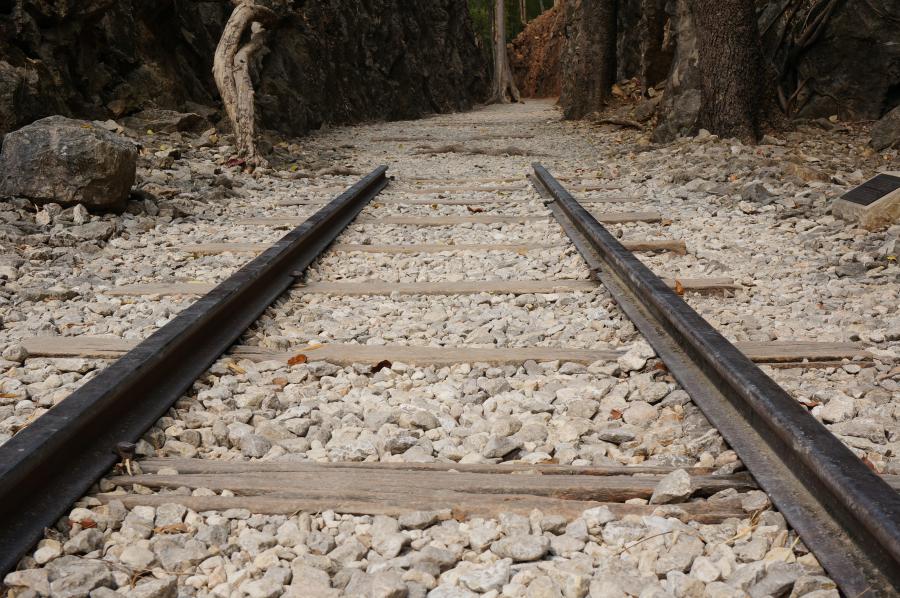 Erawan Falls from Bangkok
DAY TRIPS
Transfer
MPV
Minivan
Bangkok – Erawan Falls – Bangkok
3,600 THB
4,200 THB
Bangkok – Hellfire Pass – Bangkok
3,700 THB
4,300 THB
ONE WAY TRANSFERS
Transfer
MPV
Minivan
Bangkok – Kanchanaburi
2,200 THB
3,200 THB
Bangkok – Erawan Falls
2,500 THB
3,700 THB
Bangkok – Resotel Pier (Pukathien Pier)
2,500 THB
3,800 THB
Erawan Falls from Kanchanaburi
DAY TRIPS
Transfer
Sedan (*)
SUV
Minivan
Kanchanaburi – Erawan Falls
1,500 THB
1,800 THB
2,200 THB
Kanchanaburi – Erawan Falls & Tham Phra That Cave
1,700 THB
2,000 THB
2,400 THB
Kanchanaburi - Erawan-Death Railway & Kra Sae Cave - Bridge over River Kwai
1,700 THB
2,100 THB
2,500 THB
Kanchanaburi - Erawan Falls - Hellfire Pass
1,800 THB
2,300 THB
2,700 THB
Resotel Pier – Erawan Falls (back to Resotel Pier)
1,900 THB
2,200 THB
2,700 THB
Resotel Pier – Erawan Falls (drop off in Kanchanaburi)
1,700 THB
2,100 THB
2,500 THB
* Sedans, max 2 people
Reviews from our guests
By: Giulia Ricca | posted Thu 2 Dec, 2021
All perfect, the driver was excellent, will use your service in the future
By: Tina Doebele | posted Sun 17 Oct, 2021
Our Driver Jamon was super, very friendly and so helpful !!! We were absolutely happy with the Service. Jamon picked us up ahead of the time, the car was spotless clean and in very good condition. He is an excellent driver and we felt very safe with him. He speaks also English, that was great. We can highly recommend Jamon.
By: Agnes Rea Kumar | posted Tue 13 Jul, 2021
Booking is very easy.
The agent shall assist or suggest places that you can see. I booked their service during pandemic, and I am glad that they informed me of the places that are closed.
The drivers on the other hand are very pleasant and flexible. Although there's a bit of a language barrier, we still get to understand each other through Google translate. The drivers are also very familiar with the place so we are able to reach our destination without issue, and we are able to dine at good local restaurants. The drivers are also knowledgeable about the areas and would tell us a bit of information about certain places we drive by.
The vehicles used were clean and spacious. We didn't encounter any vehicle related problems.
Price is reasonable. You will pay for the comfort and convenience of having a driver and guide at the same time. You also don't need to worry about rushing like in a join-in tours.
By: Mohamed Elkhouly | posted Wed 12 Feb, 2020
Very reliable. Drivers arrive 15 min before the meeting time. Very polite. Can communicate in English. Clean cars.
The only drawback was their driving. Was okay but not perfect.
By: Ariahna Sotiriades | posted Sun 2 Feb, 2020
so reliable. Great driver. Efficient
By: Begoña Rodríguez | posted Fri 31 Jan, 2020
By: Lee CHIH-HSIUNG | posted Wed 29 Jan, 2020
By: Martin | posted Wed 8 Jan, 2020
Comfortable car. Driver comes spot on the time and was very polite. We were very satisfied with all services.
By: Ovidio Gonzalez | posted Mon 9 Dec, 2019
Driver doesn't speak english, and on the return trip he was annoying.
By: Lina Astier | posted Tue 3 Dec, 2019