Erawan Falls - Hellfire Pass taxi service
About our taxi services
With our full day taxi services it is possible to visit either Erawan Falls or Hellfire Pass from Bangkok, alternatively both attractions from Kanchanaburi.
Our regular taxis are sedans for max 2 people, MPVs/SUVs for 3-5 people, minivans are for bigger groups up to 7-10 people, depending on luggage size. All our cars are spacious, with a/c and comfortable.
Our taxi services are private means no others will join you.
Service hours
If the trip is from Bangkok, we recommend leaving at 6 am which is the earliest possible time for our taxi service. After around 6:30 - 7 am, the traffic will gradually get slower out from Bangkok.
A good time to leave Kanchanaburi is around 8 am.
The service will be up until 4 - 4:30 pm at the falls when it gets closed.
How to book with us?
Simply by sending an enquiry by following the "enquiry" button further below. You can ask as many questions you like through the enquiry system, we will answer all. If you are happy with our answers, you can decide to book.
Sending an enquiry doesn't mean a commitment to booking. We answer all questions for free even if not booked.
Price
The quotes shown further below are per taxi (not per person) and include fuel, driver and car's entrance fees. No tips needed, there won't be any hidden costs on top of what we agree in advance.
Your own entrance fees to the park and your other personal expenses such as meals/drinks not included in our price.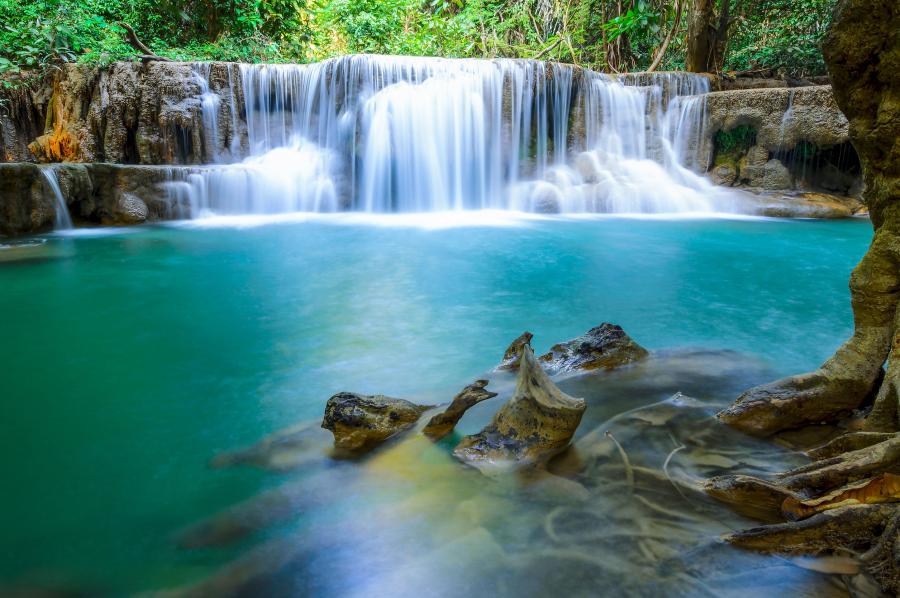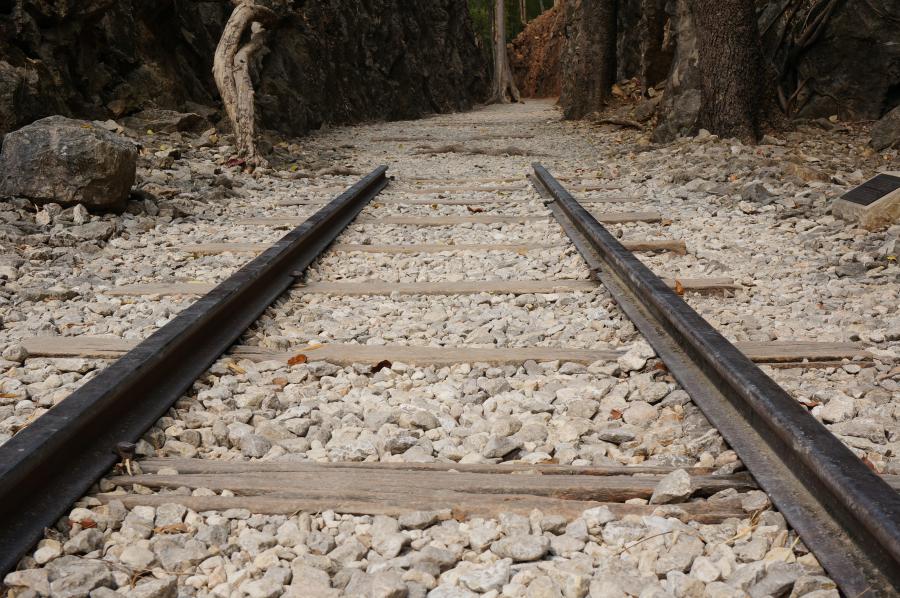 Erawan Falls from Bangkok
DAY TRIPS
Transfer
MPV
Minivan
Bangkok – Erawan Falls – Bangkok
3,600 - 3,700 THB
4,200 - 4,400 THB
Bangkok – Hellfire Pass – Bangkok
3,700 - 3,800 THB
4,300 - 4,500 THB
ONE WAY TRANSFERS
Transfer
MPV
Minivan
Bangkok – Kanchanaburi
2,200 THB
3,200 THB
Bangkok – Erawan Falls
2,500 THB
3,700 THB
Bangkok – Resotel Pier (Pukathien Pier)
2,500 THB
3,800 THB
Erawan Falls from Kanchanaburi
DAY TRIPS
Transfer
Sedan (*)
SUV
Minivan
Kanchanaburi – Erawan Falls
1,600 THB
1,900 THB
2,100 - 2,300 THB
Kanchanaburi – Erawan Falls & Tham Phra That Cave
1,700 THB
2,000 THB
2,200 - 2,400 THB
Kanchanaburi - Erawan-Death Railway & Kra Sae Cave - Bridge over River Kwai
2,200 THB
2,400 THB
2,600 - 2,800 THB
Kanchanaburi - Erawan Falls - Hellfire Pass
2,300 THB
2,500 THB
2,700 - 2900 THB
Resotel Pier – Erawan Falls (back to Resotel Pier)
2,100 THB
2,500 THB
2,600 - 2,800 THB
Resotel Pier – Erawan Falls (drop off in Kanchanaburi)
2,000 THB
2,400 THB
2,500 - 2,700 THB
* Sedans, max 2 people
Reviews from our guests
By: AR | posted Sat 5 Nov, 2022
I found arranging transportation from Bangkok to Erawan Falls with Thai parks to be very easy and clear. The price was also better that I was getting from my normal driver. The driver arrived a few minute early and was waiting in the lobby when we came down. The car was nicer and more spacious than I was expecting. The driver was safe but efficient. I'm glad we booked our trip this way, I would definitely book transportation through Thai National Parks again!
By: Usama Farghaly Omar | posted Wed 28 Sep, 2022
Nice place enjoyed it
Would like to go again but hopefully not raining the fay before
By: Joana Santos | posted Fri 2 Sep, 2022
Excellent communication, very helpful. Clearly we would recommend.
By: Joseba Gutierrez | posted Sun 28 Aug, 2022
Perfect. Taxi was nice and helpfull.
By: Daniel | posted Sat 27 Aug, 2022
Easy, on time, good driver and nice car. Highly recommended.
By: Itai Yaakov | posted Mon 8 Aug, 2022
Clean and big cars
Safety drivers
By: Cerfontaine Yves | posted Mon 18 Jul, 2022
rapide, simple, juste prévoir que la majorité des services ou il est indiqué "anglophone" c'est juste que la personne utilisera google translate, en dehors de ca, rien à redire.
By: Chee Margaret | posted Sun 10 Jul, 2022
Very satisfied with the appointed Drive. The journey was safe, he was on time, very punctual, friendly and always smiling. Thank you for the wonderful experience.
By: Andre Weinhold | posted Thu 23 Jun, 2022
By: Jacob Maki | posted Thu 26 May, 2022
Booking was very easy and the process was trustworthy and safe. Our driver was really kind and could communicate on a decent level in English. Overall, it was well worth the price and we had an amazing time!