Erawan Falls - Hellfire Pass taxi service
About our taxi services
With our full day taxi services it is possible to visit either Erawan Falls or Hellfire Pass from Bangkok, alternatively both attractions from Kanchanaburi.
Our regular taxis are sedans for max 2 people, MPVs/SUVs for 3-5 people, minivans are for bigger groups up to 7-10 people, depending on luggage size. All our cars are spacious, with a/c and comfortable.
Our taxi services are private means no others will join you.
Service hours
If the trip is from Bangkok, we recommend leaving at 6 am which is the earliest possible time for our taxi service. After around 6:30 - 7 am, the traffic will gradually get slower out from Bangkok.
A good time to leave Kanchanaburi is around 8 am.
The service will be up until 4 - 4:30 pm at the falls when it gets closed.
How to book with us?
Simply by sending an enquiry by following the "enquiry" button further below. You can ask as many questions you like through the enquiry system, we will answer all. If you are happy with our answers, you can decide to book.
Sending an enquiry doesn't mean a commitment to booking. We answer all questions for free even if not booked.
Price
The quotes shown further below are per taxi (not per person) and include fuel, driver and car's entrance fees. No tips needed, there won't be any hidden costs on top of what we agree in advance.
Your own entrance fees to the park and your other personal expenses such as meals/drinks not included in our price.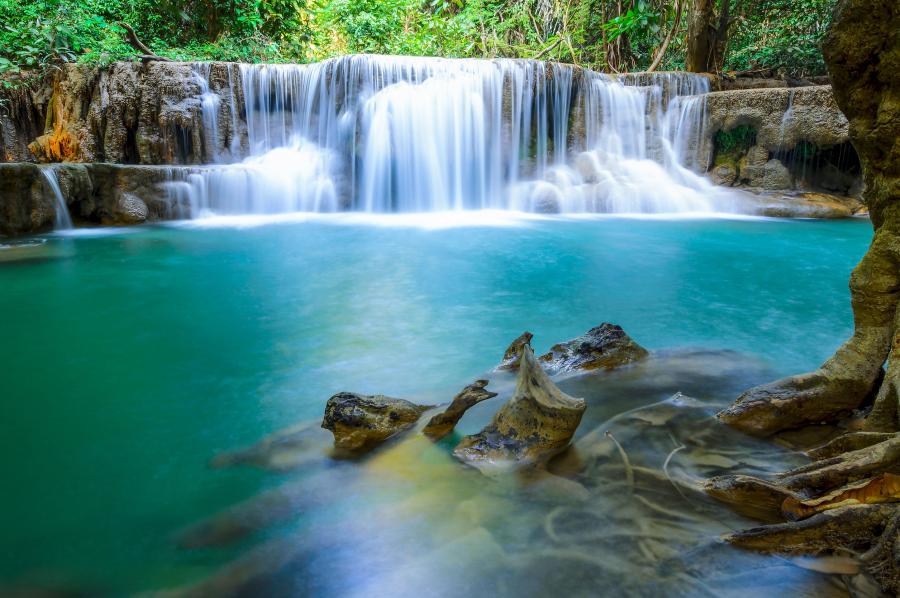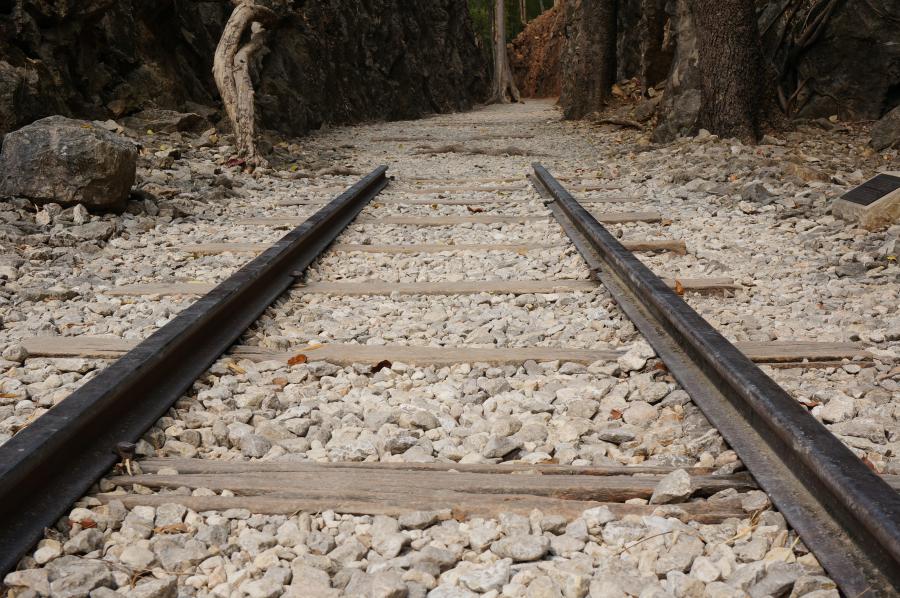 Erawan Falls from Bangkok
DAY TRIPS
Transfer
MPV
Minivan
Bangkok – Erawan Falls – Bangkok
3,600 - 3,700 THB
4,200 - 4,400 THB
Bangkok – Hellfire Pass – Bangkok
3,700 - 3,800 THB
4,300 - 4,500 THB
ONE WAY TRANSFERS
Transfer
MPV
Minivan
Bangkok – Kanchanaburi
2,200 THB
3,200 THB
Bangkok – Erawan Falls
2,500 THB
3,700 THB
Bangkok – Resotel Pier (Pukathien Pier)
2,500 THB
3,800 THB
Erawan Falls from Kanchanaburi
DAY TRIPS
Transfer
Sedan (*)
SUV
Minivan
Kanchanaburi – Erawan Falls
1,600 THB
1,900 THB
2,300 - 2,500 THB
Kanchanaburi – Erawan Falls & Tham Phra That Cave
1,800 THB
2,100 THB
2,500 - 2,700 THB
Kanchanaburi - Erawan-Death Railway & Kra Sae Cave - Bridge over River Kwai
2,200 THB
2,400 THB
2,800 - 3,000 THB
Kanchanaburi - Erawan Falls - Hellfire Pass
2,300 THB
2,500 THB
2,900 - 3,100 THB
Resotel Pier – Erawan Falls (back to Resotel Pier)
2,100 THB
2,500 THB
2,900 - 3,100 THB
Resotel Pier – Erawan Falls (drop off in Kanchanaburi)
2,000 THB
2,400 THB
2,800 - 3,000 THB
* Sedans, max 2 people
Reviews from our guests
By: Harry O. | posted Sun 30 Jul, 2023
Good taxi, friently driver
By: Andrew | posted Sun 16 Jul, 2023
Driver and vehicle were excellent. Punctual and safe. Good rates. Would definitely recommend.
By: Julia Droste | posted Thu 13 Jul, 2023
The driver was punctual and reliably took us to the agreed places. The communication beforehand was smooth and we always received quick answers.
It should be noted that Erawan Park does not accept cash payments, but tickets are only available via the QueQ app (bookable up to two weeks in advance). I would book with this provider again.
By: Steve Allard | posted Thu 13 Jul, 2023
Perfect organization. The driver Jamon was very helpful and very kind. He gave us tips and all information needed about eating and drinks. Thanks a lot for the organization of this trip. Highly recommanded.
By: Jiří Zmrhal | posted Tue 4 Jul, 2023
Great waterfalls experience.
We were picked up on time, by a big car with AC. The journey from Bangkok to Erawan was long but comfortable and for sure worth it.
At the beginning of the national park, there is a nice entry with a map and also a lot of restaurants (a few vegan options were available) and cafes.
We arrived early in the morning, so we avoided big crowds. In the beginning, you can rent a life vest, which is obligatory if you want to swim in the waterfalls. Only in the last (7th) level, there were people swimming without it. The whole area is very clean and overall a very beautiful experience.
By: Nazhatulshima Ab Razak | posted Sat 24 Jun, 2023
Driver is punctual and helpful. The ride is very smooth, clean and driving safety is excellent. This company provides excellent service. I fully recommend this site to book for drivers.
By: Gwendolin Herrera Carballido | posted Fri 16 Jun, 2023
Everything was great! The driver was punctual, attentive, and drove safely
By: Jacey Hobson | posted Sat 10 Jun, 2023
On time and clean vehicles with friendly drivers
By: Claire Pearce | posted Tue 16 May, 2023
Loved park
Well organised
Pretty
Exactly as described
By: Richard Ellis | posted Sun 14 May, 2023
We had a great experience using this taxi service. Communication-wise it was excellent - they were very responsive to messages and it was easy to organise the trip and make changes.
Our driver was brilliant- turned up on time (was slightly early in fact), friendly and polite and showed us some other nearby sights in addition to our original plan.
It might not be the cheapest taxi service in the area but it's still competitively priced given the standard of the service. We booked in part because of the good reviews which are well deserved in my opinion.
One thing that did come up - not a fault with taxi service though- if you're going to Erewan Falls, I recommend buying an e-ticket in advance as they didn't accept cash and the process of card/mobile banking payment on the gate is very clunky. You have to download an app to pay, which is utterly ridiculous!