Species of Thailand
Yellow sea snake
Hydrophis spiralis, George Shaw, 1802
(In Thai: งูแสมรังเหลือง, ngu saem rang leuang)
Hydrophis spiralis, commonly known as the yellow sea snake, is a species of venomous sea snake in the family Elapidae.
Description
This is perhaps the longest species of seasnake, up to 2.75 m.
Diagnostic Characters- Scales on thickest part of body with rounded or pointed tips, imbricate; 6-7 maxillary teeth behind fangs; normally 1 anterior temporal; 6-8 upper labials; 25-31 scale rows around neck, 33-38 around midbody (increase from neck to midbody 4-8); ventrals 295-362, distinct throughout, about twice as broad as adjacent body scales; yellowish or yellowish-green above, dorsal scales edged with black, 41-46 narrow black bands encircle body, the bands usually less than one third the width of the lighter interspaces; head in young black, with a yellow horseshoe-shaped marking; in adult head usually yellow. Total length, males 1620 mm, females 1830 mm; tail length, males 140 mm, females 120 mm.
Geographic range
Indian Ocean (Persian Gulf, Bangladesh, Oman, United Arab Emirates, Iran, Pakistan, Sri Lanka, India, Indonesia, Malaysia, Philippines, China, New Guinea), New Caledonia/Loyalty Islands.
This article uses material from Wikipedia released under the Creative Commons Attribution-Share-Alike Licence 3.0. Eventual photos shown in this page may or may not be from Wikipedia, please see the license details for photos in photo by-lines.
Scientific classification
Kingdom

Animalia

Phylum

Chordata

Subphylum

Vertebrata

Class

Reptilia

Order

Squamata

Suborder

Serpentes

Family

Elapidae

Genus

Hydrophis

Species

Hydrophis spiralis
Common names
English:

Yellow sea snake

French:

Hydrophide-spirale

Thai:

งูแสมรังเหลือง, ngu saem rang leuang
Synonyms
Leioselasma spiralis, Van Stanley Bartholomew Wallach et al. (2014)
Hydrophis spiralis, K. L. Sanders et al. (2012)
Hydrophis spiralis, Arne Redsted Rasmussen et al. (2011)
Hydrophis spiralis, T. S. N. Murthy (2010)
Leioselasma spiralis, Vladimir Emelyanovich Kharin (2005)
Hydrophis spiralis, Patrick David et al. (2004)
Hydrophis spiralis, Aaron Matthew Bauer & Ross Allen Sadlier (2000)
Hydrophis spiralis, John C. Murphy & Merel J. Cox & Harold K. Voris (1999)
Leiocephalus spiralis, Indraneil Das (1996)
Leioselasma spiralis, Kenneth R. G. Welch (1994)
Leioselasma spiralis, Vladimir Emelyanovich Kharin (1984)
Hydrophis spiralis, Malcolm Arthur Smith (1943)
Leioselasma spiralis, Stanley Henry Prater (1924)
Lioselasma sic spiralis, Frank Wall (1921)
Distira brugmansi, F. H. S. Stone (1913)
Hydrophis brugmansii, George Albert Boulenger (1912)
Hydrophis melanocinctus, Frank Wall (1906)
Hydrophis aurifasciata, James A. Murray (1886)
Hydrophis bishopii, James A. Murray (1884)
Hydrophis temporalis, William Thomas Blanford (1881)
Hydrophis rappii, Giorgio Jan (1872)
Hydrophis robusta, Albert Charles Lewis Günther (1864)
Hydrophis spiralis, André Marie Constant Duméril & Gabriel Bibron (1854)
Hydrophis spiralis, John Edward Gray (1849)
Hydrophis sublaevis, John Edward Gray (1842)
Hydrophis melanurus, Johann Georg Wagler (1828)
Hydrophis brugmansii, Friedrich Boie (1827)
Hydrus spiralis, George Shaw (1802)
Conservation status

Least Concern (IUCN3.1)
Photos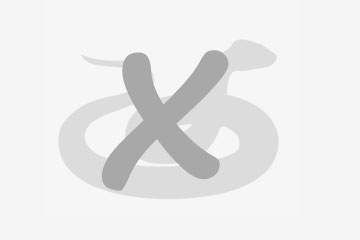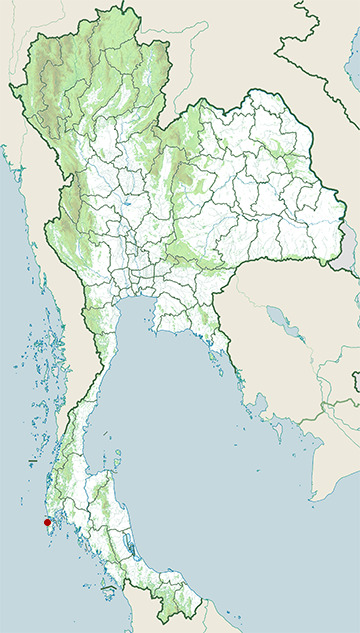 We have created a micro website to show daily statistics over snake observation logs collected from a few Facebook groups. It is possible to see some detailed statistics and download data free for research or any other purpose. Follow this link to open the site.