Species of Thailand
Kloss' sea snake
Hydrophis klossi, George Albert Boulenger, 1912
(In Thai: งูฝักมะรุม, ngu fug marum)
Hydrophis klossi, commonly known as Kloss's sea snake, is a species of venomous sea snake in the family Elapidae.
Geographic range
H. klossi is found in the Indian Ocean in Cambodia, Indonesia (Sumatra), Peninsular Malaysia, Thailand (including Phuket), and Vietnam.
Description
The body of H. klossi is olive dorsally and yellowish ventrally, with black rings, which are wider than the interspaces on the dorsum, but narrower on the venter. Head black with yellowish spots.
The type specimen is 90 cm (35 inches) in total length, which includes a tail 7.5 cm (3 inches) long.
Dorsal scales imbricate (overlapping), smooth on the anterior part of the body, keeled on the posterior part, arranged in 33 rows around the thickest part of the body (in 25 rows around the neck). Ventrals 360.
Head small. Body very slender anteriorly. Diameter of eye slightly less than its distance from the mouth. Rostral slightly broader than deep. Frontal very small, as long as broad, less than half as large as the supraocular. One anterior temporal. Five upper labials, fourth (or third and fourth) entering the eye. Two pairs of chin shields, in contact with each other. Ventrals only slightly larger than the contiguous scales.
Etymology and taxonomic history
H. klossi is named after Cecil Boden Kloss (1877–1949), director of the Raffles Museum in Singapore from 1923 to 1932.
This article uses material from Wikipedia released under the Creative Commons Attribution-Share-Alike Licence 3.0. Eventual photos shown in this page may or may not be from Wikipedia, please see the license details for photos in photo by-lines.
Scientific classification
Kingdom

Animalia

Phylum

Chordata

Subphylum

Vertebrata

Class

Reptilia

Order

Squamata

Suborder

Serpentes

Family

Elapidae

Genus

Hydrophis

Species

Hydrophis klossi
Common names
English:

Kloss' sea snake

Thai:

งูฝักมะรุม, ngu fug marum
Synonyms
Mediohydrophis klossi, Van Stanley Bartholomew Wallach et al. (2014)
Hydrophis klossi, Arne Redsted Rasmussen et al. (2011)
Hydrophis (Mediohydrophis) klossi, Vladimir Emelyanovich Kharin (2004)
Hydrophis klossi, John C. Murphy, Merel J. Cox & Harold Knight Voris (1999)
Hydrophis klossi, Malcolm Arthur Smith (1943)
Hydrophis klossi, George Albert Boulenger (1912)
Photos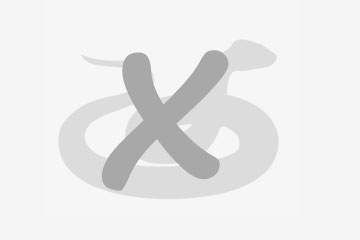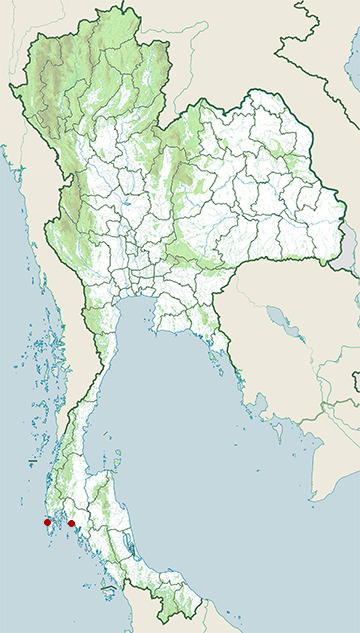 We have created a micro website to show daily statistics over snake observation logs collected from a few Facebook groups. It is possible to see some detailed statistics and download data free for research or any other purpose. Follow this link to open the site.