Species of Thailand
Striped sea snake
Hydrophis fasciatus, Johann Gottlob Theaenus Schneider, 1799
(In Thai: งูแสมรังหัวดำ, ngu saem rang hua damm)
Hydrophis fasciatus, commonly known as the striped sea snake, is a species of venomous sea snake in the family Elapidae (Hydrophiinae).
Description
Hydrophis fasciatus has a small head, long body and is slender anteriorly. The scales on thickest part of body are subquadrangular or hexagonal in shape, juxtaposed or slightly imbricate. It has 5-6 maxillary (upper jaw bone) teeth behind fangs and 2 anterior temporals.
Body scales in 28-33 rows around the neck, 47-58 around midbody (increase in number of rows from neck to midbody 20-27); ventral scales 414-514 (average 460).
Anterior part of body including head and neck dark olive to black with pale oval yellowish spots on sides, sometimes connected as crossbars; posterior, grayish; below whitish; dark rhomboidal spots may extend down the sides of the body and form complete annuli in young.
Total length males 1100 mm, females 990 mm; tail length males 100 mm, females 75 mm.
Distribution
Indian Ocean (coasts of Bangladesh, Pakistan, India, Myanmar, Thailand, Malaysia).
Coasts of Indonesia (Sumatra, Java, Borneo).
Coasts of Australia, Philippines, New Guinea.
Coasts of Guangxi, Guangdong, Hainan, Fujian (China).
This article uses material from Wikipedia released under the Creative Commons Attribution-Share-Alike Licence 3.0. Eventual photos shown in this page may or may not be from Wikipedia, please see the license details for photos in photo by-lines.
Scientific classification
Kingdom

Animalia

Phylum

Chordata

Subphylum

Vertebrata

Class

Reptilia

Order

Squamata

Suborder

Serpentes

Family

Elapidae

Genus

Hydrophis

Species

Hydrophis fasciatus
Common names
English:

Striped sea snake

Thai:

งูแสมรังหัวดำ, ngu saem rang hua damm
Synonyms
Hydrophis fasciatus, Van Stanley Bartholomew Wallach et al. (2014)
Hydrophis fasciatus, Nguyen Van Sang et al. (2009)
Hydrophis (Hydrophis) fasciatus, Vladimir Emelyanovich Kharin (2004)
Hydrophis fasciatus, John C. Murphy & Merel J. Cox & Harold K. Voris (1999)
Hydrophis fasciatus, Merel J. Cox et al. (1998)
Hydrophis fasciatus, Malcolm Arthur Smith (1943)
Micromastophis fasciatus, Prater (1924)
Aturia fasciata, Frank Wall (1921)
Disteira fasciata, Leonhard Hess Stejneger (1907)
Hydrophis fasciatus, George Albert Boulenger (1896)
Hydrophis fasciatus, Wilhelm Karl Hartwich Peters (1872)
Hydrophis lindsayi, John Anderson (1871)
Hydrophis chloris, Albert Charles Lewis Günther (1864)
Hydrophis fasciatus, André Marie Constant Duméril & Gabriel Bibron (1854)
Aturia lindsayi, John Edward Gray (1842)
Hydrophis gracilis, Hermann Schlegel (1837)
Pelamis lindsayi, John Edward Gray (1831)
Disteira fasciata, Leopold Fitzinger (1826)
Pelamis fasciatus, Blasius Merrem (1820)
Hydrus fasciatus, Johann Gottlob Theaenus Schneider (1799)
Conservation status

Least Concern (IUCN3.1)
Photos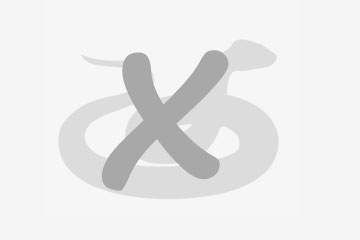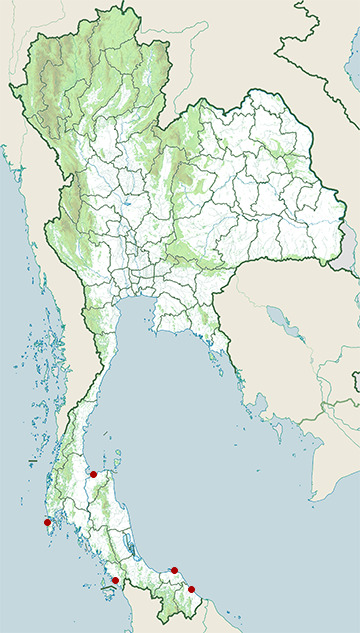 We have created a micro website to show daily statistics over snake observation logs collected from a few Facebook groups. It is possible to see some detailed statistics and download data free for research or any other purpose. Follow this link to open the site.