Species of Thailand
Malayan bridle snake
Lycodon subannulatus, André Marie Constant Duméril, Gabriel Bibron & Auguste Duméril, 1854
(In Thai: งูปล้องฉนวนมลายู (ngu plong chanuan malayu))
Also known as southern bridle snake, Malayan bridle snake (Lycodon subannulatus) is a species of snake found in Indonesia, Malaysia, Philippines, Singapore and South Thailand.
This article uses material from Wikipedia released under the Creative Commons Attribution-Share-Alike Licence 3.0. Eventual photos shown in this page may or may not be from Wikipedia, please see the license details for photos in photo by-lines.
Scientific classification
Kingdom

Animalia

Phylum

Chordata

Subphylum

Vertebrata

Class

Reptilia

Order

Squamata

Suborder

Serpentes

Family

Colubridae

Genus

Lycodon

Species

Lycodon subannulatus
Common names
German:

Südliche Zügelnatter

English:

Malayan bridal snake

Southern bridle snake

Thai:

งูปล้องฉนวนมลายู (ngu plong chanuan malayu)
Synonyms
Lycodon subannulatus, Alex Figueroa et al. (2016)
Dryocalamus subannulatus, Van Stanley Bartholomew Wallach et al. (2014)
Dryocalamus subannulatus, Merel J. Cox et al. (1998)
Dryocalamus subannulatus, Ulrich Manthey & Wolfgang Grossmann (1997)
Dryocalamus cf. subannulatus, Rudolf Malkmus & Michael Kunkel (1992)
Dryocalamus davisonii tungsongensis, Wirot Nutphand (1986)
Dryocalamus subannulatus, George Albert Boulenger (1893)
Hydrophobus subannulatus, George Albert Boulenger (1890)
Nymphodidium subannulatus, William Thomas Blanford (1881)
Nymphodidium maculatum, Albert Charles Lewis Günther (1864)
Odontomus subannulata, Giorgio Jan (1863)
Odontomus subannulatus, Pieter Bleeker (1858)
Odontomus sub annulatus, André Marie Constant Duméril & Gabriel Bibron (1854)
Conservation status

Least Concern (IUCN3.1)
Photos
Please help us review our species pages if wrong photos are used or any other details in the page is wrong. We can be reached via our Facebook group or contact us page.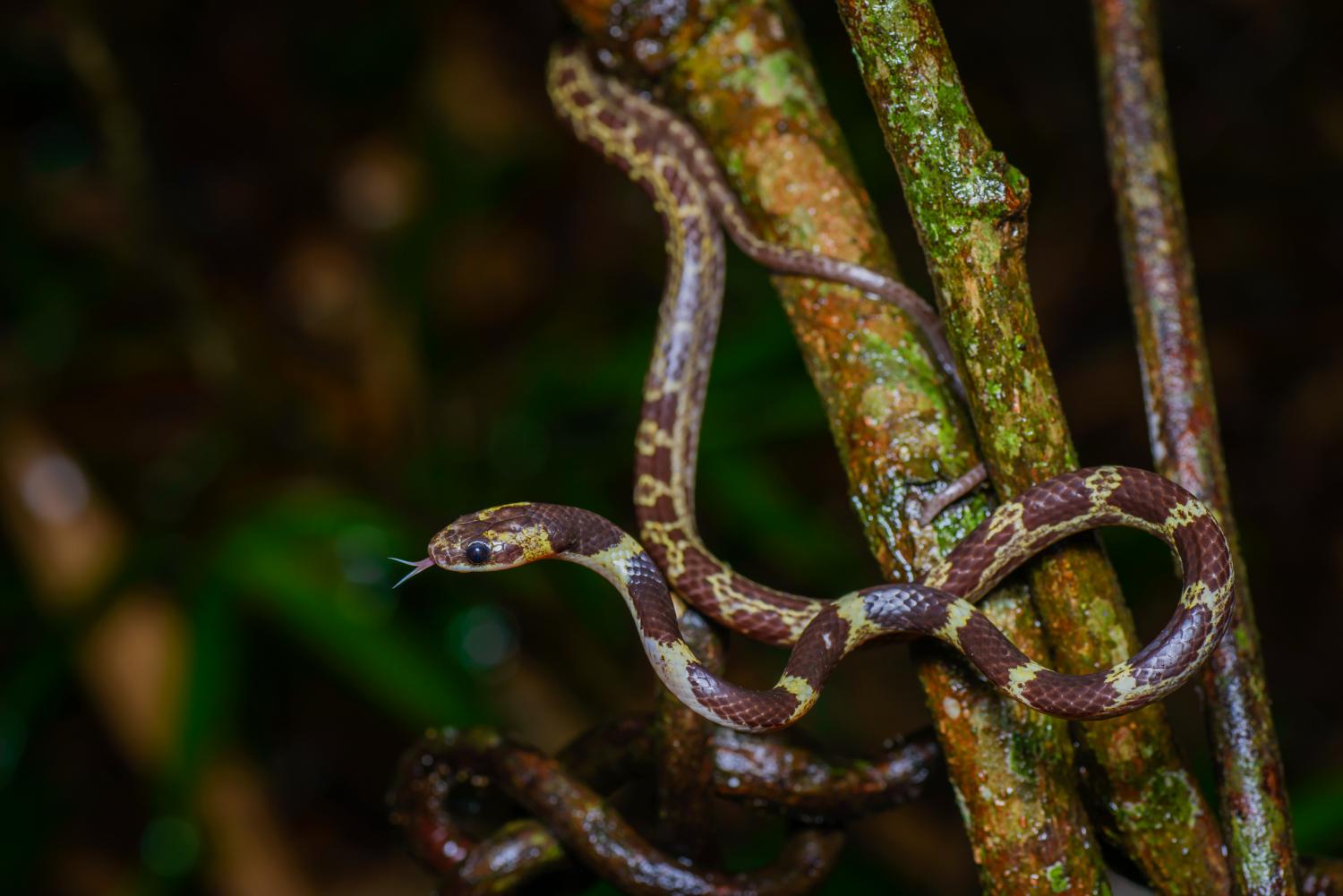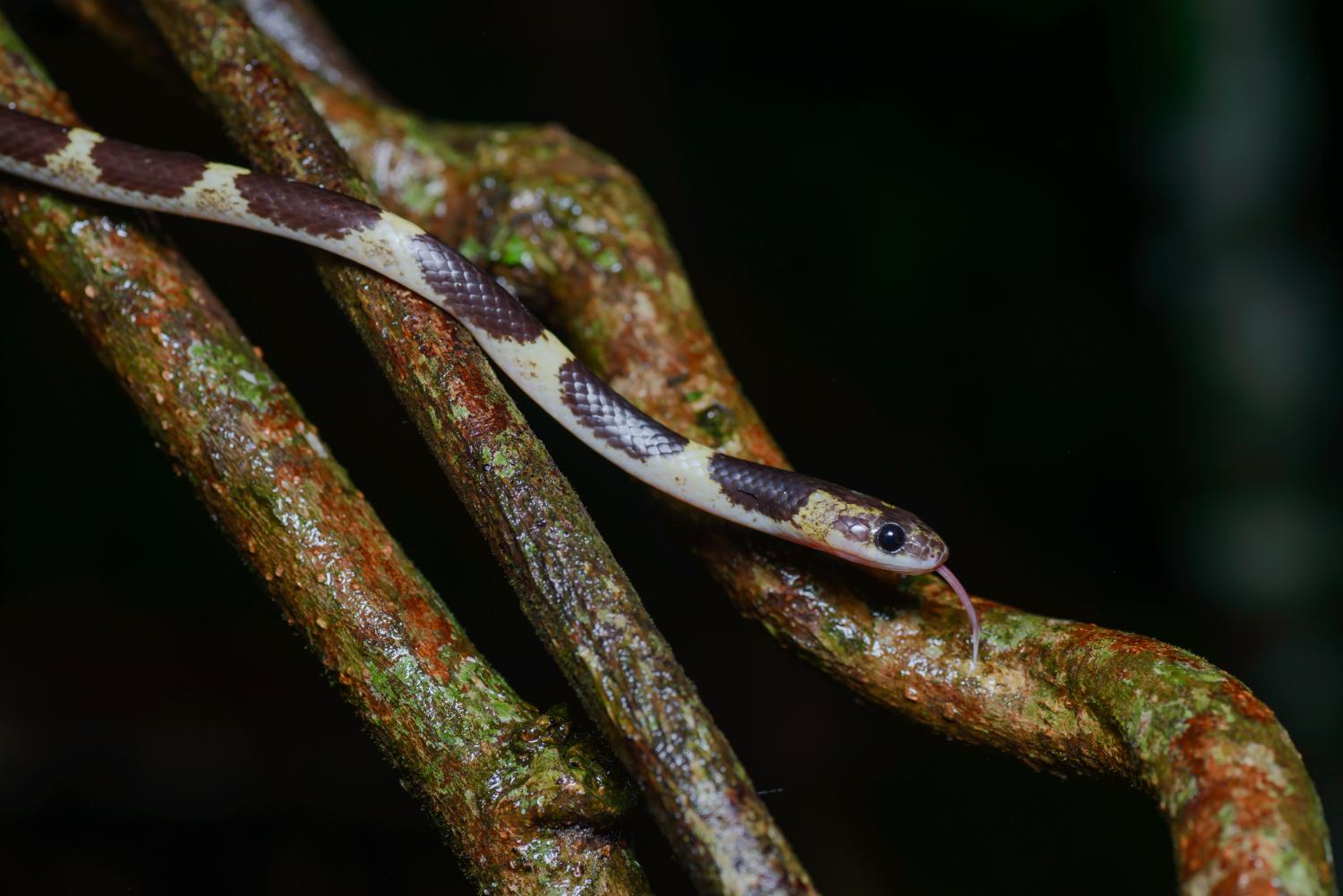 We have created a micro website to show daily statistics over snake observation logs collected from a few Facebook groups. It is possible to see some detailed statistics and download data free for research or any other purpose. Follow this link to open the site.