Species of Thailand
Sawtooth-necked bronzeback
Dendrelaphis nigroserratus, Gernot Vogel, Johan van Rooijen & Sjon Hauser, 2012
(In Thai: งูสายม่าน คอดอกเลื่อยสีดำ, ngu sai maan khod dok lueai see dam)
First described in 2012, Dendrelaphis nigroserratus, commonly known as Sawtooth-necked bronzeback is a species of snake found in relatively isolated border areas in Phetchaburi, Kanchanaburi and Tak provinces of Thailand and adjacent areas in Myanmar.
This article uses material from Wikipedia released under the Creative Commons Attribution-Share-Alike Licence 3.0. Eventual photos shown in this page may or may not be from Wikipedia, please see the license details for photos in photo by-lines.
Scientific classification
Phylum

Chordata

Class

Reptilia

Order

Squamata

Suborder

Serpentes

Family

Colubridae

Genus

Dendrelaphis

Species

Dendrelaphis nigroserratus
Common names
English:

Saw-tooth-necked bronzeback

Thai:

งูสายม่าน คอดอกเลื่อยสีดำ, ngu sai maan khod dok lueai see dam
Synonyms
Dendrelaphis nigroserratus, Van Stanley Bartholomew Wallach et al. (2014)
Dendrelaphis nigroserratus, Gernot Vogel, Johan van Rooijen & Sjon Hauser (2012)
Dendrelaphis cyanochloris, Olivier S. G. Pauwels et al. (2003)
Dendrelaphis striatus, Seesook (2000)
Dendrelaphis striatus, Olivier S. G. Pauwels et al. (2000)
Photos
Please help us review our species pages if wrong photos are used or any other details in the page is wrong. We can be reached via our Facebook group or contact us page.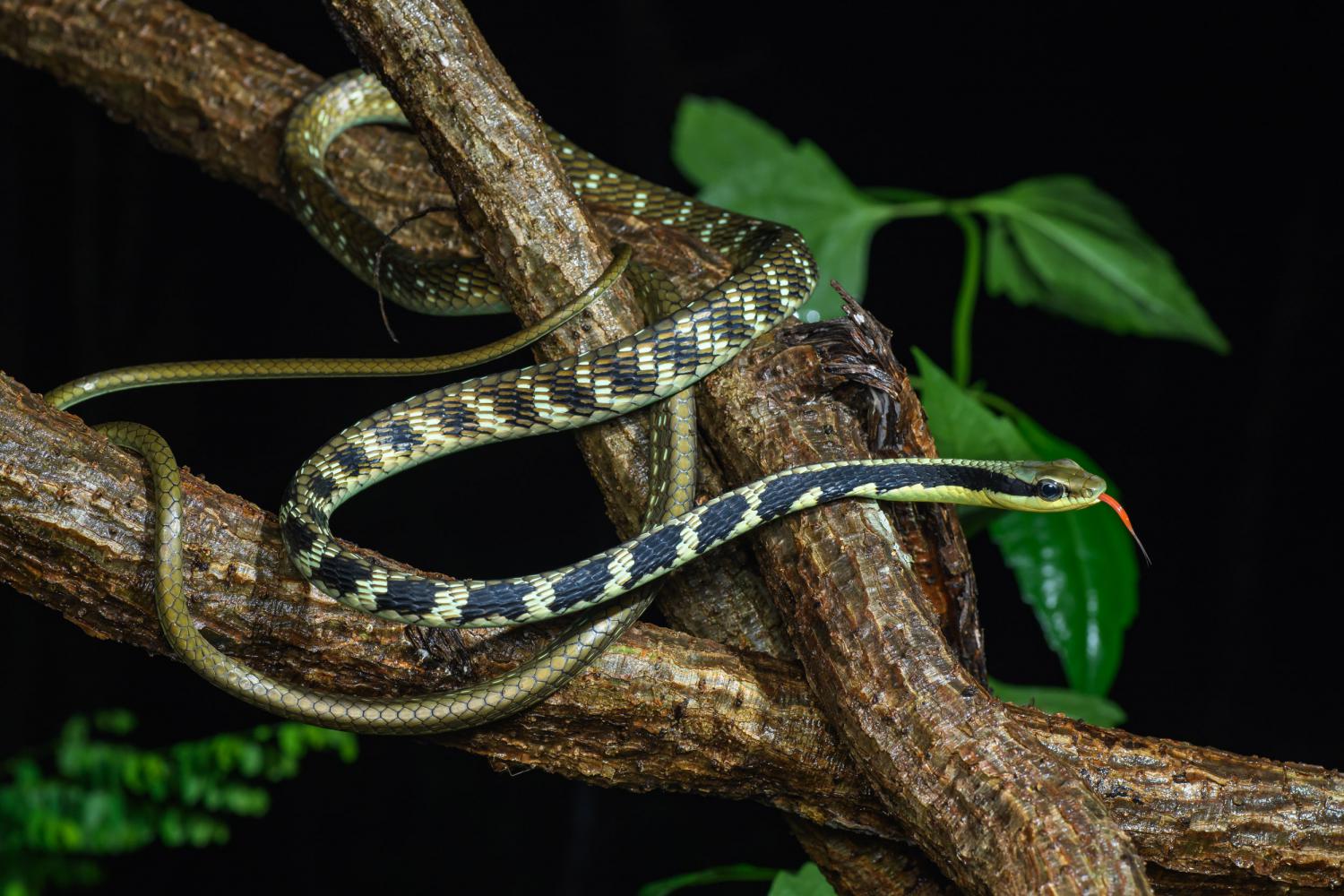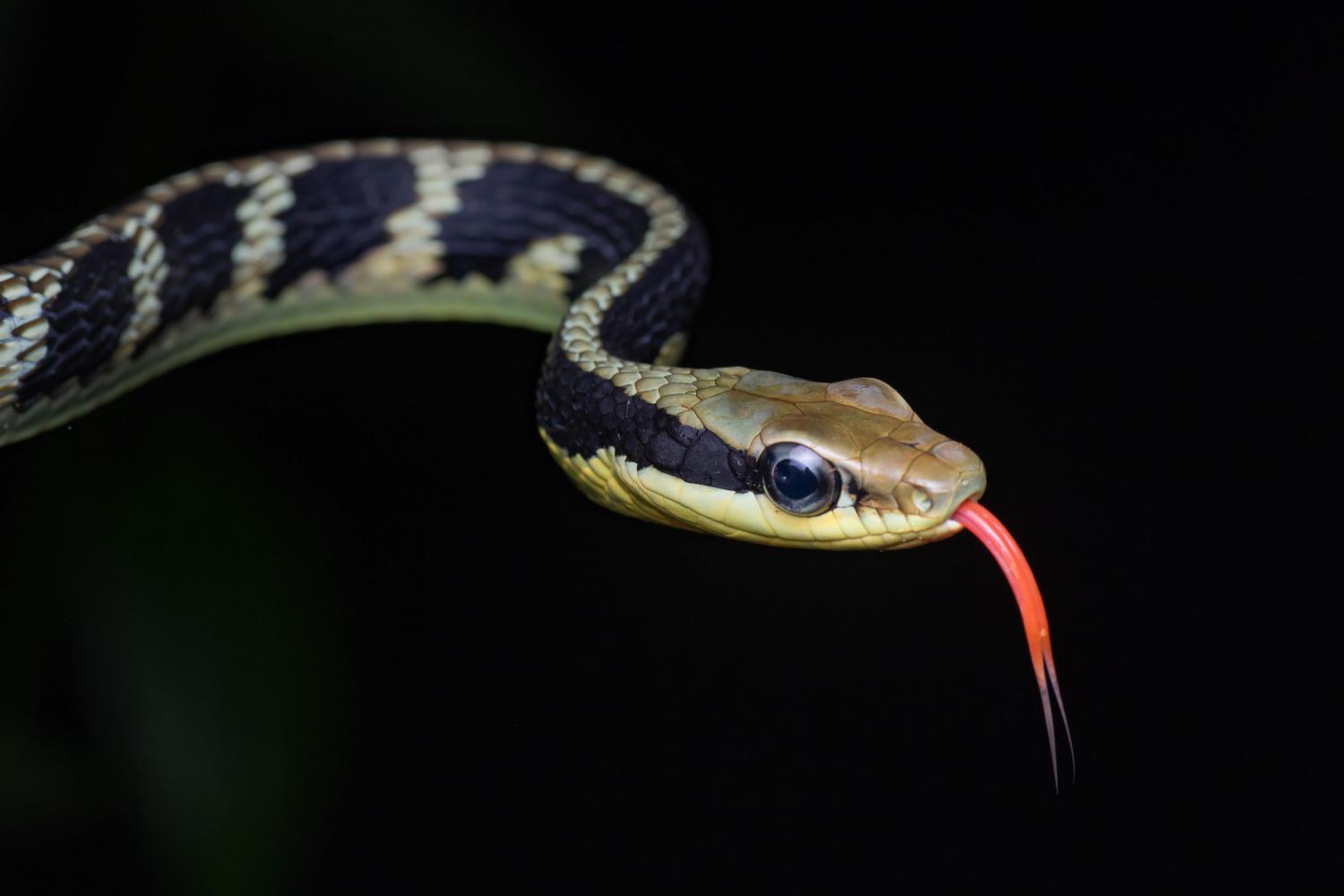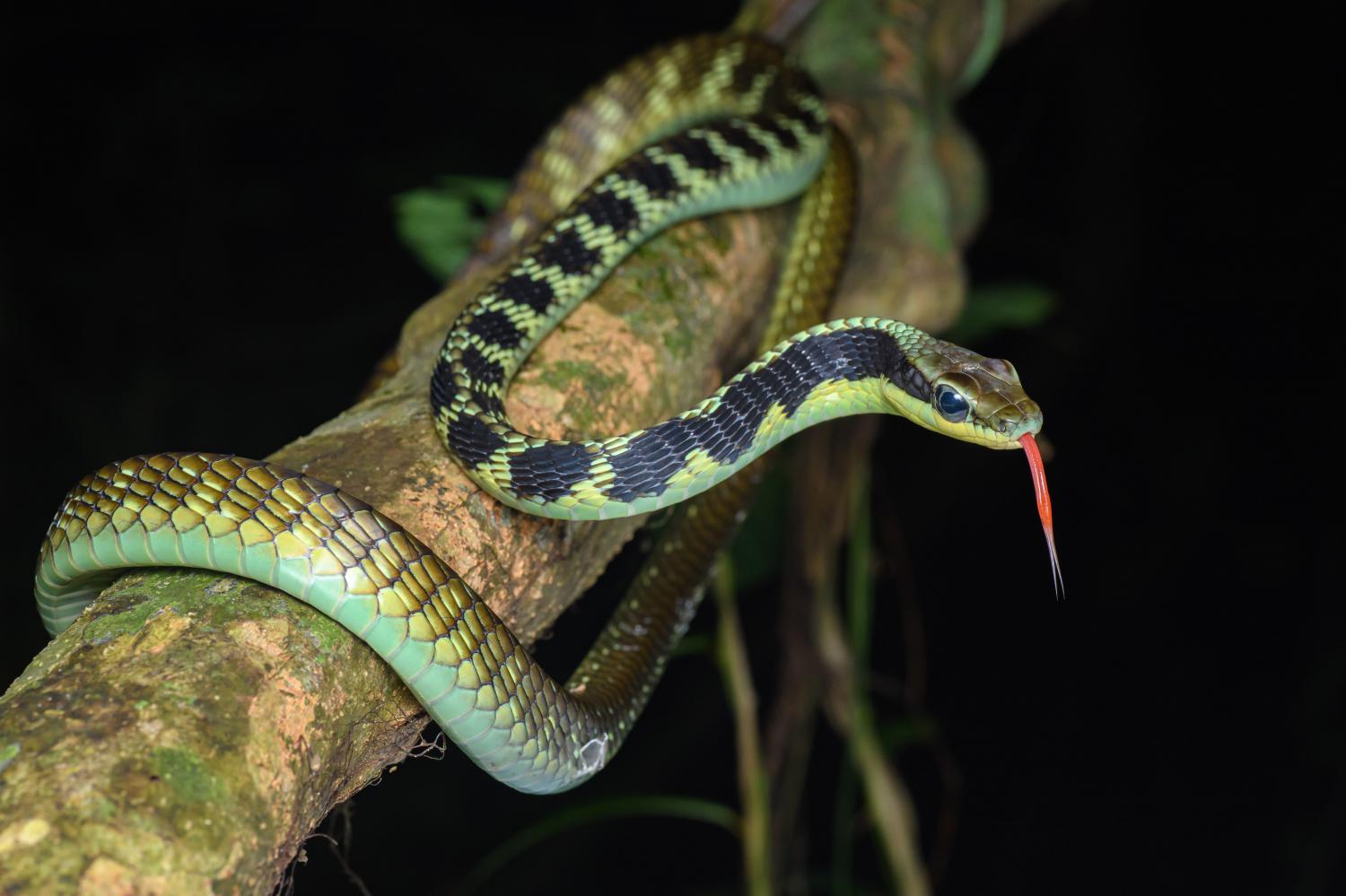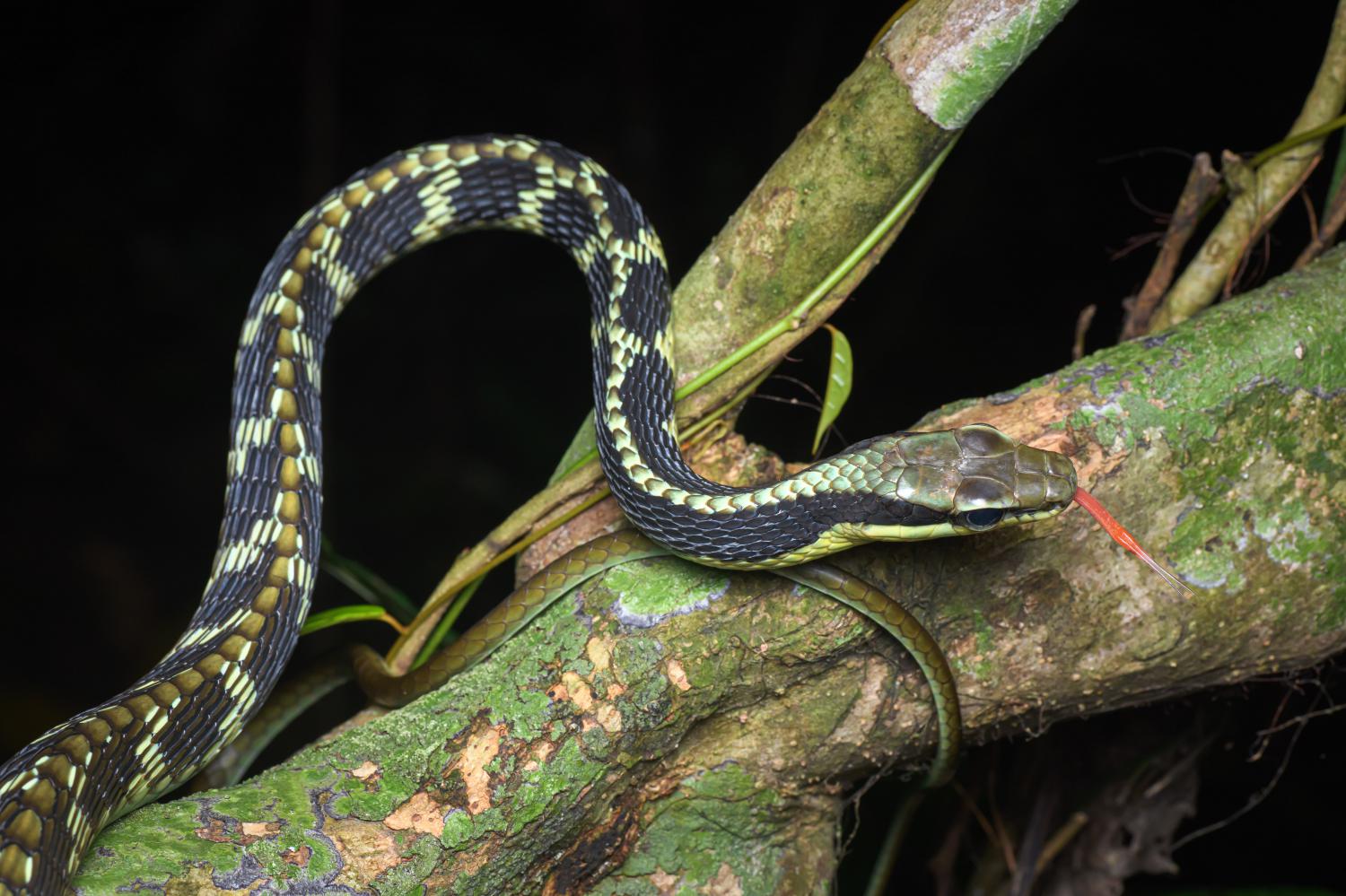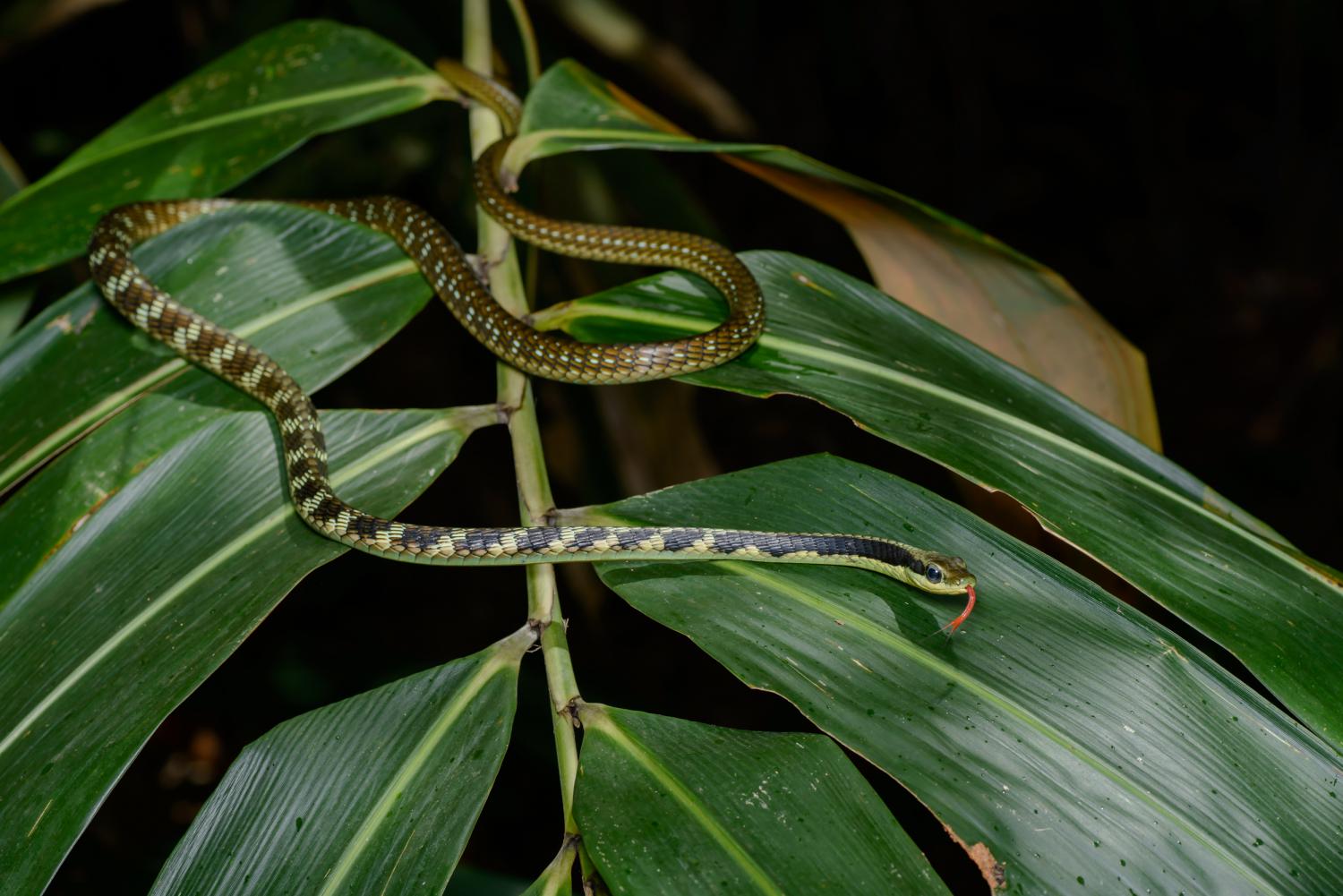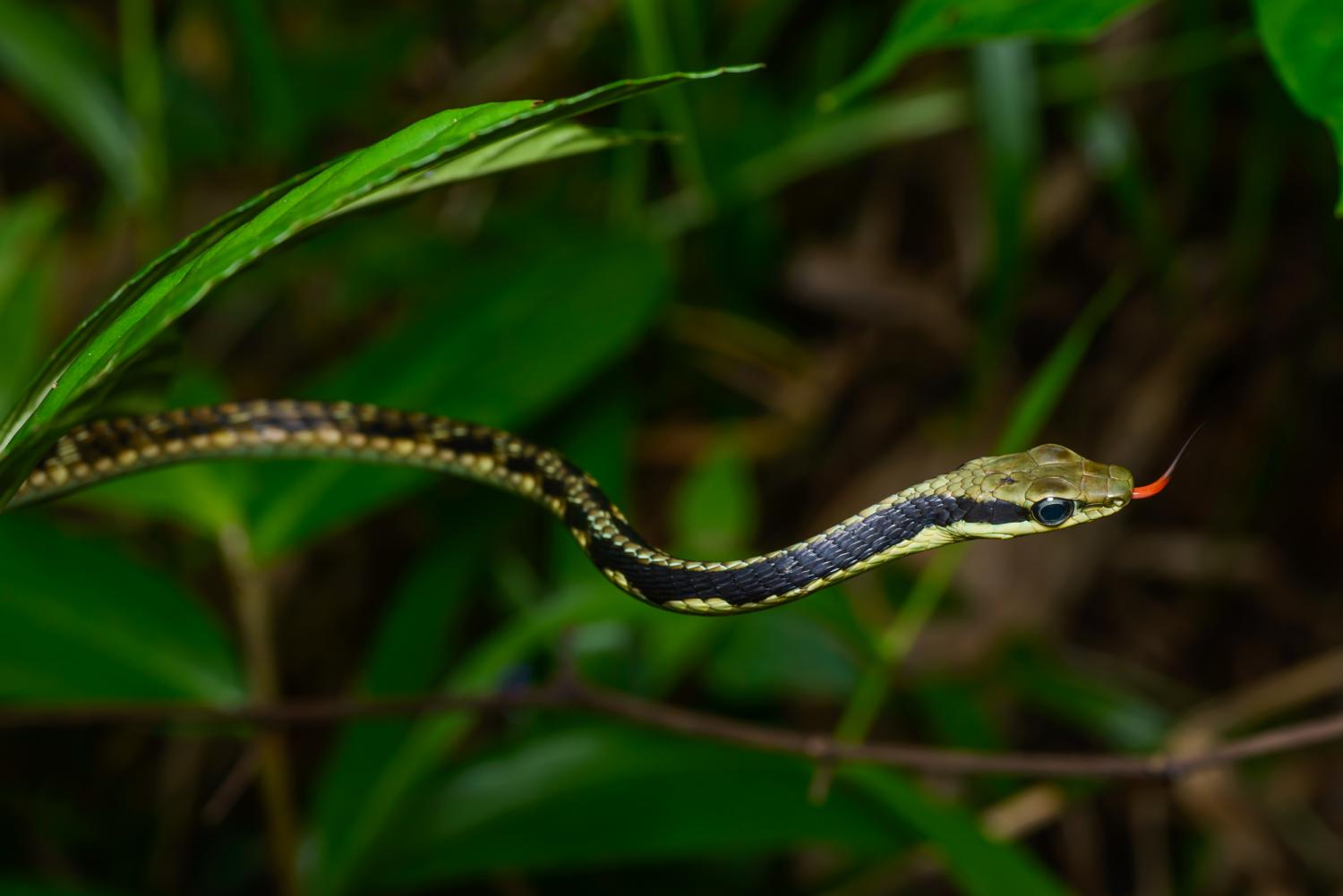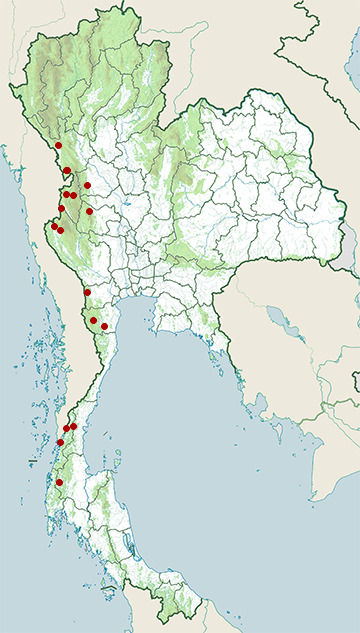 We have created a micro website to show daily statistics over snake observation logs collected from a few Facebook groups. It is possible to see some detailed statistics and download data free for research or any other purpose. Follow this link to open the site.