Species of Thailand
Bengkulu cat snake
Boiga bengkuluensis, Nikolai L. Orlov, Sergei V. Kudryavtsev, Sergei A. Ryabov & Oleg V. Shumakov, 2003
(In Thai: งูดงคาเขียว)
Site notes
A specimen of this species has been found in Thale Ban National Park by Parinya Pawangkhanant.
Scientific classification
Kingdom

Animalia

Phylum

Chordata

Class

Reptilia

Order

Squamata

Suborder

Serpentes

Family

Colubridae

Genus

Boiga

Species

Boiga bengkuluensis
Common names
English:

Bengkulu cat snake

Thai:

งูดงคาเขียว
Synonyms
Boiga bengkuluensis, Van Stanley Bartholomew Wallach et al. (2014)
Boiga bengkuluensis, Nikolai L. Orlov, Sergei V. Kudryavtsev, Sergei A. Ryabov & Oleg V. Shumakov (2003)
Conservation status

Data Deficient (IUCN3.1)
Photos
Please help us review our species pages if wrong photos are used or any other details in the page is wrong. We can be reached via our Facebook group or contact us page.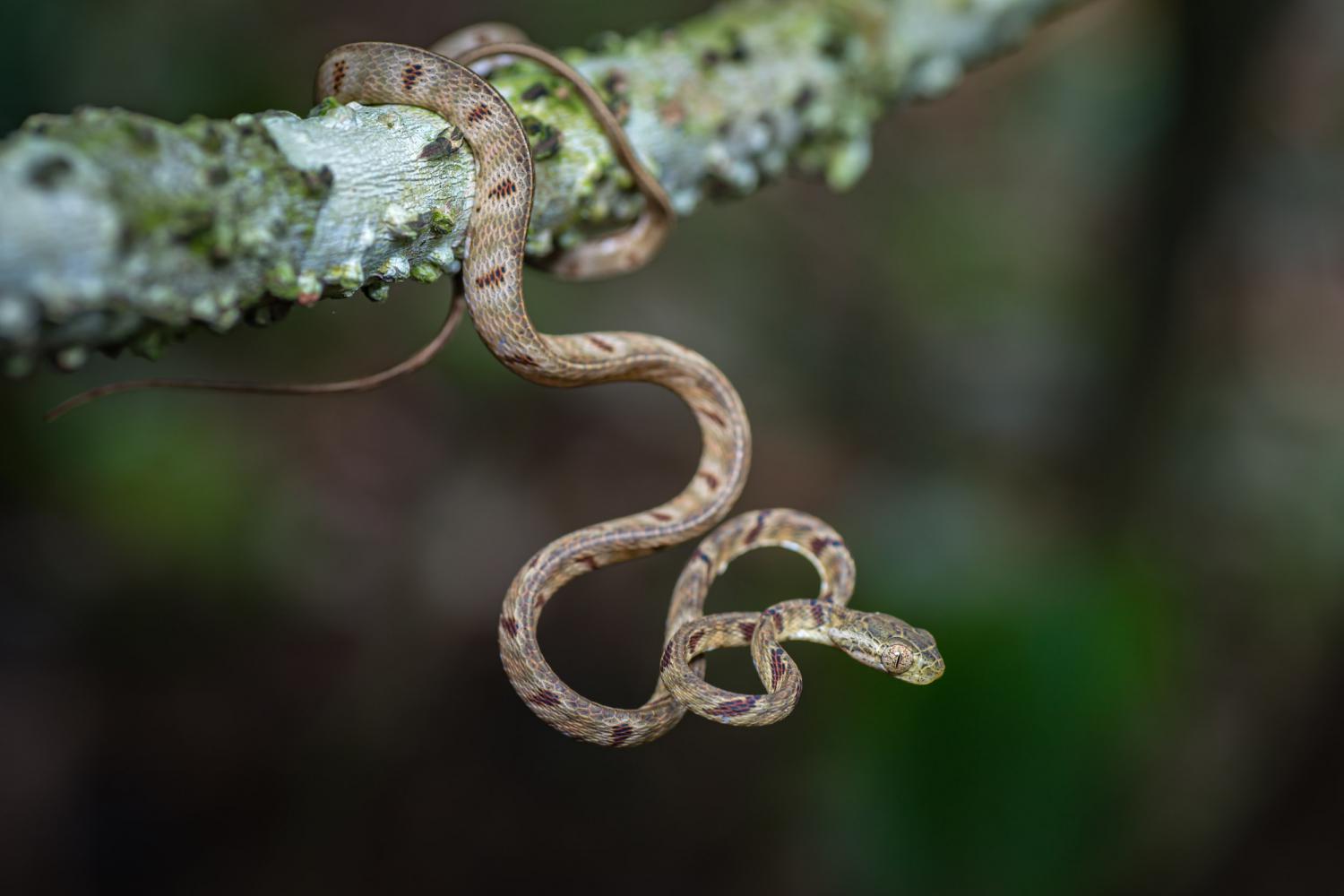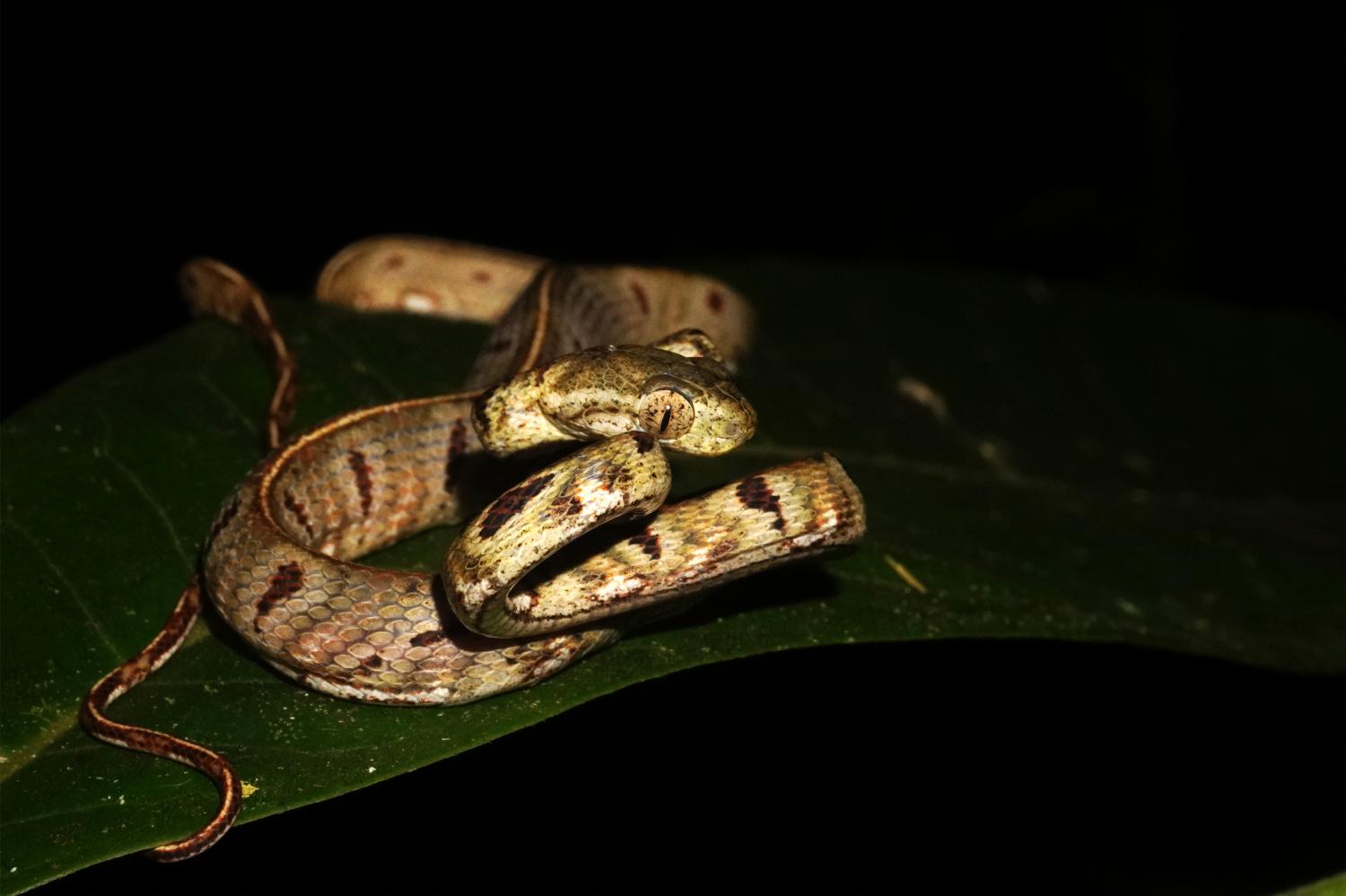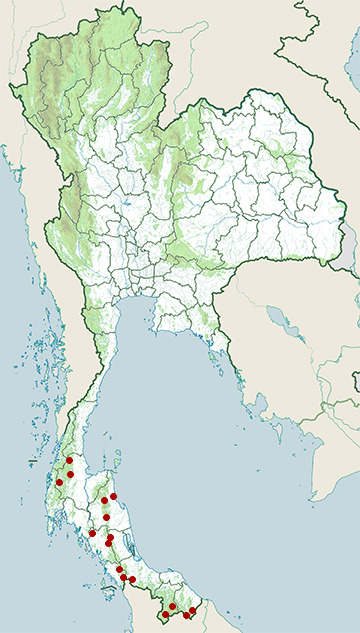 We have created a micro website to show daily statistics over snake observation logs collected from a few Facebook groups. It is possible to see some detailed statistics and download data free for research or any other purpose. Follow this link to open the site.