Bangkok - Ayutthaya - Khao Yai taxi tour
About our taxi services
With our full day taxi services it is possible to visit a number of attractions in Ayutthaya and north of Khao Yai National Park. The attractions to visit must be agreed in advance so that we can inform you of a crystal clear quote.
Our regular taxis are MPVs for up to 3-5 people, minivans are for bigger groups up to 7-10 people, all depending on the amount of luggage. All our cars are spacious, with a/c and comfortable. On request, we can also offer regular sedan taxis for 2 people, with a/c.
Our taxi services are private means no others will join you.
Service hours
Our driver will meet you earliest at 6 am in your Bangkok hotel's lobby, at the airport meeting points or other agreed location. When necessary, our driver will hold a name plate with your name on at the meeting points.
No matter how early/late the service starts in the morning, the taxi service will be until 6 pm at the attractions with a dinner time until 7 pm. After that, you will be returned to your hotel in Khao Yai or Bangkok, included in the price.
The included dinner time until 7 pm can be used to visit Pak Chong Night Market if time allows. If the night market visit continues after 7 pm, additional hourly charges will apply per starting hour.
A day trip including visiting only Ayutthaya attractions with drop off at Khao Yai hotel means the service at Ayutthaya attraction will be until at most 4:30 pm.
How to book with us?
Simply by sending an enquiry by following the "enquiry" button further below. You can ask as many questions you like through the enquiry system, we will answer all. If you are happy with our answers, you can decide to book.
Sending an enquiry doesn't mean a commitment to booking. We answer all questions for free even if not booked.
Itinerary
The itinerary below is just a suggestion. You are free to decide how rushed/relaxed your planning should be, you are free to include other places in the area.
Whether you will be able to visit all listed attractions or not will depend on how much time you will spend at each attraction. Our driver will always be waiting at the car park of the attractions and drive you to the next one when you are ready. For this reason, we will not suggest any hourly based planning.
Earliest 6 am pickup from agreed location in Bangkok
Wat Chaiwatthanaram (Historic Park)
Wat Phra Si Sanphet (temple) in Ayutthaya Historic Park
Wat Ratchaburana & Buddha statue in tree
Wat Yai Chai Mongkol
Any other attractions in Central Ayutthaya
PB Valley in Khao Yai | tours can be booked via info@khaoyaiwinery.com
Primo Piazza
Any other optional places like; Palio Khao Yai, Farm Chokchai (tours can be booked via farmtour@farmchokchai.com) as long as time allows
Any restaurants/cafes along the routes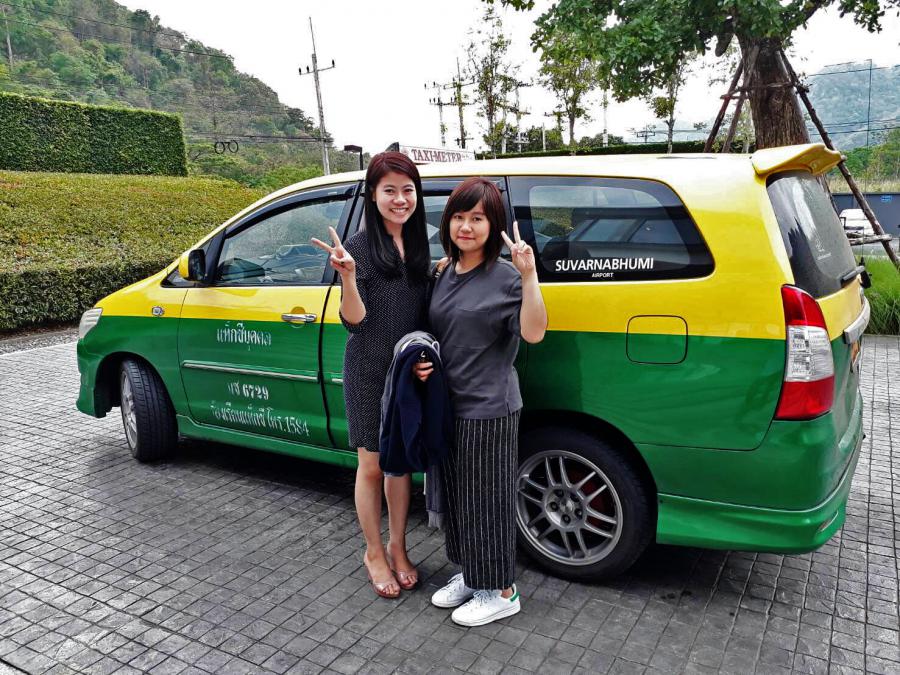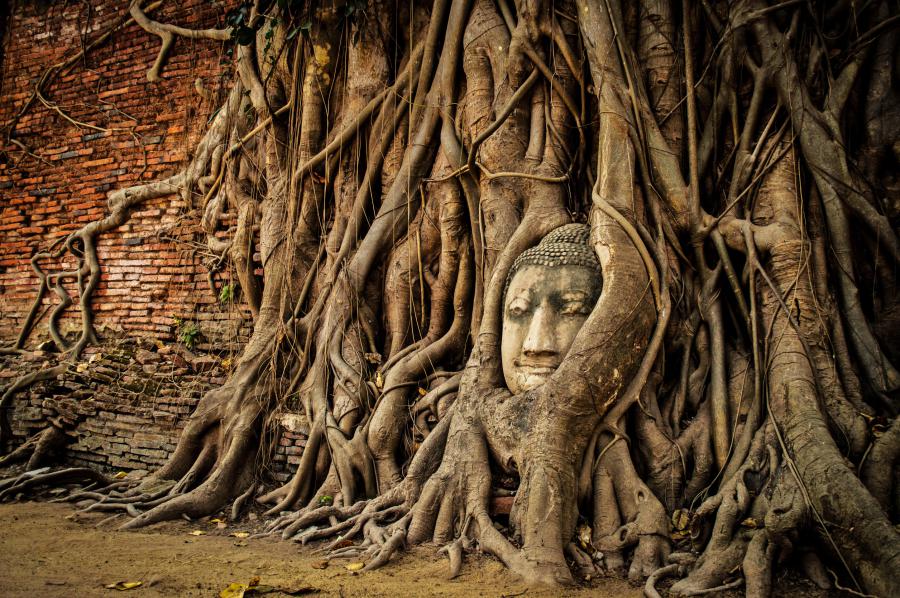 Price
The quotes shown further below are per taxi (not per person) and include fuel, eventual tollway fees. No tips needed, there won't be any hidden costs on top of what we agree in advance.
Our full day taxi services include pickup/drop off from/to Bangkok.
Additional charges apply if;
You decide to get to alternative places not mentioned below which are not in the main service area, not near the other attractions
If the service continues at the attractions after 6 pm
To
Type
Seats
Price

Bangkok – Ayutthaya only

MPV/MUV
4-5

3,100 THB

(*)

Bangkok – Ayutthaya only

Minivan
8-10

3,700 THB

(*)

Bangkok – Ayutthaya & Khao Yai

MPV/MUV
4-5

4,100 THB

(*) (**)

Bangkok – Ayutthaya & Khao Yai

Minivan
8-10

4,700 THB

(*) (**)
(*) Pickup from and return to Bangkok hotel included.
(**) Cheaper price if only drop off at Khao Yai (not returning to Bangkok)
Reviews from our guests
By: Ruxandra Gheorghian | posted Sun 8 Mar, 2020
We booked three separate journeys though Thai National Parks and the experience could not have been smoother. The communication was crystal clear and every single one of my pre-booking questions was answered within minutes - I don't know when the booking manager even gets time to sleep. :)
As for the drivers, they were always on time, extremely polite, and efficient. We felt safe every step of the way and would recommend them to anyone!
Thanks again!
By: Carina | posted Tue 25 Feb, 2020
It was super easy to contact the company. Although the driver haven't spoken any English, he made a great job and we arrived everywhere safe. Thanks a lot!
By: Group of four Canadians with bikes | posted Sun 2 Feb, 2020
The only reason we didn't give a five stars is that we were frozen for the first three hours of the trip #1. At the first stop after some discussion we finally understood each other and everything was perfect for the two trips.
By: Chong KV | posted Sun 22 Dec, 2019
Driver: Tawan
Very pro service and careful driver.
I will go for thai national park private car service especially if I got 3-4 to go, is so much more cost effective compare to other tour group
By: Fedeli Valentina Benedetta | posted Mon 2 Dec, 2019
Ci siamo trovati molto bene per entrambi gli spostamenti. Autisti affidabili con ottima guida e auto molto confortevoli. Sicuramente consigliato!
By: Natividad Casalengua | posted Sun 18 Aug, 2019
Very nice and safe driver. We had a very good time
By: Jessica Wong | posted Mon 25 Feb, 2019
Great service from order to delivery. Office staff was very responsive, polite and always reply promptly, and arrange the trips quickly. Our driver (Somkid) was very punctual, patience and very professional. The car was clean and in great shape, and the drive was smooth and hassle free. Exactly what we wanted.
By: Low Lee Hoon | posted Mon 24 Dec, 2018
Our driver Mr Ta Win is soft spoken, patient, punctual, amicable & good driver. I would highly recommend him to my family n friends. I would certainly request for him for my future trip. It will be good if the MPV can take 4-5 persons
Tour operator's response
Our MPV are big enough for 4 people with 4 large luggage plus few more smaller luggage. For 5 people, it only works with cabin size luggage per person. :)
By: MCBL Chan | posted Sat 15 Dec, 2018
By: Mohd Shah Abdullah | posted Mon 10 Sep, 2018
The trip was wonderful and we would like to recommend to our friend and the driver was helpful through out our trip.