Private Tour

|

Erawan Falls | day tour from Bangkok

Kanchanaburi Province in west Thailand is home to several natural and historical sites popular among both local and foreign tourists. Erawan National Park in the province, with its famous falls, is no doubt one of the most iconic attractions in Thailand but it is also one of the most beautiful falls in entire Asia.
What?
A day-tour to Erawan Falls includes a hike up to all seven tiers, and you can enjoy swimming in the ponds and visiting a nearby cave. The cave may get closed if there has been heavy rain lately.
Where & When?
This full day tour can be booked all year round except on long week-ends and holidays when the waterfalls get too overcrowded.
Our guide will meet you at 6:30 am in your hotel's lobby in Bangkok. Driving time to the falls takes about 3 hours & 15 mins. After the tour you will be taken back to your hotel around 7 pm in the evening.
During the dry season there is not much flow of water but it will be beautiful as the water gets crystal clear.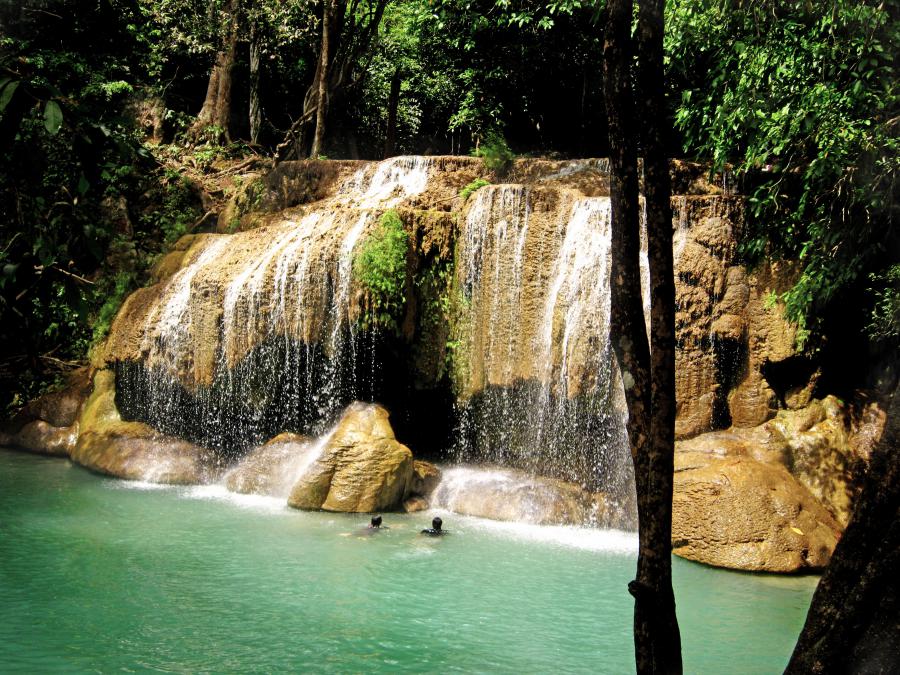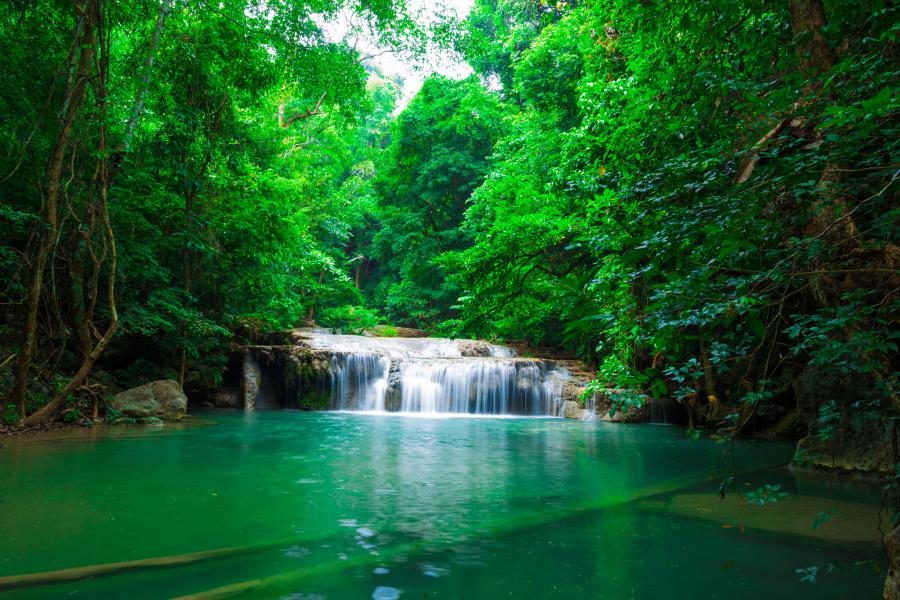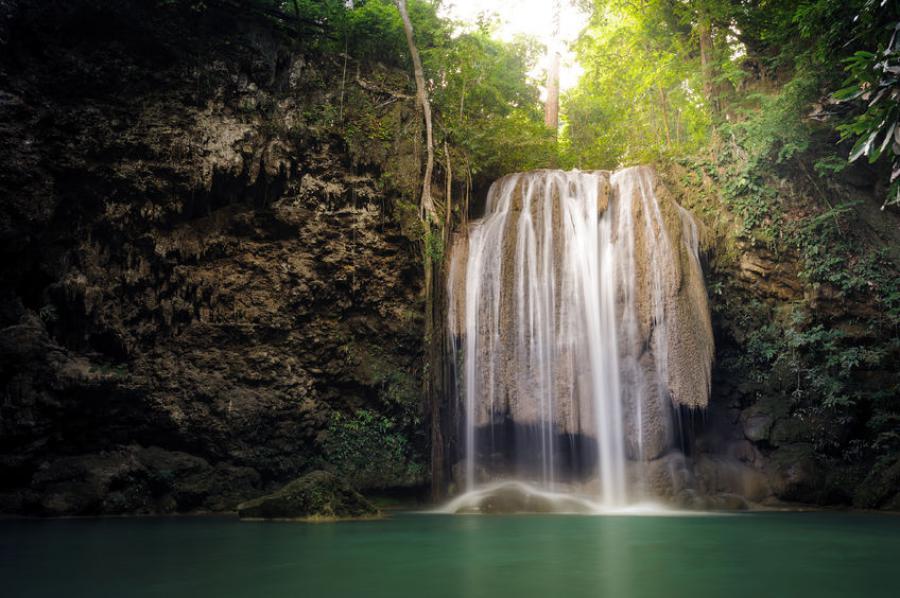 Tour details in short:
Duration: 1 day
Type: Private tour
Price: 1,800 - 6,400 Baht per person
Group size: 1 or more people
Grade: Easy to moderate
Transport: SUV or minivan with a/c
Start: 6:30 am
End: 7 pm
What to bring:
Swimwear, towel and dry clothes if you would like to swim
Hiking or sport shoes
Mosquito spray, sunblock lotion
How much?
This tour is strictly private. You'll be accompanied by an English speaking licensed guide and no other people will join you; the best way to explore the falls! The listed prices below include relatively new and air conditioned SUV or minivan with professional driver, entrance fees, refreshments, lunch, coffee/tea and snacks.
Pax
Rate per person
1
6,400

THB

2
3,700

THB

3
2,800

THB

4
2,500

THB

5
2,200

THB

6
2,000

THB

7
1,900

THB

8
1,800

THB
Tour rates include:
National park entrance fees (300 Baht per person)
English speaking guide
Transportation with SUV or minivan & driver
Lunch
Coffee/tea break & snacks
Snacks
Water