Private Tour

|

2.5-days wildlife tour in Khao Yai
Why?
Our 2.5-day Khao Yai tour is perfect if you wish to start your adventure on a afternoon on first day of your arrival. It includes all general activities, visiting the major highlights and with a bit luck we may encounter wild elephants and/or other exciting animals.
What?
The tour will start around 3:30pm on first day and comtinue in the wilderness from early morning until the evening on the second and third days.
Activities will include wildlife watching, hiking in the jungle, visiting the major waterfalls and viewpoints, swimming in a clear spring, daytime safari drives, a night safari drive and finally visiting Khao Yai's famous bat cave for watching "the river of bats".
Itinerary
Our trips starts and ends daily at your hotel or other pick-up or return location we agreed on.
Itineraries tends to get turned upside down, the following is just an example;
Day 1 - From 3:30 p.m.
The tour will start with two activities outside the national park's boundaries. The first stop will be a clear spring for a refreshing swim. We will than move to a cave where millions of bats will stream out to start their daily hunt for food at the sunset.
Day 2
We will start with a slow drive through the national park on search for gibbons and other animals followed by a hiking through the jungle.
In the afternoon we will visit Haew Narok Waterfall which is Khao Yai's highest waterfall at the south end of the park. On the late afternoon we will continue exploring the park where elephants forage regularly.
After the dinner we will continue the tour with a night safari, by using spotlights we will search for nocturnal animals.
Day 3
The last day will start with hiking in the jungle until lunch. On the afternoon we'll visit Haew Suwat Waterfall known from Leonardio Di Caprio's "The Beach" movie and possibly visiting a viewpoint with a wide vista over the jungle. Late on the afternoon we will do a final daytime safari in search for wild elephants and other wildlife. You'll be returned to your hotel around dinner time.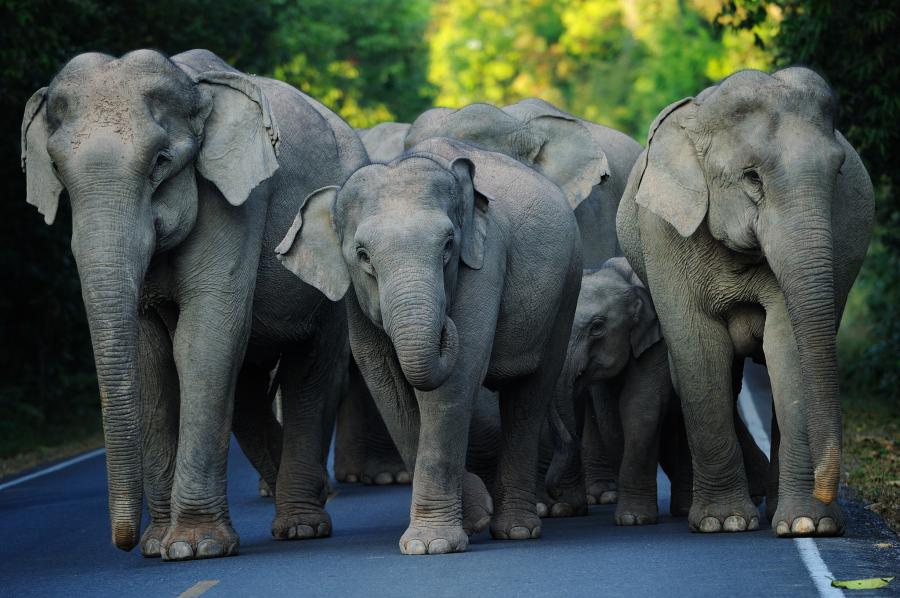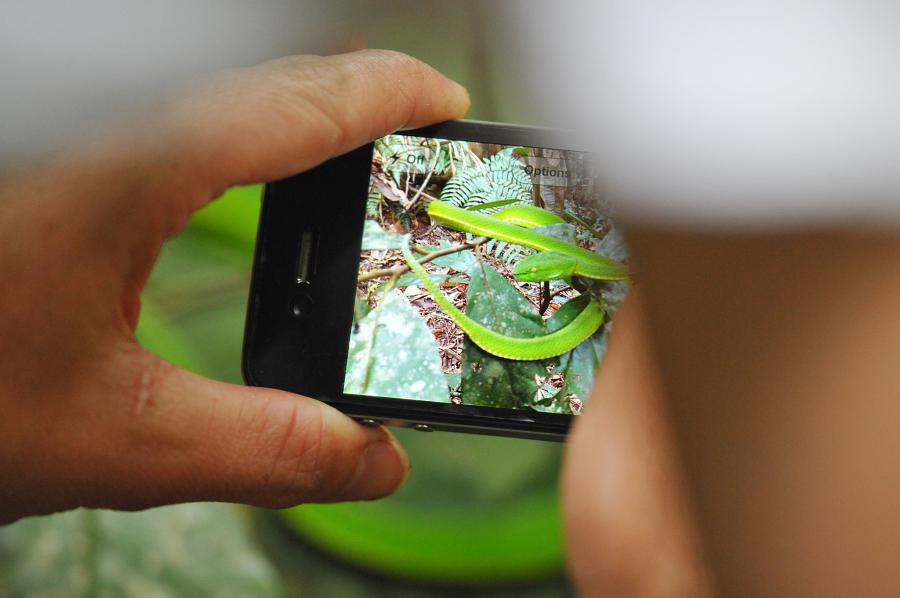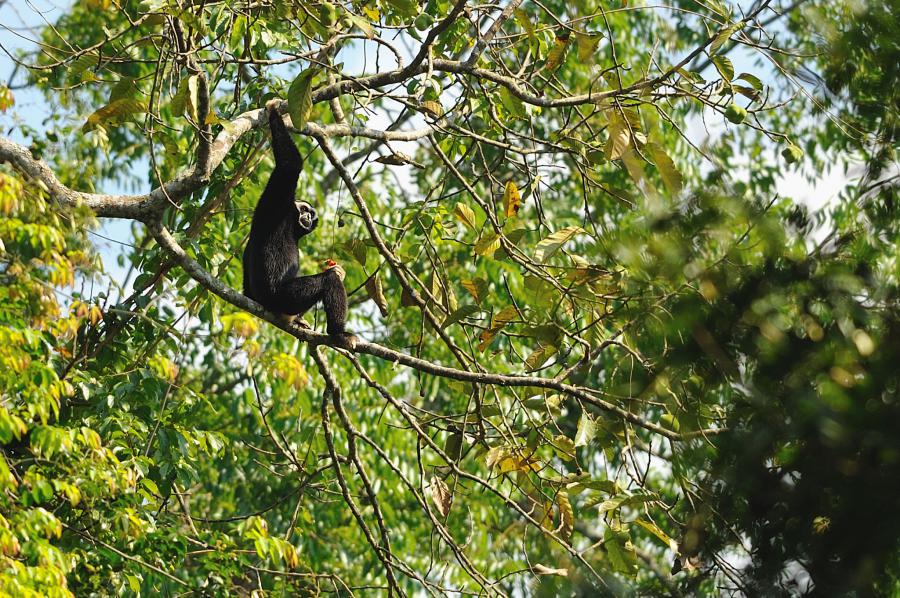 Where & When?
The tour starts from Pak Chong which is 2.5 hours away from Bangkok, easy to reach by bus, shuttle minivan. Private transfers by taxi or minivan can be arranged on request. Taxi transfer from Bangkok takes 2.5 hours, it costs 2200 THB one way and 3200 THB for a round trip within same day. Our tours are operated all year round.
Important note
Please confirm with us before booking a hotel in Khao Yai area as we don't offer pickup if your hotel is too far away. Or because some hotel owners don't like their guests to be picked up by tour operators.
Tour details in short:
Duration: 2.5 days
Type: Private tour
Price: 4100 - 14800 THB per person
Group size: 1 or more people
Grade: Easy to moderate
Transport: Safari vehicle
Start: 3:30 p.m. (Day 1)
End: 5 - 6 p.m. (Day 3)
What to bring:
Long trousers
Rain clothing
Sweater or light jacket
Hiking or sport shoes
Towel
Swimming clothing
Flashlight
Insect repellent
Sunblock lotion
How much?
Our tours are private trips, not joint tours, means no other people will join you. Our tours are all-inclusive except for the accommodation.
Pax
Rate per person
1
14,800

THB

2
8,100

THB

3
6,700

THB

4
5,800

THB

5
5,200

THB

6
4,700

THB

7
4,400

THB

8 and up
4,100

THB
Tour rates include:
Entrance fees (400 THB per person & day)
English speaking guide
Transportation from/to hotel or other meeting point
All meals
Snacks & fruit
Drinking water
Leech protection socks
Reviews from our guests
By: Hubert Bartkowiak | posted Mon 3 Aug, 2020
Great, great "adventure" with Thai nature and Tata as a guide.
It's not a cheap thing, but we know we would regret if we would go to the jungle with no guide. Worth every penny.
Tata is experienced, kind and helpful guide. Told and show us a lot.
Highly recommended.
By: Diana Dechau | posted Thu 2 Jan, 2020
We had the best time in the jungle. Our guide, Beer og our driver, Boy gave us the grand tour with bats, elephants, gibbons, hornbill and snakes. Beer were very inspirational and knew a lot about the animals and where too find them.
It was bare fare the best tour we have ever had i Thailand🤗
By: Kristen Leal | posted Thu 17 Oct, 2019
Tata was a wonderful guide for our tour. We saw gibbons, scorpions, hornbills, bugs, and even elephants. We had a great time.
By: Ana Siqueira | posted Wed 14 Aug, 2019
My family and I had a super awesome experience in Khao Yai, our guide Tata, was great, super friendly, accommodating and fun! Definitely 5 stars! Thanks Tata and Ton!
By: Stefanie | posted Wed 10 Jul, 2019
Wonderful intense 2.5 days with Bpoo and Tata. We saw everything from scorpions to elephants and enjoyed every minute.
Tata is a great guide who takes care even for other people met during these days. We liked him a lot! Not to forget his good sense of humor :)
Can definitely recommend this tour to everyone. We did it with two teenagers and they just thought it was fantastic. And so do we.
We also organized our onward trip to Sukhothai with Thai National Park and everything was just perfect.
Thank you!!!
By: JOCELYN PEREZ LAZO | posted Thu 2 May, 2019
I completely recommend this trip, our first day with Tuk was lovely. She is so happy and enthusiast. We went to a street market where I tried for first time insects, we bought cheap mangoes and other fruits. Then we went to see a giant Budha in a hill, omg that place was beautiful, and almost no one around so we took nice pictures. I cannot explain in words my happiness about the bats flying during the sunset, simply magical. The day ended with a beautiful sunset and a delicious dinner. The next 2 days in Khao Yai National park were incredible, and our guide was so expert in finding the animals. We were so lucky to see the whole family of elephants, including the babies, monkeys, birds, the civets, etc. I am simply thankful because it was an adventure I will never forget!. I am already thinking on taking more tours in other national parks in Thailand when I go back for second time.
By: JULIE Penny | posted Thu 7 Feb, 2019
Our guide, Tata, was excellent, spotting so much wildlife, particularly birds, that we would otherwise have missed, and finding a spot from which we sat and watched gibbons in the trees. This tour was one of the highlights of our tour of Thailand.
By: Freja Thye Clausen | posted Thu 10 Jan, 2019
The best guide ever. We were so happy about him, and he made the trip funny and exciting!
By: Becky Bradford | posted Wed 19 Dec, 2018
Fantastic guide, stunning park, amazing wildlife. We were lucky enough to see elephants, a family of gibbons, samba deer, barking deer, giant squirrels, porcupines, a palm civet, hornbills, banded and common kingfishers, a water Dragon, water monitors, clouds of butterflies and lots of incredible birds. Our ten year old nature mad son absolutely loved it - and so did we. A wonderful experience.
By: Jürgen Zizmann | posted Sun 22 Apr, 2018
very good trip with the Guides Wan and Dada in the forest,
very recommendable :-)