Hua Hin - Kaeng Krachan National Park taxi service
About our taxi services
We offer both one way transfer or same day round-trip taxi service to Kaeng Krachan National Park.
Our taxi service can't be used as a guided tour, our driver will not stop by at various wildlife watching spots along the road nor will our drivers act as a guide. The service will be to Ban Krang Campsite. When booking a round-trip, our driver will wait at the visitor center until you are ready to head back to Hua Hin.
Our regular taxis are; sedans for 2 people, MPVs for up to 3-5 people, minivans are for bigger groups up to 7-10 people, all depending on the amount of luggage. All our cars are spacious, with a/c and comfortable.
Service hours
Our one way transfer can start from Hua Hin any time of the day.
Our round-trip taxi service can start earliest at 8 am. For an additional hourly charge, the service could start earlier in the morning. The service will be until 6 pm in the park.
How to book with us?
Simply by sending an enquiry by following the "enquiry" button further below. You can ask as many questions you like through the enquiry system, we will answer all. If you are happy with our answers, you can decide to book.
Sending an enquiry doesn't mean a commitment to booking. We answer all questions for free even if not booked.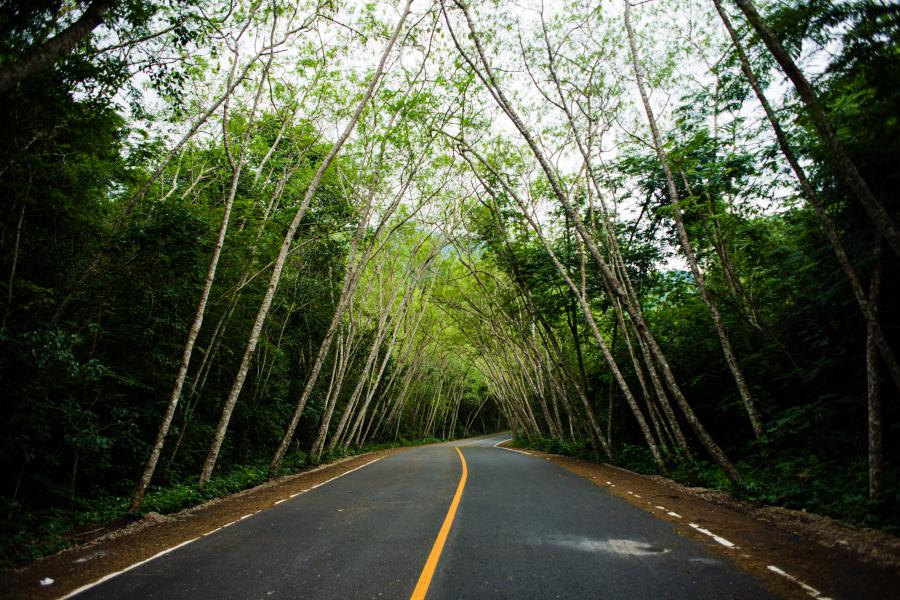 Taxi from Huai Hin to Kaeng Krachan National Park
~ 85 km, 1.5 hours
The quotes shown further below are per taxi (not per person) and include fuel.
| From | To | Type | Seats | One way | Round-trip |
| --- | --- | --- | --- | --- | --- |
| Hua Hin | Kaeng Krachan NP | Sedan | 2 | 1,700 THB | 2,700 THB |
| Hua Hin | Kaeng Krachan NP | MPV | 3-4 | 2,000 THB | 3,000 THB |
| Hua Hin | Kaeng Krachan NP | Minivan | 7-10 | 2,300 THB | 3,300THB |