Bangkok - Kaeng Krachan National Park taxi service
About our taxi services
We offer one way taxi service between Bangkok and Kaeng Krachan National Park. We also offer long distance taxi services between many tourist destinations all over the country.
The cars we use are MPVs for 3-4 people and minivans for bigger groups up to 7-8 people, all depending on the amount of luggage.
Our taxi services are private means no others will join you.
How to book with us?
Simply by sending an enquiry by following the "enquiry" button further below. You can ask as many questions you like through the enquiry system, we will answer all. If you are happy with our answers, you can decide to book.
Sending an enquiry doesn't mean a commitment to booking. We answer all questions for free even if not booked.
Destinations
Kaeng Krachan Town
Resorts in Kaeng Krachan District
Ban Krang Campsite inside the national park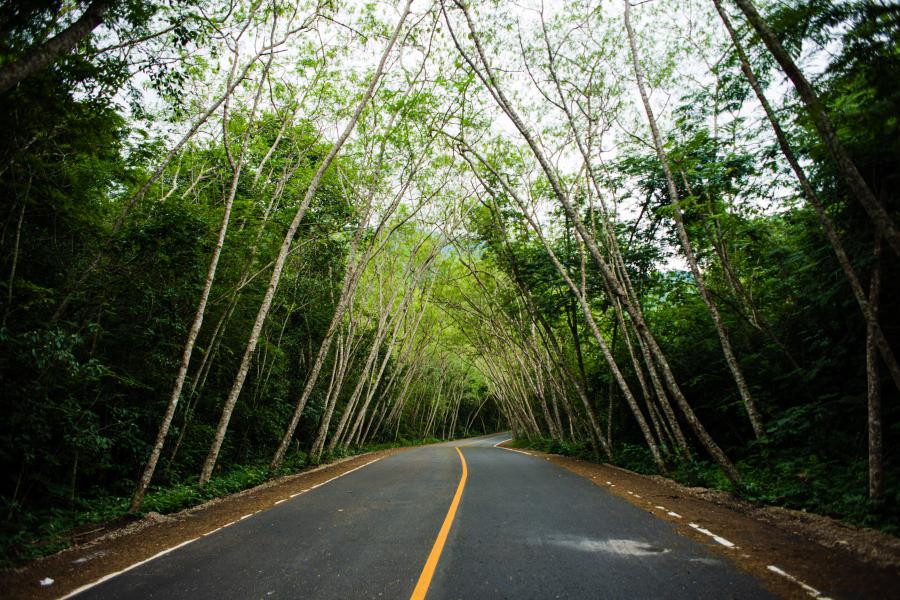 Bangkok to/from Kaeng Krachan National Park
~ 230 km, 3.5 hours drive
The listed prices we are offering are around market rates, up to 50% cheaper than transfers that hotels arrange.
| From | To | Type | Price |
| --- | --- | --- | --- |
| Bangkok | Kaeng Krachan Town | MPV (4-5 pax) | 2,400 THB |
| Bangkok | Kaeng Krachan (Ban Krang Campsite) | MPV (4-5 pax) | 2,700 THB |
| Bangkok | Kaeng Krachan Town | Minivan (7-10 pax) | 3,500 THB |
| Bangkok | Kaeng Krachan (Ban Krang Campsite) | Minivan (7-10 pax) | 3,800 THB |
Reviews from our guests
By: Kerry Gill | posted Sat 14 Mar, 2020
Driver Mr Sak arrived on time.
Car was clean and driver drove well.
Price was good.
Would highly recommend.
By: Dana Mosanu | posted Sat 21 Dec, 2019
We (4 people) reserved a taxi from Bangkok to Kaeng Krachan National Park, Bang Trang camping site.
The Thai National Park staff was just amazing. Very helpful and with perfect English speaking knowledge.
The taxi driver picked us up from the hotel exactly at the established time. The car was fast and confortable.
The staff from Ban Trang was very friendly. The food was cheap and good.
Very diverse wildlife, even now, in dry season.
Strongly recommended!
By: Ronald De Somviele | posted Tue 14 May, 2019
Arranged everything with Thai National Parks. Made some changes. Even some last minute changes when we were in Thailand. They were always available and tried to arrange everything.
All drivers were on time and drove good.
No complains at all.
Keep up the good work. If we ever visit Thailand again, I will not hesitate to contact you.
Thanks a lot!!!
By: Holger Petersen | posted Fri 8 Feb, 2019
Very good and flexible service
By: Frederik | posted Wed 28 Nov, 2018
Good driver! Nicely in time and very correct service!
By: Karl Schneider | posted Thu 26 Jul, 2018
Driver Khun Rakrea was excellent, really caring and safely driving! Car was good and trip comfortable.
By: Michael Nissl | posted Wed 25 Apr, 2018
Dear Team,
thank you for your help and work, everything was perfect!
The Trip was amazing!
Michael Nissl