Private Tour

|

3-days wildlife tour in Huai Kha Khaeng

We don't offer this guided tour until further notice.

Located on a zone with a mix of four different biogeographic zones, Huai Kha Khaeng is home to many endangered and endemic species. It's the best protected area in the country, the area where it is located is the largest protected area in the entire mainland Southeast Asia. Adding the fact that the sanctuary is not known much by local or foreign tourists makes it a highly interesting destination for wildlife enthusiasts.
Why?
The sanctuary is not for the typical tourist, it's for pure wildlife watching, there aren't any attractions to relax at. If wildlife is what you are after, our wildlife tour in Huai Kha Khaeng is the perfect choice!
What?
Our wildlife tours are private, including safari drives, hiking in the jungle and patiently waiting at wildlife observation towers. The sanctuary regulations restrict any activities after sunset so we won't be able to offer any night safaris.
Itinerary
The itinerary below is only an example. The program may change depending on your interests or how much time you spend on various locations.
Day 1 - Start from 6:30 am
The tour will start with a slow safari drive into the park in search of wildlife. After a short hike we will reach a wildlife watchtower with a good view over the riverbank of the main river and spend the morning there. Later on we will continue with a slow safari drive towards the park restaurant for lunch and enjoy the local birdlife.
Our tour is available for limited group sizes only. We only offer tours of multiple days.
We will spend the afternoon by visiting another watch tower and finish the day by a late afternoon safari drive out from the sanctuary and take you to tents on the designated campground.
Day 2
We will start the morning with a slow safari drive and continue by foot in the jungle in search of primates and other animals. After lunch we'll do another safari drive and spend the rest of the afternoon in a watchtower.
Day 3
We will start the day with a visit to a watchtower for another stake out. We may do another short hiking or slow safari drive and end the tour at 2 pm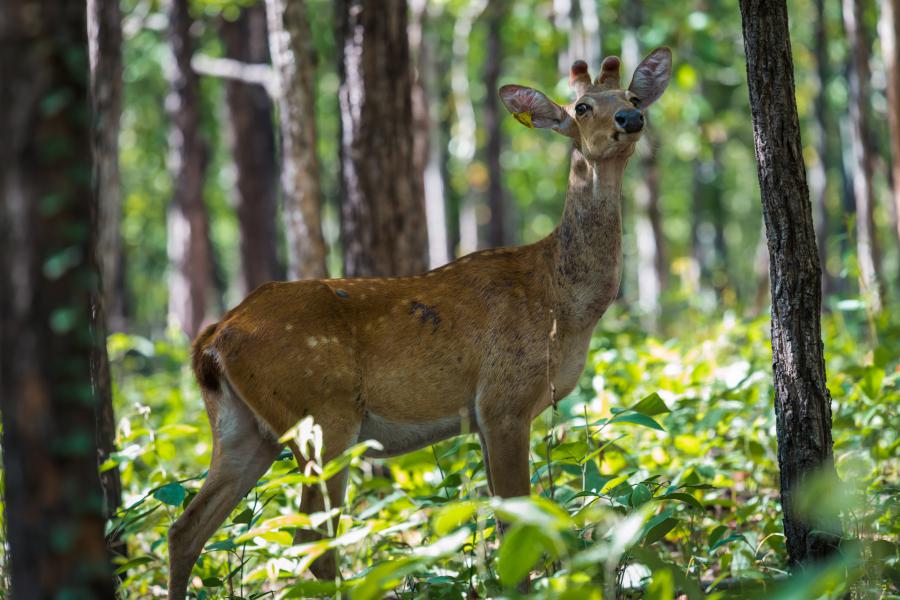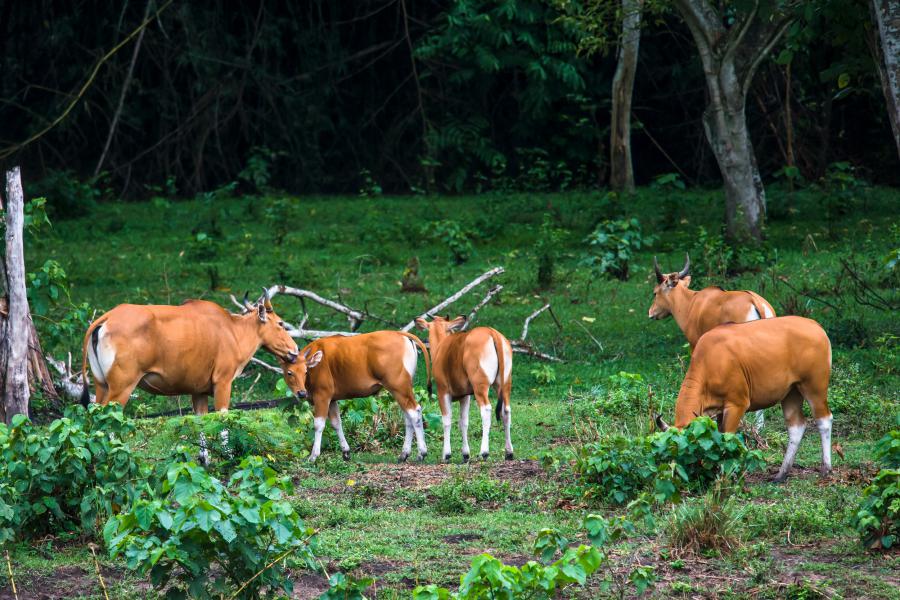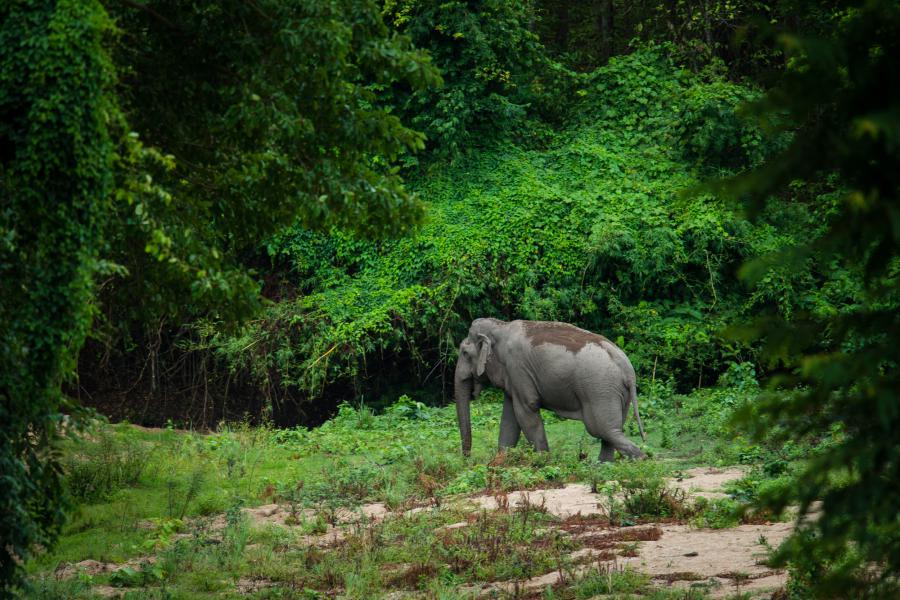 When & where?
Huai Kha Khaeng Wildlife Sanctuary lies 320 km from Bangkok in Nakhon Sawan and Uthai Thani provinces in the west of Thailand. Our 3-day tour starts from Uthai Thani or if booked in combination with a multi-day tour in Khao Yai National Park, we offer free transport between Khao Yai and Huai Kha Khaeng.
The sanctuary is open all year-round. The best time to visit is towards the end of the cool and dry winter months when temperatures start to rise, causing water levels to decrease and forcing wildlife to seek water streams.
We don't offer this guided tour until further notice.
Tour details in short:
Duration: 3 day(s)
Type: Private tour
Price: 6,000 - 16,600 Baht per person
Group size: 1 - 4 people
Grade: Easy to moderate
Transport: Safari truck
Start: 6:30 am
End: 2 pm (last day)
What to bring:
Long trousers
Rain clothing
Hiking or sport shoes
Towel
Flashlight
Photo camera
Binoculars
Insect repellent
Hat or cap
Sunblock lotion
How much?
This is a private tour. You will explore the park with a private guide, and no others will join you; the best way to explore nature!
Pax
Rate per person
1
16,600

THB

2
9,000

THB

3
7,200

THB

4
6,000

THB
Tour rates include:
Camping (2 nights)
Entrance fees
English speaking guide
Transportation
All meals
Snacks & fruit
Drinking water
Leech protection socks